United States of America has the largest and most technologically advanced and powerful economy in the world. Many apparel and garment products are outsourced, owing to the availability of cheaper labor and low cost manufacturing options, and are sold in America. The major countries US outsources manufacturing of readymade garments to are China, Vietnam, Indonesia, Bangladesh, Mexico, and India.
According to UN Comtrade 2013, these top six suppliers constitute 68% of readymade garments exports to the US. The country has always been a major hub for fashion and is home to big fashion houses like Marc Jacobs, Calvin Klein, and Donna Karen. But none of the brands manufacture complete 100% of their products in the USA.
The recent collapse of a garment factory in Bangladesh has raised serious concerns among American consumers, as to where and how their garments get manufactured, and have added to the existing demand for garments made in USA.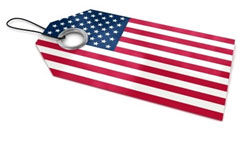 As surprising as it may sound, there is a continual rise in the demand of garments made out and out in America. Consumers these days are well aware and want to know where their clothes are made? How are they made? Where is the fabric spun, cut, and stitched? Is it organic or made in an environment friendly way? This has led garment manufacturers to consider the option of developing products from start to finish within the country itself.
In a study by the Consumer Reports National Research Centre showed that, 78% Americans preferred buying a product that bears a made in USA label than one made overseas. And as a part of the survey, it was also reported that 60% Americans described reasons as concerns regarding child workers and other poor working conditions, and thought American manufactured products of high quality.
Apart from these concerns, the recession struck America is having a flat recovery. Getting products manufactured outside the country and outsourcing jobs has all come at a price for the US. This is also motivating entrepreneurs and small scale units to begin manufacturing of garments in the country to create employment opportunities and improve the economy.
Another tipping point for the demand of made in USA garments is achieving desired quality in garments. And for this consumers are ready to pay a premium price. Moreover, since the middle class section in China is rising, so are the prices of labor. Hence China as a cost effective outsourcing destination will slowly erode away.