The petrochemical industry has been through challenging times. Growth in demand for polymers fell to 6.2% last year- about half that in the previous year- pulled down by dismal economic growth and a sharp depreciation of the rupee that made imports more expensive.
According to a report by the Chemicals and Petrochemicals Manufacturers Association, the short-term outlook is better, with Indian polymer demand growing 7.8% this year and 9.2% in the next. But this is contingent on an overall improvement in the economy, higher government spending on infrastructure, reduced inflationary pressure and a uptick in sectors such as automotive that have taken a beating in the last two years.
Early trends bear out the optimism, but healthy growth cannot be taken for granted. It can falter for a number of reasons- not all of which is in the control of industry or government. For the petrochemical industry, a recovery is vital considering severe Greenfield projects are expected see completion in the next two years.
Olefin and polyolefin projects
The most significant will be OPal, which is setting up a multi-feed cracker at Dahej (Gujarat) to produce 1.1-mtpa of ethylene, O.4-mtpa of propylene and polyolefins. Production is expected to begin next fiscal- after delays and cost escalations. Significantly, the project has a sizeable export commitment (by virtue of being in a Special Economic Zone), and this will be challenging.
The worldwide competitive position of polyethylene production, in particular, has undergone a sea change with the emergence of low cost ethane (from shale gas) as a cheap feedstock in the US. Add to this output from the Middle East leveraging cheap gas. Nearly all of the additional polyethylene output- upward of 10-mt over next five years or so, providing for likely delays in project execution - is with an eye on the Chinese market and a slowdown there will take a heavy toll on margins and operating rates.
Producers who will still make a buck will be the ones with the lowest cost position, and Indian producers, especially those cracking liquid feedstock, will be at the wrong end of the price curve. While the domestic market opportunity may still be available (due duty protection and logistical advantages), exports will at best be at marginal costing. OPal is rightly eyeing bringing in an international partner to ameliorate some of these risks, but none has yet been finalised.
A smaller project - Brahmaputra Cracker & Polymer ltd. (BCPL), better known as the Assam Gas Cracker - is also likely to start up this year. The project, conceived in the 1980s, has seen many twists and turns: ownership has changed, as has size, subsidy, feedstock allocation & pricing. Even at this advanced stage, there is wrangling over the price at which gas needs to be supplied to make the project viable, and the Cabinet is expected to take up this issue as the concessions sought contravene the prevalent gas allocation policy. Yet there are doubts whether this project will ever earn a return above its cost of capital, given the absence of a substantial plastics processing industry nearby.
Aromatics complex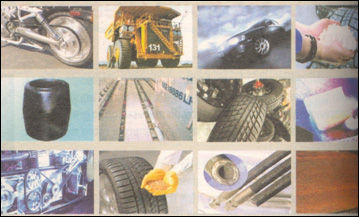 ONGC Mangalore Petrochemicals Ltd. (OMPL), promoted by ONGC and its subsidiary, Mangalore Refinery & Petrochemicals Ltd. will commission its aromatics complex at Mangalore this fiscal. A noteworthy aspect of the project is that a sizeable portion of the p-xylene produced will be consumedat an adjacent PTA plant. But that is not the case with the co-produced benzene.
Greater efforts need to be put in to nurture a benzene-consuming unit at or around the plant. The Mangalore SEZ, close to the OMPL site, affords well-developed infrastructure, and a benzene-derivatives project there can serve not just local markets, but thanks to the port infrastructure, international ones as well. In the absence of such integrated development, OMPL will need to ship out the benzene, and add to the already sizeable pool of exports.
Synthetic rubber projects
The next two years will also see significant expansion of India's capability to manufacture synthetic rubbers. While the country's first styrene butadiene rubber plant has been commissioned by a joint venture of Indian Oil Corporation (I0C) at Panipat (capacity: 120-ktpa), another 140-ktpa plant (from Reliance) will follow this year.
Together, they will render India surplus in this elastomer - a transformation that will impact regional players who see the Indian market as their own. Over the next two years, India will also add significant capacity for polybutadiene and butyl rubbers. If the recovery in the automotive industry proves elusive, these new plants will be adversely impacted at a time when are financially most vulnerable.
What about other petrochemicals?
There are significant demand-supply gaps for numerous petrochemicals, which are unlikely to be plugged for some time. A few weeks ago this column made a case for investment in the vinyl chain. Likewise, a strong case exists for investments in several propylene derivatives. Take acrylic acid for instance. Local demand for acrylic esters and super absorbent polymers can support two world-scale plants - but none is forthcoming.
A joint venture between Bharat Petroleum Corporation Ltd. (BPCL) and Korea's LG Chemicals is off and the latest reports are that BPCL is planning to go it alone. This will make this project even more unlikely.
IOC is also examining options for utilising chemical-grade propylene for derivatives like oxo-alcohols, phenol, acrylic acid etc., but no final call has yet been taken. Meanwhile, plans for a world-scale acetic acid plant in a joint venture with BP seem to have been called off, leaving this space to be filled by imports.
A couple of investors are looking at investing in the phenol-acetone business. While the local market again can support two such projects, it will be prudent to invest in an integrated scheme that includes bisphenol-A and epoxy resins/polycarbonate, rather than stand fully exposed to small phenol customers.
Conducive investment climate needed
Polyolefin markets will see a surge in supplies in the ensuing one to two years. If demand regains momentum, the output will be absorbed in due course. If not, the recourse to exports will not be as remunerative. At the same time, Indian demand for many non-polymer petrochemicals will continue to be served through imports, unless a conducive investment climate is created at the earliest for encouraging such projects. This should be priority one for the government.
This article was originally published in the June 3, 2014 issue of ChemicalWeekly magazine.