Innovation: The way of putting novel ideas in to practice
Every day the market is flooded with new products; whether it is apparel, footwear or jewellery, or even costly gadgets or accessories which the consumers adorn with style, like cell phones, i-pod, and laptop. The lifestyle of people is changing very fast with these innovative products. Adding to this is the upsurge of the consumers going global and savvier, which in turn is increasing the demand of products. This is the era where consumers are willing to squander their wealth to get more than mere comforts. But the main question is whether the marketer's have been capable to take advantage of the circumstances where consumers are more than ready to spend money?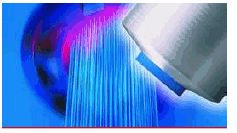 Marketers have created enough occasions where the consumers are glad to utilize their credit cards, or splurge money from their wallets on fashion and lifestyle products. But the fact remains that reinvention is necessary for endless profitability. And reinvention or innovation is achievable only if manufacturers/ marketers think in the new direction to fulfill the requirements of the consumers.

Today, the customer is the king and companies have to put in extra efforts, with a vision and foresight to provide the right products to the consumer. When we talk about particularly the apparel section, innovation must first be carried out with the yarn and fiber. From rayon, which is the first produced fiber, to nylon or tencel or lycra, each has changed the world of fashion in its own way. They are the finest microfibers that have really been recognized in the world of fashion. Before we move on to the world of fibers and microfibers, first see how they have changed the fashion in the Indian market so far.
Indian apparel market
At present the Indian apparel market is calculated to be Rs. 78,094 crore in value terms, which is an overall growth of 12.5 per cent over 2003, when it was at Rs 69,401 crore. The speed at which the industry is increasing is a sign of the fast changing age of competition where business is not as usual, but competitive Darwinism is being performed in fast motion, it has become compulsory for the players to distinguish themselves to retain their competitive gain in the long run. The Bell Curve oriented belief of the 20th century focused on helping homogenous mass markets which require changing the a mindset informed by Well Curves, as progress and perceived customer value move towards opposite ends of the competitive spectrum.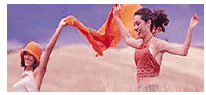 As the market place is divided in various segments, corporate thinking requires to shift from Bell Curves (where firms make an effort to perform in a generic mass market but do not satisfy anyone's needs) mainly to Well Curves (where companies make development by applying various business approaches in each sector of their business to provide the highest value to the targeted groups of customers).

This easily justifies the increasing role of high performance textiles and apparels. It is their unique flexibility, mechanical integrity and serviceability that makes them one of the most utilized material in the present scenario. Innovations have already crossed the stage of being a differentiator, to become a base level competency for marketers to survive in the market. The opportunity of application of textiles has become wide with their relevant uses in apparel, medical, geotextiles, space and composite applications. Newer and smarter textiles are slowly replacing conventional textiles in all applications.

Textiles and apparels have compound frame work and activity, which one has to be well aware about before applying them profitably and efficiently. With the progress in technology, there is a growing demand for high performance textiles and apparels, with furthermore changes of the material and arrangement to match the specific requirements. Furthermore, there is also a requirement to make the structures more eco-friendly, so that the concerned technology is also retained. Moreover, producing new arrangement and progression of the existing arrangement is also a topic of increasing significance.
Value driven principles
The present industrial system has reached its highest point by producing goods and services at an increasing speed and delivering them through an ever-growing number of channels, and thus assigning a thoughtful transformation of the society. The change is obvious in the consumers as well, where a change has taken place from being isolated to being connected, from being unaware to being informed and from being passive to being active. The plethora of offerings has ended into a paradox of the twenty-first-century economy: Consumers have more options that give less satisfaction.

This situation provides the most important facet of the value chain i.e. the consumers. Growth has become straightway relative to the value that the consumers add. In perspective to apparel, introspection has been created to find out whether the same is being stick on to.

Market leaders like Lycra experience that consumers like it for the complete pleasure of the look and feel in a garment made with Lycra. Consumers around the world distinguish the Lycra wave logo as an icon of textile quality. Unique quality and innovation facilitates Lycra to constantly bring its "look better, feel better" brand promise. For this aim, leading producers and traders around the world build a position of specifying Lycra premium stretch fibers.

Ciba Specialty Chemicals emphasizes on working with customers' requirements and foresees new market opportunities. Their core competencies facilitate them to provide added value to business through realistic solutions with highly leveraged and ecological benefit.

ColorPlus depends on its own capacity to ask consumers about their needs. Brands like Arrow, Van Heusen, Louis Philippe and Allen Solly put impetus on new product innovations to satisfy the ever-increasing demands of the consumers, so that the value making procedure continues.

Industry experts believe that awareness and acceptance level of consumers has been very good. They prefer innovation and need quality products at an economical price. On this basis, we put forward to prognosticate the future of this market.
The prospects
Demand for Smart Fabric and Interactive Textile (SFIT) solutions is expected to be driven by top applications, where there is largest requirement for SFIT-enabled products. These cover patient tracking and monitoring in hospitals, as well as home health care covering post-operative care, infant sleep monitoring, and elderly/infirm monitoring. Furthermore, there is likely to be a cluster of uses which develop around privileged military personnel, high performance athletes, certain safety systems in transportation equipment and a number of leading consumer goods markets.

To be at par with the speeding developments in the field of technological innovations and dynamics of the marketplace, the traditional business thinking has to be left behind. Traditional business philosophy is based on the principle that the firm alone makes value through its choice of products and services and the consumers stands for demand for the firm's offerings, thus taking it back seat in the whole value creation process. In converse, the new opening premise is that the consumer and the firm co-create value, and so the co-creation practice becomes the extreme center for the value. The value creation process focuses on individuals and their co-creation experiences.

The spectacular blossoming technology capabilities are increasing the potential for robust experience environments. Perfect integration of imagination, consumer insights and better technology is what will guide to endurance in this era of fast paced competition. The changeover has to be from a product/service based, firm-centric outlook of innovation to an experience-centric co-creation vision of innovation. And this stresses the players to change their concentration from best industry applications to next applications, wherein consumers become a central part of the value chain.
The global advancement of innovation
The global market for products which include smart fabric and interactive textile (SFIT) technologies is estimated to be about US$ 385 million, showing a growth rate of nearly 28 per cent since 2002 when the market was projected to be US$ 300 million. Though, growth rates differed highly from one application segment to another and from one vertical to another. While adoption rates will stay comparatively low in most markets, there is a strong indication that many applications will create hundreds of million dollars as profits to the traders of enabling technology. Rules governing the way we dress are a thing of the past, apart from the ones we select to make for ourselves. Once we set our mind, intelligence and imagination free everything becomes achievable with technology.

At one time, the only products with high-tech fabrics were for those who required performance clothing in their profession. But nowadays, consumers are realizing that fabric technologies such as stain-protection are making their every day clothing much better.

The world fashion business is booming because of the carefree attitude of the youth of today, and to fulfill their requirements the Cool Carefree style collection proves to be the best with an easy and functional mix of the best textile value addition components in the world. Lycra, Teflon and Coolmax are such components that are further adding a trendier look and are providing breathability and comfort. This combination also provides the fabric softness, easy iron, wrinkle and stain-resistance characteristics and an excellent fit without limiting movement. Nearly 25 per cent of apparel is made of easycare fabrics worldwide, and the figure is expected to increase to 50 per cent in the next few years.

Scientists are using their science to solve real life problems and it appears that they are one step ahead of designers when it comes to designing garments, not only in terms of aesthetics but also comfort. Around the world, there are many developments taking place in research labs.

Without innovation it is impossible to be efficient in the twenty-first-century. Keeping this in mind, many global players have used innovation as a foundation of their business strategy and provide customized offerings for generating value amongst the customers. Some of the major global players are as follows:
Invista has a global existence


The company has a global presence in the manufacturing or marketing industry. Today it covers five businesses: Apparel, Performance and Textile Fibers, Interiors, Intermediates and Polymer and Resins.
Some apparel specific brands
Lycra is a registered trademark for the Invista brand of textile products that are specified by many top designers and garment producers to make fabrics and garments with better fit, comfort and incredible freedom of movement. Lycra itself represents a portfolio of premium fibers. Lycra stretch fibers have the outstanding ability to be combined with or applied to virtually every other fiber – covering cotton, wool, silk, leather, nylon and polyester – improving how a fabric looks, feels and moves.


Lycra can be worn by everyone - from men, women and teens to even infants. The brand, Lycra, has made its presence felt virtually in every garment category and is facilitating to push the huge potential for elastification in ready-to-wear. The advantages Lycra carries, in exclusive combinations, to comfort, fit, freedom of motion, shape maintenance and easy care is the main reason behind its wide acknowledgement across the industry.
Coolmax

Based on the principle that when the body generates too much perspiration, it means it is utilizing energy to try and keep cool. This energy can be utilized to perform. If the sweat doesn't evaporate rapidly the body core temperature heats up, making more sweat. Coolmax makes sweat a non-issue. The especially crafted Invista fibers used in high performance Coolmax fabrics take perspiration away from the body to the surface of the garment, where it can evaporate rapidly.

Supplex performance fabric is the registered trademark for the Invista brand of cotton-soft fibers and fabrics. Scientists at Invista have built up Supplex, a type of fabric that combines the traditional appeal of cotton and the performance benefits of modern fiber technology.
Supplex fabrics are:



• Completely breathable.
• Capable to retain their shape.
• Dry rapidly as compared to cotton.
• Colorfast.
Tactel fiber is the registered trademark for the Invista brand of tactile and aesthetic nylon fibers. The Tactel group is designed in such a way that it lends a distinctive appeal to contemporary clothing. Tactel yarns contain all the benefits that Invista has collected as the world leader in fiber innovation and quality. Tactel offers important practical benefits demanded today: softness, lightweight, strength, easycare and versatility.

Thermolite is a registered trademark for Invista certified performance fabrics containing proprietary Invista fibers and, in certain instances, other escorted fibers. Thermolite fabrics and insulations are classified by performance level into Thermolite (for consumers looking for casual, lightweight warmth) and Thermolite Pro (for consumers looking for maximum lightweight warmth and protection in extreme conditions). They satisfy top performance needs in activities such as ice climbing, where maximum warmth and protection are required. They offer lightweight warmth and movement for any cold-weather activity, such as skiing and hiking and provide comfort and warmth in all other winter environments, whether at home or at work.
Weather protection system
Consumers are becoming more and more style conscious and sophisticated. They require multifunctional garments that safeguard against weather extremes but still fit, feel and look good. Normal waterproof garments are high on performance but they are not comfortable.

Aquator Weather Protection is the registered trademark for the Invista brand of weather protection fabric systems, bringing together proprietary Invista technologies and industry-leading capability in polymers, films, fibers, fabrics, lamination and fabric finishing, creating innovative multi-functional fabric systems. A system that provides everything that is expected in terms of all-weather protection, but without any compromise to comfort, match or aesthetics.

It is an adhesive laminated fabric system including propriety polyester membrane technology. The advantages are threefold. Aquator fabrics offer durable waterproof/windproof protection and are also highly breathable, giving enhanced wearer comfort. Furthermore, they provide the possibility of stretch and recovery performance of Lycra with its associated advantages of styling, freedom of movement and shape retention.

Aquator Weather Protection fabrics are normally finished with Teflon fabric protector, Invista's water-based flourochemical fabric treatment made to offer long-lasting protection. Garments made with Aquator offer the perfect equilibrium to face the elements, are wind and waterproof; soft, quiet and comfortable, durable and fully breathable.

Lycra Aquator fabrics combine the superior stretch and recovery properties of Lycra and the Weather Protection advantages of Aquator to make the most comfortable weather protection fabrics. And, Coolmax Aquator fabrics combine the better moisture management properties of Coolmax and the weather protection advantages of Aquator to make the most highly breathable weather protection fabrics.
Modest Teflon fabric protector with double function
This is the most new and innovative chemistry, which provides a double function, repels and release system. Firstly, an unseen molecular wall around the individual fibers repels water and oil-based spills. Liquid spills bead up and roll off, and remaining spills can be easily washed away or cleaned with a clean cloth. Dry soil can be cleaned easily. Secondly, the molecular barrier of Teflon near by the individual fibers also has a component that discharges ground-in stains into the detergent and water during laundering. Stains are removed providing the fabric a new look. Stain repellant technology is ideal for apparel and upholstery as it offers excellent protection against liquids spills. Wine, coffee, oil and even viscous liquids like ketchup can be cleaned.

Stain release technology permits ground-in stains such as grass and oil to clean during normal washing. Hydrophillic stain release has an exclusive water-loving technology that drags water and detergent into the fabric during washing, discharging stains and dirt in the bargain.
Extended durability offers the most long-lasting stain and soil protection available. This technology is perfect for fabrics that must maintain performance after frequent washing, harsh commercial cleanings or prolonged exposure to the elements.

The wrinkle resistant technology is formed to work exclusively with Teflon brand stain release and stain repellent products. This technology provides enduring easy care properties of Teflon fabric protector, as well as wrinkle-resistant advantages like superior wash and wear performance, less wrinkles while wearing, less ironing after washing and superior crease recovery.

With the benefit of both, repel and release properties in the same fabric, the result is wonderful for khakis, shirts, knit tops, linens, children apparels, etc. The durability and performance can be customized according to the end use application and life span requirements.
DuPont



DuPont makes science work by making sustainable solutions important to a superior, safer, healthier life for people everywhere. Operating in more than 70 countries, DuPont provides an extensive range of innovative products and services for markets covering agriculture, nutrition, electronics, communications, safety and protection, home and construction, transportation and apparel.

Some of them are as follows:
In apparel markets, fabrics made with DuPont Sorona polymer provide a combination of easycare properties that cover comfort-stretch with recovery and softness and easy dyeability for rich and vibrant colors. Further more, fabrics prepared with Sorona have outstanding UV, chlorine and stain resistance.

DuPont Personal Protection provides a variety of science-based solutions covering some of the most dependence brands in the industry for protective apparels: Tyvek for dry particulate hazards, Tychem for liquid and gas chemical hazards, Nomex for thermal hazards and Kevlar for cut and abrasion protection.
Optimer performance fibers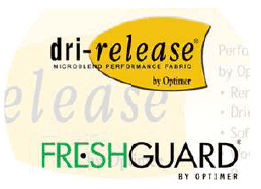 Dri-release and Freshguard are registered trademarks of Optimer Performance Fibers Inc. Dri-release is an ideal performance fabric for athletes. The unique functioning and moisture transferring characteristics of Dri-release helps athletes, and others like them, to function at the top of their game every time. Optimer Performance Fibers also provide odour control function with its Freshguard technology.

Dri-release is a fabric that feels like cotton and makes the wearers feel comfortable, dry and odour-free. Produced by a patented yarn, with a trace of natural fibers, Dri-release wicks moisture away from the skin and is soft to handle. A Freshguard treatment in the yarn virtually removes odour. They are made right into the yarn, so clothing made with Dri-Release always feels soft and dry. In road races, triathlons and multiple consumer tests, Dri-release beats cotton and the foremost performance fabrics for comfort when wet or dry.
Lenzing
The Lenzing Group is a world leader in marketing and producing manmade cellulose fibers. Viscose, Modal fibers are largely utilized in the textile industry. Special fibers produced by Lenzing are used for hygiene as well as technical applications. In addition, Lenzing produces and sells cellulose, the raw material for all cellulose products.

The latest cellulose-based fiber of Lenzing AG marks the establishment of a new era in the textile industry. Lenzing Lyocell is a completely natural fiber and hence it is particularly skin-friendly and good to wear. The innovatory feature is its large potential for a diversity of innovations that it provides to textile producers.

Lenzing Lyocell Micro, the knitted fabrics made up from the micro-fine Lyocell fiber, is very pleasant and smooth to wear and preferably capable to feel-good textiles. This pleasant feeling next to the skin is reinforced by the particular properties of Lenzing Lyocell such as the high moisture absorption and maximum skin-sensory aspects. The micro-fineness reinforces the fineness and pleasant qualities when worn next to the skin.
On Lenzing's LF technology the special micro Lyocell fiber is created. LF is the short form for Low Fibrillation and this make simpler the production of ultra-fine Lyocell knitted fabrics for knitters and finishers alike. Fibrillation can be stopped as an out come of chemical cross-linking when making the fiber. The fiber can then be treated like conventional cellulose fibers.

The high steam absorption, which is an attribute of the conventional Lyocell fiber, ensures excellent comfort factors. The body temperature is managed by keeping the area surrounding the body dry and this also articulates the Lyocell fiber's cooling down effect in summer and warming effect in winter. Therefore, its uses in the lingerie sector are multifaceted: new prospects increase in the nightwear, sports and lingerie sector for ultra-fine fabrics.

Another reason to use the special micro Lyocell fiber in feel-good textiles is the fiber's outstanding skin-friendliness. This task was established by a study and proves that test candidates with extremely sensitive skin find Lyocell fibers much more pleasant than other materials. This can be clarified by the fiber structure, which promises a smooth and silky reaction next to the skin. Micro Lyocell reinforces this effect and provides an even better feeling of comfort.

The high wearing comfort and the unique quality of Lenzing Lyocell give a soft flowing coolness and a stylish and fashionable look to the world of textiles. Lenzing Lyocell provides textile materials a new soft flowing quality and makes a natural style in the world of fashion.

Natural in origin, Tencel was fabricated as an environmentally friendly cellulosic fiber to make fabrics that make best use of comfort and function. Tencel is the brand name of Tencel Ltd for Lyocell, the fiber's standard name.

Tencel is formed via a highly sophisticated technical process. This fiber is warped or spun into yarns, which are woven or knitted into fabrics and garments. Whether in 100 percent or in combination with other fibers, it permits you to make fabrics that are attractive, of high quality and truly presentable. Tencel is more and more utilized in non-woven products.

Modal Micro provides an experience like "skin on skin", as it is particularly smooth and natural. It is significantly more delicate than cotton, wool and even silk. The smooth surface of Modal Micro avoids any deposits of lime and detergents. This is why fabrics stay shining in their colors and smooth as they were on the very first day. Modal Micro includes of 100 percent pure cellulose, which is a vital section of all plants. Your skin will breathe more effortlessly with Modal Micro because this fiber absorbs humidity more quickly than cotton and also lets it evaporate more rapidly. Particularly in sportswear worn close to the skin, or bed linen and terry cloth, Modal Micro reports for optimum comfort.
Lenzing Viscose FR


Among the viscose fibers Lenzing FR has got recognition. The short form "FR" stands for "flame resistant". Lenzing FR is made from wood, a natural raw material. It provides the textile industry stirring assurance to make a new generation of fabrics, which provide unique protection and comfort. With the presentation of Lenzing FR, Lenzing AG can provide a revolutionary and innovative product that protects and provides a high wearing comfort at the same time. Lenzing FR is the first option for safety and protective clothing. Its natural wearing comfort satisfies the requirements of needy customers. It is applied for making the most pleasant-to-wear, as well as the safest fabrics. The uses cover protective apparel for industry, fire fighting services, the military and the police, as well as for upholstery and home furnishing fabrics.
Ciba Specialty Chemicals
Ciba Specialty Chemicals is a global company committed to producing high-value products for its customer. The company operates with a sound faith that innovation does not happen in laboratories alone; innovation is the connection that binds together technical and sales persons, financial and informatics' specialists, production unit workers, administration and maintenance personnel. Ciba Specialty Chemicals produces a variety of products for application in fiber and textile articles such as yarns, fabrics, non-woven and textiles in general.
Ciba Specialty Chemicals has opened its core competencies based Technological Innovations, which have been increased in R&D for years. Ciba's Technical Core Competencies operate as a leveraged platform to create new product platforms rapidly in:


• Protection, durability and stability
• Coloration
• Brightening and whitening
• Curing and imaging
• Freshness, comfort, hygiene and cleaning
• Water treatment and paper processing
• Surface properties
• Functional materials and polymers
Purista
Purista is the consumer brand name and is famous for anti-microbial treatment from Arch Chemicals. It enhances value to textiles by making them cleaner and fresher for longer.

treatment which facilitates products of clothing to stay fresher for longer between washing and dry cleaning. There is great assurance and belief that clothes treated with Purista will feel comfortable and keep that 'just washed' look, whether being worn for work or all night partying. Applying Purista provides wonderful technical performance and durability. Its use gives long lasting performance for the garment and durability.
The Indian scenario
Technology has become a crucial part of everyone's life, and people are now not astonished to find it in their garments. Just imagine outdoor clothing, treated with natural insect repellent that can only be activated when you wear the garment. Consider hosiery and baby clothes pre-treated with natural aloe vera moisturisers that are gradually discharged onto the skin when the garment is worn. Even an undergarment can now be treated with medicinal properties.

Innovation in apparel constitutes a niche segment with industry approximations viewing that the growth rate is in between 25-40 percent and is going to continue the same in the coming few years. Though, the requirement is being considered to make the consumers aware of the innovations undertakings and the advantages that will ensue, as flexibility of such concepts will mark out growth for the players. Since such innovations add value to clothing in terms of comfort and not largely to appearance, much requires to be done in educating the masses about the advantages linked with the fabric and what goes in making this advantageous fabric for them, and only then they will realize the reason for paying extra premium.

Innovation as a diversity will not only provide a sustainable competitive advantage to the players in the long run, but will also make the local players counter their global counterparts. Technology like Sensory Perception Technology (SPT) makes garments and textiles intelligent and innovative, combining and balancing performance with aesthetics. Innovative technologies like SPT will help the Indian garment industry to confirm value addition and compete effectively in the global market, particularly in the post-quota period.

The scenario remains unfinished without referencing the contribution of the players who are the real leaders of the change, which are as follows:
Clariant (India) Limited


When we play sports or indulge in leisure activities or when we wash our clothes or clean our house, Clariant products accompany us. They help brighten up buildings and life in general. The contribution starts as early as the phase when the individual fibers are woven into a textile. Special liquids, so called fiber preparations, make the thread supple enough to be applied in a high-speed modern loom.

Speciality chemicals have even more uses. Special waxes, for example, increase the texture of the material and make sewing easy. And Clariant offers ultra violet filter for fibers, making it possible to make textiles with built-in sun-protection factors. Biotechnology is performing an increasingly significant part in textile chemistry. For example, special enzymes aid the dyeing process by eliminating disruptive bleach residue from the fiber. In the process, sizeable amounts of water are saved, since the bioprocess is done along with dyeing, and thus needs less rinsing cycles.
Resil Chemicals
Resil Chemicals is a top silicones and finishes company for the textile industry. Started in 1994, Resil has set up itself as one of the leaders in silicone uses for the textile industry in India and now has a major contribution to this industry. Resil promises cost-effective formulations with reliable quality and fast delivery to its customers. Ultra-Fresh is an international brand used in various consumer products to imply anti-microbial protection.

Anti-microbial protection is an extremely new concept in India. Ultra-Fresh is a variety of proprietary formulations, which can be included to produce various consumer and industry products to offer long-term anti-microbial protection. Ultra-Fresh anti-microbial protection means that the product has been safeguarded against the growth of various micro-organisms such as bacteria, fungi and dust mites that can cause odor, staining, deteoriation, and in some cases, trigger allergies and asthmatic attacks. It has numerous uses for the producer of textiles, home furnishings, innerwear, plastics, foams, coatings, etc.

Sensory Perception Technology is a further new concept that can make fabrics intelligent, permitting it to give a variety of benefits to the wearer over a long period of time. With the introduction of SPT, textiles have created foremost technical advancements. SPT was built up by the New York-based International Flavors and Fragrances, the largest flavour and fragrance producer in the world. All SPT products are produced by natural, cosmetic grade components that IFF has tested widely on consumers in their state-of-the-art laboratories in New Jersey, USA.
Indian Rayon


Indian Rayon and Industries Limited (IRIL), a company of the Aditya Birla Group, with a turnover of over Rs 15.26 billion is among India's top 25 corporations. It is a multiproduct diversified company, working in sectors like carbon black and textiles. Its existence in the textile field includes wide-ranging areas like yarn, down to even fabrics and garments.

Indian Rayon is a market leader in India and the second largest manufacturer of Viscose Filament Yarn (VFY), producing a broad range of high quality yarns, and is India's biggest VFY exporter. Viscose Filament Yarn (VFY) is produced from natural fibers. Fabric produced with VFY feels like cotton, drapes like wool, sheaths and clings like satin, and has the lustre and feel of silk. VFY is utilized by producers of apparel, saris, upholstery, suit linings, etc.
Birla Viscose
A leading company of Aditya Birl Group which started in 1954, Birla Viscose is the world's foremost producer in Viscose staple fiber. The company works with a fully integrated operation in Viscose from pulp to garment.


A manmade fiber that is 100 percent natural-based, soft and absorbent, it is used in everything from fabrics to shirts, trousers, diapers, sanitary napkins, tissues, knitwear, towels, bed linen and wherever life demands a smooth caress. It contains moisture regain which is approximately twice that of cotton, which is why it soothes and cools skin quicker than cotton. Further, its drape and sheer vibrancy of colors have added to its repute as a high fashion fiber. The world over, more and more fabrics and garments are weaving into Birla Viscose. And spinners, weavers and garment producer worldwide are appreciating Birla Viscose's advantages.
Recron Fibrefill
A registered brand of Reliance Industries Limited, Recron Fibrefill is a finest hollow polyester fiber utilized for cushioning. Its special production technology gives better filling power and greater softness than cotton and other fibers of equivalent weight. Recron Fibrefill also helps garments to stay in their original shape. As Recron Fibrefill is hollow in nature, the products give better air circulation. This ensures that no heat is created, giving better comfort.

Moreover, it gives a much better choice for cushioning as compared to cotton and other fibers because:


• Its hollow cross-section, offers a bulkier shape and size than the others.
• It has outstanding loft, is soft, light and durable.
• It does not create lumps in a short time.
• It is around 35 per cent lighter than cotton and other fibers.
• It is used for a durable and moisture and dust-mite resistant.
• It evades infestation much longer than cotton and other recycled fiber.
• It offers better air circulation without generating heat.
• It is completely washable and easily dried.
• It is clinically tested and proven to be an ideal fill for pillows and mattresses because of its ability to adjust to a range of shapes and recover back instantly after use, for frequent applications.
• It has approved the Dermal Toxicity and Flame test, thus making it most appropriate for all uses.
• It can also be utilized to produce garments for various weathers like moderate cold, extreme cold etc by varying the grams per square meter (gsm) of the wadding used.
Comparison with cotton
Because of its outstanding loft, Recron Fibrefill can offer the same support level of cotton with 30-35 per cent less filling quantity. Unlike cotton, Recron Fibrefill is extremely resilient and strong and does not produce lumps in a short time. Recron Fibrefill is completely washable and so products filled with Recron Fibrefill are far more hygienic than cotton as moisture, dust, germs etc do not affect them.
Comparison with recycled fibers

Recycled fibers are solid (non-hollow) fibers, normally made by crude techniques. Recron Fiberfill, being hollow in makeup, can offer the same support level of recycled fibers with 15-20 per cent less filling quantity. Unlike recycled fibers, Recron Fibrefill is extremely resilient, durable, bulky, lofty and soft. It also offers long and consistent performance and is more hygienic than recycled fibers since moisture, dust and germs do not affect it.
BSL Limited


BSL Ltd, a part of the Rs 1,700 crore LNJ Bhilwara Group has also came out as a sound performer in innovating future fabrics. It has positioned itself as a sound player on the global map of premium suitings with a huge customer base. BSL's product profile include material variety from polyester viscose, wool, wool modal, Treviera wool and other specialized fabrics mixed together with lycra, silk, linen, etc. It has recently emerged with a variety of futuristic fabrics targeted to promoting good health and happy living under the collections: Health Fabrics, Fashion Fiesta, Comfort Club and Techno Fabs.
Kunal Organics Pvt Ltd

Kunal is one of the foremost groups of companies in the field of Textile Auxiliary Chemicals. The company's diversity has been exceptional from all facets of textiles like processes of fabric types or applications to the complete textile industry viz knits, hosiery, furnishing, denim, toweling, non-woven, automobiles or garmenting to R&D, manufacturing, distribution and supply of some of world's best textile auxiliary products.

Two latest and awesomely successful textile innovations like Ice-Touch and Purista have been highly recognized by consumers. Whether it was Ice Touch or 5 degree cooler shirts by Van Heusen or suiting lengths by Grasim, the Ever-Fresh Collection using 'Purista' in Peter England or Van Heusen shirts or the use of anti-microbial finish by Graviera for suiting and shirting, as well as Raymond's' Park Avenue socks to being utilized for blouse fabric by Ankur Products (a division of Arvind Mills and marketed as Pure Bliss); there has been only 'comforting freshness' to all concerned dealings.

Besides, some major innovations in functional textiles that are still in the progression and are sure to make landmarks in themselves, are negative ions generating fabric, far infra-red emission fabric, electro-magnetic radiation shielding fabric, vitamin C and vitamin E-enriched fabrics as well as fabric for obesity -control, aroma finishes and even mosquito repellent fabric.

This brings KOPL to the forefront of innovation where "making innovations happen" has had changed significance for all at KOPL changing into a complete auxiliary's solution, providing growth to eco-friendly, economic and high stability range of specialty chemicals.
Cottons by Century believes in nature's best natural fiber. Therefore, it concentrates on cottons which stay unchallenged in its compliance to match every condition, weather, occasion and taste. Other companies like Carolon produce the largest range of shirting fabrics.
Innovation in brands
Performance apparel stands for one of the highest growing sectors of the international textile and clothing industry. Market growth is boosted by the arrival of new fibers, new fabrics and innovative process technologies.
With changes in consumer lifestyles the market is growing more. People now spend more time on leisure activities and also spend more. New high-tech fabrics are being built up for a range of active sports such as aerobics, athletics, running, cycling, hiking, mountaineering, swimming, sailing, windsurfing, ballooning, parachuting, snowboarding and skiing. Innovations are developing in fire retardant materials and those, which safeguard against very high temperatures. Adding to that is the increasing market for corporate-wear which, in a few cases, is becoming more and more fashion-oriented. And, progressively more, high-tech fabrics and apparel considered for high performance wear are crossing the edge of everyday fashion.

The present scenario represents competitive circumstances where majority of the players are benefited over innovation. In the surrounding circumstances the major challenge is how to make growth at a well momentum while keeping the gap from the ever-expanding competition, without decreasing while building a sustainable business model. And this creates branding, a necessity. Branding supports in recognizing or making and then makes use of sustainable competitive advantage.

It is believed that managing a brand is like being the driver of a costly limousine. It's costly and you don't own it, so you need to be careful and avoid doing anything that could harm it. You require having a comprehensible plan for your target, and the path that direct to it. Don't formulate any unexpected change, or your customer might doubt your capability; but at the same time don't go at a snail's pace that they get bored and opt for faster transportation. Having said that let's have a glance into the minds of the Indian apparel players.

Global companies like DuPont and Invista have made their brands around product innovation. Their presentation is further encouraged by acknowledgment from major brands. Banana Republic has set Teflon fabric protector on cozy sweaters, and also found Teflon on durable Jeep Jeans. Target has launched Cherokee Ultimate Khaki pants with Advanced Teflon, and Dockers has a whole line of men's and women's pants treated with Teflon. Clothing producer Morrison McConnell has introduced a new variety of stain-proof shirts under the Rocola Shirt Tec and Van Heusen Stainshield brands.

In India the phenomenon is picking up. For example the ColorPlus brand that does not communicate much, but its ever-changing products feature in its advertising campaigns. The brand has been extremely successful in terms of selling more to its customers by receiving a status of giving g dramatic innovations in terms of thermo-fused buttons, golf ball wash fabric, soft jeans, wrinkle-free technology, stainfree fabric, cone dyed and many others. ColorPlus has built their brand over a period of time on the basis of particular qualities that it can time after time deliver and, so, people are able to trust it.

Arrow, India's foremost premium menswear brand from Arvind Brands, has been acknowledged for its product innovations over the years, and has a couple of firsts to its acclaim, like Bespoke (co-creating value by giving tailored shirts for its customers), Unstainables, Miracle Chinos (a fine range of lightweight cotton pants produced from fine Giza cotton), Wrinkle Free (100 percent cotton shirts with wrinkle free finish) and Adjustable Collars (An initiative where a flexible band is built-in in the collar of the shirt for the perfect fit while wearing ties).

India's first non-iron shirts brought by Van Heusen from Madura Garments offer a very soft feel and enhanced breathability. Non-irons, which are supported with the vapor phase technology are also shrinkage, abrasion and moisture-resistant, because of softened and flexible fibers. Adding to the product specialty is the Oxyrich collection of shirts, crafted to inevitably release power-packed oxygen ions around the wearer. This apparently charges the environment and makes the wearer more alert and focused.

On the lines of innovative features, Crocodile Products Private Limited introduced its collection of Sweat Management System T-shirts (SMS) named MOMAN. The SMS t-shirts are made to increase the moisture control of the garment. This is due to the fabric used for the t-shirt is treated with CIBA's Ultraphil, which has effective perspiration absorbency and superior moisture movement away from the body to the surface of the fabric. Furthermore, it also drives away the evaporation quickly, and keeps the body cool and comfortable. The garment also keeps its new look for a longer period since the static cling is decreased.

The Grasim brand from Aditya Birla Group has distinguished itself as 'the power of fashion' with quite a few innovative fabrics such as Uncrushables, Ice Touch, Purista and Clean Fab, Aquasoft and E-Stretch.

Products with innovative features have received immediate success in markets. No doubt scientists are working hard for new innovations. But at the same time, a lot of care has to be taken to make a brand around innovative features. After all it can't be forgotten that when you don't undertake a difficult task to brand yourself; the market brands you in ways you don't like.