The e-commerce road is not without pitfalls. Early caution and proper strategic direction and actions can ensure unprecedented growth and complementary benefits, says the Advisor to Tommy Hilfiger & Amazon India, Manish Saksena
It could not have been a more opportune moment for bringing in the concept of 'Make in India' being promoted and enabled by the Narendra Modi government. With the Indian rupee privy to enormous fluctuations and still stabilising, this contra-thinking can contribute greatly to making this economic dream come true. The idea is a winner as it harnesses our people and design skills. It puts together some of our inherent strengths and promises a future that can provide employment, growth, respect and pride to countless Indians.
Traditionally, India has been a manufacturing nation. However, there have been as many hindrances as there have been opportunities in the expansion in this sphere. One of the major challenges has been the acceptance of India's products globally. Additionally, it has developed more in the commodity categories, which attract less premium and less profit.
Many apparel and fashion goods' manufacturers have had flourishing export portfolios but their leverage has been dented by the increasing competition from other manufacturing countries. There have been instances of lost opportunities. To be fair to manufacturers, they have not found the orders lucrative enough as the margins increasingly become wafer-thin in a competitive environment.
Now, there is an exciting, innovative set of manufacturers who have all the infrastructure and backend resources to prop them up. They are all set to move up in the supply chain and to cater to the domestic market. The undisputed potential of the burgeoning Indian market, coupled with the hunger of a growing and upgrading economy has provided cues to these manufacturing powerhouses to look at building brands for the Indian customer. The biggest catch here is that these product innovators and experts have been on the backend and have not forayed deep into retailing, which is an area with a completely different set of dynamics and experiences.
It is not that they have been loathe to explore retail waters. But there have been bottlenecks. There is a lack of professionals in the nascent retail industry. Further, the manufacturers have been unwilling to step up a rung. With few guidelines on the market, pricing, distribution and business development and expansion, even several export giants have not made forays into the domestic market.
Then, came along e-commerce. About five years ago, e-commerce created a big and burgeoning online market. This new taker had a limitless appetite for products since, by its very form, it was about unrestricted space. The unwritten norm in the e-commerce market remains, the more the width, the more satiated the customer experience. These retailers, while tapping the brands, had some success but like many new ventures, faced resistance. Brands were still closed to this kind of freewheeling, open, exposed marketplaces that, in their view, could disrupt and dilute their very nascent brand imagery. Retailers then had no choice but to fill their aisles with undiscovered, unexposed, uninitiated products.
<![if !vml]>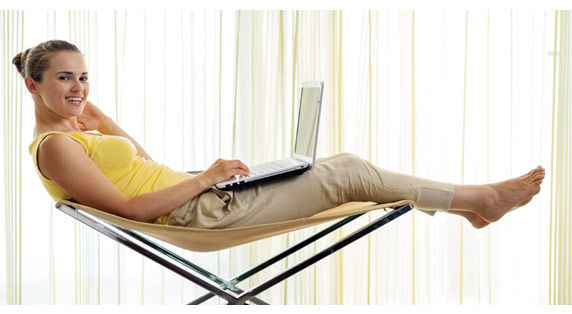 <![endif]>This led to a great synergy - the product that was waiting to launch itself into the closets of the global manufacturing experts and the unending aisles with their empty hangers of the e-retailers found each other. Interestingly, the products that came from this symbiotic relationship found takers from far and wide as it filled the gap which the brands had not serviced in developed markets. The freshness of international aesthetics appealed to many. On the other hand, the wide spread of customers in B and C towns who were less exposed to the branded market anyway, did not fret over its unbranded status. This 'Made in India' and 'Made for India' product was clearly on its road to being a winner.
Traditional brick-and-mortar setups guzzle huge amounts of capital investments. They demand equally huge operational costs of manpower and infrastructure. This was another unprecedented and unexpected challenge for these non-retail companies. However, e-commerce took that entire stress out of the system and gave them the field to play in, with what they are best at.
The e-commerce platform then went ahead in seeking small players who were making interesting products but were inhibited by scale and investment to go beyond the neighbourhood retail scenario. Discovering them and expanding their customer base by making them reach out to more takers, helped these nascent cottage industry-type formats to scale up their manufacturing to feed demand.
This led to a rise in many zones and many sectors across India giving a quiet, yet substantial, boost to these quaint and interesting 'Made in India' products. In many cases, these tend to be locally sourced products, which have now found markets and sustainability beyond the local field without really expanding the physical retail space and at no prohibitive investment costs.
The same effect at a small yet very steady pace is being seen in the crafts and handloom sector. These, by very nature, are not about mass production and mass consumption. Handicrafts have an inherent identity. While they are unique and exclusive, making them is skilled, painstaking work. This could push up costs to make it viable for the craftsman to continue supplying the items. These are the products that find few and discerning customers who value and appreciate the costs and charm of exclusivity.
<![if !vml]>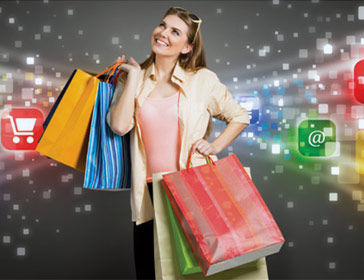 <![endif]>Unlike the traditional market, e-commerce enables the craftsman to reach a customer without travelling from the workshop. It succeeds where crafts melas failed - in marrying the distant customer with a crafts product made by a craftsperson in another part of the country. The relevance of this is far more than anything above, because when it comes to handmade goods, the customers are few and between. Uninhibited access ensures more exposure and more search and discovery of these products. In the long run, these products will rub shoulders with the best of international crafts and get their due.
E-commerce has begun questioning two pre-conceived notions. It proves that customers don't always buy fashion for its frill value. While imagery and brand value are critical, they may or may not be the priority for many. This was proved earlier by the traditional high street markets of Mumbai and Delhi which were local hubs, and in melas and haats that continue to flourish. Now, through e-commerce, the haat has gone into cyber space and functions in a more organised manner. Secondly, it has dispelled the image set in the minds of several urban, brand-savvy customers exposed to international brands that a 'Made in India' product is of poorer quality.
Yet, the e-commerce road is not without pitfalls. Early caution and proper strategic direction and actions can ensure unprecedented growth and complementary benefits.
With branding and brand-building activities come a sense of responsibility and a sense of commitment to ensure that the brand meets a certain level of expectation that the customer seeks. This unwritten rule works in favour of both the brand and the consumer. The customer gets better quality and the brand seeks to upgrade the product and its experience to compete in the organised market.
This key element loses significance in an equal e-commerce environment where a brand, a label and a tag are seen alongside. So, the manufacturer may begin to look at short-term goals and may or may not adhere and aspire for consistent quality. This can prove fatal and can bring a negative image to the 'Make In India' product on a scale much larger than ever before. Impressions can spiral out of control in the e-commerce world. Secondly, a spurt in demand, easy access to the customer and easy entry into the playground can lead to players who are less than genuine, to enter the e-commerce field.
<![if !vml]>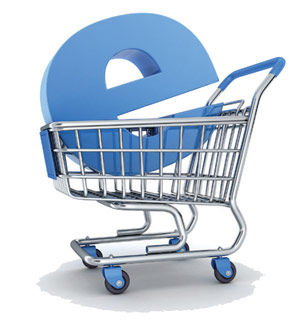 <![endif]>They may not understand the product and the market or worse still, spoil the market dynamics with cheap and fake and unrealistically priced products that may affect the genuine and the organised sector. The first loss will be the consumer's. On a wider level, it can lead to the death of the coveted 'Made in India' dream that today many countries cherish, source and appreciate.
Third, this can lead to a glut of products. A flood of products can be counter-productive to fashion retailers and generate an unrealistic market that is non-sustainable and self-defeating. Failure to adhere to quality and meet rising demand may prevent some able manufacturers from going beyond India. This will be a loss to the globalisation potential of the 'Made in India' product.
The 'Make in India' wave is not only much-needed for the economy but is on a very efficient and productive platform today. The positivity around it can only be fuelled and serviced by the perfect synergy or e-commerce. All those involved in this need to remind themselves repeatedly that there is no place for fly-by-night operators. The benefits are not short-term and therefore, the means must not be.
We must welcome this marriage of Indian heritage and technological opportunity and make it work on fair and just grounds. At the end of the day, the consumer and the Indian economy must emerge winners.