The Australian surfwear industry is in crisis - and has been for a few years. So, what's behind the demise of Billabong, Rip Curl and the likes? And is there a new swell on the horizon, asks Carolin Severin.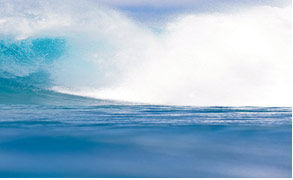 It all began in 1914, when Hawaiian Olympic champion, Duke Kahanamoku, was invited to make a surfboard riding exhibition in Australia. He shaped a surfboard out of a solid piece of Queensland Sugar Pine, and took to the water. The popularity of surfing in Australia went on the rise that day, till the sport became synonymous with the Fifth Continent.
The late 1960s and early 1970s saw a surge in people taking up the surfing hobby. Those days also saw the launch of surfwear brands such as Billabong, Quicksilver and Rip Curl. Made by surfers for surfers, often by hand on the kitchen table, or in the garage, the board shorts and shirts had a unique relaxed aesthetic to them that was tailored exactly to the lifestyle of surfers.
And it had its appeal for a wider audience: wearing an item by a hot surfing brand meant one could almost feel the ocean spray and instantly had an air of the outlaw mystique that surfers seemed to be surrounded with. Surfwear became big business, not only in Australia, but also in Europe and the US, where brands such as Quicksilver eventually moved to.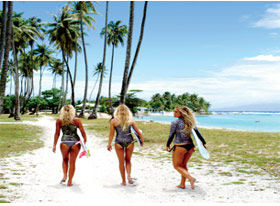 But after the happy days, or rather happy years, during which everyone seemed satisfied - companies and retailers making money, customers loving the fashion, and surfers profiting from sponsorship deals and cash injections of the industry - a few years into the new millennium things went into a trough. For the new breed of surfers, their fathers gear didn't seem so appealing, and long gone were the days when surfwear was made by surfers for surfers. The industry was out of touch with the new generation. With board shorts available on every street corner by a multitude of labels and generic chains, surfwear suddenly was the opposite of cool.
In addition, the global financial crisis hit the circuit, and the previous acquisition of other youth brands as well as retail chains posed immense problems for companies such as Billabong. Suddenly the brands weren't making big money - they were in fact losing big money. Quicksilver had to write off quarterly losses of US$ 32 million in 2013, and they were not the only ones; with an annual loss of US$ 773 million, the brand Billabong became effectively worthless.
After being refinanced, Billabong is now trying to get back on the board. Billabong CEO Neil Fiske says: "A year into our turnaround, it's encouraging to see the Group return to profitability for the first time in three years. There remains, though, significant operational reform that needs to be undertaken. Where our effort is being concentrated, we are seeing positive signs of brand growth and improved margins." Competitor Rip Curl seems to be following the same course after a major restructure. In his report to shareholders, Chairman Brian Singer said the fiscal 2014 result was in line with the management's expectations, with strong performances from its overseas operations stretching from the Atlantic to the Pacific oceans driving profitability.
A renewed interest in classic brands could also be felt with US company Saban Brands acquiring cult Australian label Mambo earlier this year. The once iconic label with its irreverent humour, defined by artists such as Reg Mombassa, failed, like many others, to keep up with consumer tastes. But celebrating its 30th anniversary this year and under new ownership, the brand is reclaiming its mojo.
One key is the connection to the young clientele. It is only now that some brands are starting to realise that communications on social media and other platforms need not only to be up-to-date, but absolutely innovative to be appealing for the desired target-group.
Fiske says: "We have historically underinvested in direct-to-consumer platforms for our brands. Regaining full ownership of our e-commerce sites allows us to implement a true omni-channel platform that will create a seamless and superior experience anywhere our consumers choose to shop. In building those platforms, our approach is to build it once, build it right, and leverage our global scale to lower costs while improving functionality."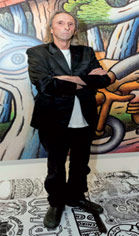 Revamping the virtual spaces goes hand in hand with a renewed sense of the importance of unique design. For Mambo this means building on the heritage of the brand, and making it relevant for the future. Or as Angus Kingsmill, managing director of Saban Brands Australia, puts it: "We will be pulling in more global artists, but the designs themselves will stay true to the Mambo DNA and continue to be loud and irreverent. In concert with our partners we are pushing harder than ever for greater innovation to better reflect the uniquely cool nature of Mambo."
Refocusing on authentic surf culture on the one hand and identifying areas of growth on the other is certainly high on the agenda of brand managers. Billabong and Mambo, for example, have identified substantial potential in the area of women's surfing while others such as Rip Curl eye Indonesia and South America in terms of market opportunities.
As the surfwear giants had to learn the hard way, bigger is not always better. But it seems there are a few fun waves to ride in the immediate future and who knows, maybe there is another big swell on the horizon - a renewed interest in surfwear which is fresh, less uniform, and has an air of the irresistible surfing lifestyle.