The Australian surfwear industry is in crisis - and has been for a few years. So, what's behind the demise of Billabong, Rip Curl and the likes? And is there a new swell on the horizon, asks Carolin Severin.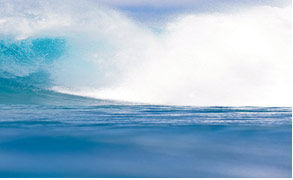 It all began in 1914, when Hawaiian Olympic champion, Duke Kahanamoku, was invited to make a surfboard riding exhibition in Australia. He shaped a surfboard out of a solid piece of Queensland Sugar Pine, and took to the water. The popularity of surfing in Australia went on the rise that day, till the sport became synonymous with the Fifth Continent.
The late 1960s and early 1970s saw a surge in people taking up the surfing hobby. Those days also saw the launch of surfwear brands such as Billabong, Quicksilver and Rip Curl. Made by surfers for surfers, often by hand on the kitchen table, or in the garage, the board shorts and shirts had a unique relaxed aesthetic to them that was tailored exactly to the lifestyle of surfers.
And it had its appeal for a wider audience: wearing an item by a hot surfing brand meant one could almost feel the ocean spray and instantly had an air of the outlaw mystique that surfers seemed to be surrounded with. Surfwear became big business, not only in Australia, but also in Europe and the US, where brands such as Quicksilver eventually moved to.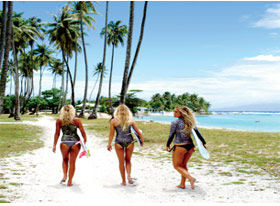 But after the happy days, or rather happy years, during which everyone seemed satisfied - companies and retailers making money, customers loving the fashion, and surfers profiting from sponsorship deals and cash injections of the industry - a few years into the new millennium things went into a trough. For the new breed of surfers, their fathers gear didn't seem so appealing, and long gone were the days when surfwear was made by surfers for surfers. The industry was out of touch with the new generation. With board shorts available on every street corner by a multitude of labels and generic chains, surfwear suddenly was the opposite of cool.
In addition, the global financial crisis hit the circuit, and the previous acquisition of other youth brands as well as retail chains posed immense problems for companies such as Billabong. Suddenly the brands weren't making big money - they were in fact losing big money. Quicksilver had to write off quarterly losses of US$ 32 million in 2013, and they were not the only ones; with an annual loss of US$ 773 million, the brand Billabong became effectively worthless.