Digital India can connect rural areas with high-speed Internet networks, allowing e-commerce to reach parts of India, which are currently served only by unorganised retail. Apart from reaching out to customers, entrepreneurs from the interiors can join the organised retail industry and scale up businesses to pan-India, feels Arun Sirdeshmukh.
<![if !vml]>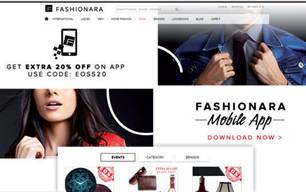 <![endif]>
It was not very long ago that people who shopped online in India were considered 'ahead of time'. But, times have changed, and in today's world the question isn't "Have you ever shopped online"; it's "How often you shop online." We can say with certainty that e-commerce has indeed arrived in India, bearing in mind that we still have a long way to go.
Notwithstanding the phenomenal growth during the last two years, online shopping still represents a minuscule 1-2 per cent of overall retail sales in India. By 2020, India's e-commerce market is expected to reach $100 billion, and there is no doubt this sector will greatly contribute to the Indian economy. The e-commerce industry in India is still in a nascent stage. To start with, in India there are 180 million Internet users and a small portion of them has the access to data connections. The e-commerce industry will grow further with rising disposable incomes, affordable access to data, and higher mobile penetration.
It is time to re-look at regulations for digital companies from a different lens. The policies and frameworks that were designed for brick-and-mortar businesses many years ago need a fresh evaluation for digital companies. For instance, online shopping sites face myriad tax regimes and, in some cases, double taxation too because they deliver goods to customers across different states in India. It is crucial to implement a standardised tax structure so that issues like double taxation can be avoided. Hopefully, the expected announcements related to the Goods & Services Tax (GST) will result in simplification and standardisation of the tax regime for digital companies.
<![if !vml]>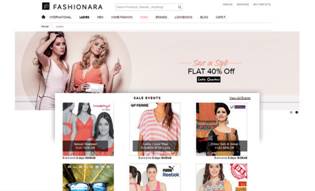 <![endif]>
Just like a new house needs a strong foundation, the e-commerce industry still needs a well-developed ecosystem in India. Last mile delivery is one of the weakest links that is limiting the reach to rural India. Therefore, any tax subsidies for logistics companies that would help develop this ecosystem would in turn help fuel the growth of e-commerce in India. In the area of fashion e-commerce, one specific opportunity is around standardisation of sizes of clothing products. This would make shoppers more comfortable buying online. However, this type of initiative requires investment from the government into an independent body that sets such standards across the industry.