The testing, inspection, and certification (TIC) for textiles is still in its infancy. Consumer awareness about international benchmarks may be a bit limited now, but will eventually grow. As of now, the segment is being driven by companies who want to adhere to standards. Subir Ghosh presents impressions and opinions of those who are in the business.
In September this year, German testing and certification giant TUV SUD announced its entry into the advisory domain for textile manufacturing in India to, as the organisation claimed, drive product innovation, process and production management across the textile value chain from fibre to garment.
Sooner or later, the global industry leader had to enter the Indian market. The reasons were put in succinctly by the senior vice president (Consumer Product Services) of TUV SUD South Asia, Suresh Kumar. He remarked, "The size of the Indian textile industry is over $95 billion, including $42 billion in exports and is expected to grow to $221 billion by 2021. To achieve this target, it is imperative to have a robust infrastructure that improves the acceptance of Indian textiles across the globe."
The remark, of course, came with the brand promise: "Our services will provide end-to-end consultancy in product innovation and development while mitigating any risks that could hamper completion of the process. Due to the fragmented nature of this industry, we can also support with an efficient single point control that aids product development plan to be on schedule, control costs, improve quality and enhance user satisfaction." The entry of TUV SUD is significant since it shifts thespotlight on a factor that may drive both consumer trends as well as industry discourses in the days to come:
A global snapshot
The testing, inspection, and certification (TIC) industry may be relatively new, but it is growing by leaps and bounds. According to the 'Textile Testing, Inspection and Certification (TIC) Market by Application (Textile Testing, Textile Inspection, Textile Certification, & Toys), and Geography - Global Forecast to 2020' report, the global TIC market is expected to reach $7,221.01 million by 2020, growing at a CAGR of 4.6 per cent between 2015 and 2020. The report, published by Research and Markets, says that major textile testing companies such as SGS Group (Switzerland), Intertek Group (UK) and TUV SUD (Germany) have been focusing on geographical expansion, so as to broaden their portfolio and geographical presence. In February this year, the SGS Group opened a new softlines testing laboratory in Tianjin, China. The new lab offers testing services for various types of textiles, apparel, and leather products. And of course, TUV SUD started operations in India.
Increasing export of textiles from developing regions and growth of the technical textiles market are some of the factors driving the TIC industry. Then there are the challenges. According to the Research and Markets report, small to medium sized TIC companies are facing challenges in terms of receiving accreditation as it requires heavy investments. However, various government organisations the world over are providing incentives in the form of funds and relaxation of accreditations for the SMEs in the textiles TIC market, as the latter are required to make huge investments to get accredited by accreditation bodies such as International Organisation for Standardization (ISO) and American Society for Testing and Materials (ASTM).
According to MarketsAndMarkets, a markets research consultancy, "the industry is fragmented and the top players operating in this ecosystem have been in the acquisition spree to expand its services in emerging economies - China, India, and Brazil. Growing consumer awareness about the importance of the certified products is increasing the demand for third party certification. There are several private third party certification companies operating locally, for instance, in 2011, Hong Kong witnessed more than 700 establishments engaged in certificate testing services." Though this observation was related to the overall TIC industry, the trends are to be seen in the textiles segment of the industry as well.
The global TIC market is usually segmented into North America, Europe, APAC (Asia-Pacific), and RoW (Rest of the World). Europe was the leading region in terms of the market share in 2014, due to the presence of prominent market players such as the SGS Group, Bureau Veritas Group (Belgium), Intertek Group, TUV SUD, and others. The key players in the textile testing market include AsiaInspection (Hong Kong), BSI (UK), Bureau Veritas, CTI (Centre Testing International) (China), Hohenstein (Germany), Intertek, SAI Global Ltd (Australia), SGS, Testex AG (Switzerland), TUV SUD (Germany), and Eurofins Scientific (Luxembourg).
Global standards, local issues
Quality consciousness has been evolving in India. Earlier, Indian textile and apparel companies had their own in-house TIC units. This process, however, is increasingly moving towards third party experts. Yet, there are not too many big Indian players.
<![if !vml]>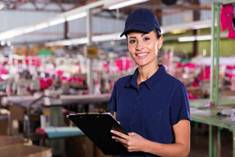 <![endif]>Industry expert Anil Jadhav, who has spent 16 years working in the industry, offers a reason: "There are lot of small TIC companies in India which operate with small team of people (five to ten people), and they are usually located in just one region of the country. The buyers importing goods from India have their own liaison offices or buying agents who take care of inspections before the goods are shipped. Hence, many feel no need of TIC companies. Third, in India the quantity of each shipment is small and the value is not big to appoint (outsource) inspection companies."
The country director of the Global Organic Textile Standard (GOTS), Sumit Gupta, looks at it a bit differently. Gupta argues, "The domestic textiles market is bigger than textiles exports market. In domestic sales, there is hardly any focus on testing, certification and compliances. Very few (elite) domestic brands are concerned about these aspects." But Gupta, who is also the GOTS representative for India and Bangladesh, says, "The TIC market in India will increase with increase in awareness among consumers. Growth in spending capacities will also lead to increase in demand for better quality textiles." The GOTS, incidentally, was developed through collaboration by leading standard-setters with the aim of defining requirements that are recognised worldwide and that ensure the organic status of textiles from harvesting of the raw materials through environmentally and socially responsible manufacturing all the way to labelling in order to provide credible assurance to the consumer.
But many textile companies do outsource the process. Ezhilan Neelan, country director of TUV SUD Bangladesh explains, "Traditionally, it has been observed that bigger the operation of a company, greater is the need to be vigilant about quality of products that reach the hands of the end consumer. An in-house testing, inspection and certification unit might be unable to assess risks from an independent standpoint and the chances of overlooking hazards are high. Also, as a company enters a new market with an existing TIC unit, it is difficult to evaluate the challenges unique to a region prior to commencing operations. Third-party experts are condition and brand agnostic and as independent testing experts, it is easier to anticipate and identify issues at an early stage. By resolving them promptly, a company can reduce costs through the entire supply chain and avoid delays."
J<![if !vml]>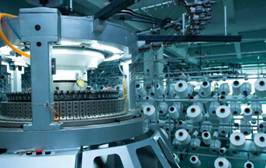 <![endif]>adhav adds other reasons for the increasing demand to outsource quality control. "One reason is the volume per exporter or apparel company has decreased; there are lot of small companies who are into exports now compared to what it was two decades back. The second reason is that buyers who source their product want "third party" inspection or testing for better quality and consistent results. Earlier, buyers use to buy a lot from importers or agents who use to take responsibility for quality, but now most clients buy directly from exporters (apparel companies). Hence, they appoint TIC companies."
Localisation of standards
But is it a question of one size that fits all? How much of customised solutions are needed for the Indian textile and apparel industry? Points out Neelan, "The Indian textiles industry is dynamic with respect to size and the varied type of products being handled. Hence, we may not be able to have a one-solution fit for all. This urges the need to have very customised solutions to the size of plant, type of process, and products being handled. There is a need for various solutions like product compliance to regulatory requirements of law of land and country of export, environmental compliance, change to the need of the demanding buying environment, etc."
He elaborates, "For instance, if we look at the product chemical compliance, Europe in specific has very stringent requirements of restricted chemicals/banned chemicals. The solution to this varies from the type of chemicals/dye stuffs being used by the textiles/apparel sector. Hence, we need to customise the solution to each type of facility based on the process and chemicals being used. This, in turn, would also take care of zero discharge which is one of the requirement of the top brands of
Europe."
Jadhav, however, feels that the textiles and apparel industry is highly decentralised which "reduces productivity and lowers the overall quality of product. If dedicated zones are created then productivity and quality can be improved." The slightly contrarian view comes from Gupta, who asserts, "I am, rather, a supporter of upgrading the current local systems to levels at par with developed economies. We need to work on our communication skills and also have to start looking at TIC as an enabler, instead of an external cost. Regarding customisation, I believe that common effluent treatment plants are a good and successful initiative, which is really helpful to smaller Indian processors."
<![if !vml]>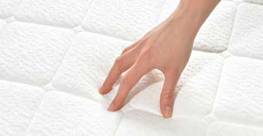 <![endif]>Standards in themselves are fine, and much-needed too. But for all that to happen, the push needs to come at the official and policy levels. Says Jadhav, "Majority of TIC business (and exports) is driven by private players. So, any policy specific to apparel will not be helpful. However, the government can monitor the standards of TIC companies by random annual checks. This will bring about a level-playing field as big TIC companies spend lot on quality of service and customer satisfaction."
Neelan thinks the number of labs in India is limited, but have the potential to broaden their network "given that quality concerns and consumer safety has been brought into the limelight with recent developments in the retail sector. The government must make quality inspections and product-testing mandatory at all levels of textile manufacturing and retailing. Authorities are encouraging foreign direct investment (FDI) in the retail sector backed by the push given to the 'Make in India' initiative that will enhance the focus on the need for testing, inspection and certification. If India aims to uplift its stature on a global scale, challenges like product recalls, consignment rejections can be mitigated and addressed at an early stage through third party testing laboratory."
Gupta is precise: "The Confederation of Indian Industry (CII) and the Union Ministry of Commerce have been organising a Standards Conclave since 2014. I think the resultant suggestions should be implemented (eg: platform for sustainability standards in India with participation of the United Nations Forum on Sustainability Standards). Second, the stakeholder engagement needs to be enhanced further prior to making important government decisions."
None of this, obviously, can be possible if textiles and apparel companies themselves don't strive for quality. So, how serious are they about quality and compliance standards? Says Jadhav, "I spent 16 years in the inspection (and certification) business and realised that the majority of people don't like third party inspections or certification. So, if they get into the compliance part, it's mainly because of the pressure from their buyers or the prerequisite for doing business." Gupta is blunt when he says, "Violations of pollution/emission norms are common knowledge. The approach needs to change and businesses need to be responsible towards society, workers and people living downstream."
All said and done, the bottom-line has to be drawn by consumers. If end-consumers are driven by quality and standards, the rules of the game are bound to change.
Neelan delves deep into the issue. "Quality is of prime importance in any aspect of business. Customers demand and expect value for money in terms of quality. India's textiles sector is one of the oldest industries of the Indian economy dating back several centuries. Even today, the textiles sector is one of the largest contributors to India's exports with approximately 11 per cent of total exports. The textiles industry is also labour-intensive and is one of the largest employers. Manufacturers, retailers, importers and buying agents for textiles and apparel - all face challenges in meeting the ever-increasing expectations of consumers for consistent product quality. Keeping up with the latest government regulations also presents new issues for ensuring compliance. In addition, you have to make sure that your network of suppliers provides goods that meet the agreed specifications for quality and quantity.
"When it comes to textiles and apparel, consumers have high expectations for consistency, quality and safety. Pressure to cut costs and the complex interactions of the global supply chain can make it challenging to ensure end-to-end quality control. At the same time, the rapid turnover of fashion cycles places additional demands on companies. With its global expertise and experience in the softlines sector, TUV SUD recognises these difficulties. We can support safety and quality requirements while helping to minimise costs with testing, inspection, certification, training and knowledge services."
Jadhav doesn't think that awareness is that high. "Indian customers consider good quality to be products which are not damaged. The physical and visual aspects of a product have to be good. There is little awareness about the durability and testing parameters of the products." Gupta believes that consumer awareness does exist, but is limited to a very small percentage of people. "The government and non-governmental organisations (NGOs) need to work further on this aspect."
Therein lies the bottom-line. There is awareness among textiles and apparel companies; but for all to scurry for quality and compliance standards, consumer awareness needs to grow phenomenally.
About the author
Subir Ghosh (www.subirghosh.in) is a Bangalore based journalist and researcher.