A small weavers society in Kerala has been applying traditional knowledge of Ayurvedic dyeing with herbs to produce, what are being called, medical clothing. Sudha Passi writes about the initiative.
Even as smart technical textiles with anti-microbial properties are facing serious sustainability issues, a group of weavers in Kerala is charting a new chapter in sustainable textiles by making their own version of medicinal cloth by applying traditional knowledge of Ayurvedic dyeing with herbs.
The Thiruvananthapuram-based Handloom Weavers Development Society (HLWDS) produces and markets medicinal cloth under the brand Ayurvedic handloom. Clothing items like shirts, sarees, shawls, leggings, mundus (traditional lungi or wraparound for men) and bedsheets are infused with medicinal properties to facilitate recovery or prevention of various ailments such as arthritis, rheumatism, asthma, itching and psoriasis by dyeing the fabric or yarn with specific herbs.
Organic and medicinal
These are completely organic textiles with no application of chemical dyes or toxic irritants, and are fully biodegradable. Specific dyes and herbs are used to infuse a fabric for protection against a particular affliction. Thus, there here are special clothes for rheumatism, blood pressure, diabetes, psoriasis, itch, asthma, and also for reducing tension, the society claims. Up to 50 medicinal herbs could be used in a particular dye.
"More than 1,000 different kinds of herbs such as turmeric, aloe vera, neem, tulsi (basil), saffron, henna, etc are used in the production of dyes," says Rajan, dyeing technician at HLWDS, adding the society has a production capacity of 1,000 kg dyes per day. The herbs are collected by local tribals from forests in the region. For instance, the main herbs used in dye for the treatment of arthritis are curry leaves and apocynceae. To treat skin diseases, turmeric, neem and sandalwood are used. Dyes to treat diabetes contain Mimosa pudica (touch-me-not), cumin seeds, champa flower and shoe flower (hudahal).
The concept of medicinal cloth is part of Ayurvedic treatment, wherein the skin is exposed to medicinal herbs infused into clothing, matting or bedding of a patient. On coming in contact with the skin, the herbs from the fabric are absorbed into the body and can help in healing a broad range of diseases such as diabetes, skin infections, asthma, arthritis, and hypertension. Wearing medicinal cloth is also known to strengthen the immune system.
Experiments on the use of medicinal cloth conducted by Ayurveda College in Thiruvanathapuram found encouraging results in case of patients suffering from various skin diseases, arthritis, and blood pressure. According to Dr Vishwanathan, the former dean of the Drug Research Department at Ayurveda College, the results were "remarkably good" especially in the cases of arthritis and skin diseases. Following the positive results, the Kerala government granted HLWDS? 2.5 lakh for further research in healing properties of the medicinal textiles.
Government support
The weavers of HLWDS had been producing the medicinal cloth since 1992, keeping alive the age-old tradition of Ayurvedic technique under the guidance of CR Ayyappan Vaidyan, Neelakandan Vaidyan and Damodaran Vaidyan. Their efforts, however, got a boost under government aid in the wake of ban on exports of clothes made using synthetic dyes in 2005. It was an opportunity to tap the huge market potential in the developed world.
With the financial support of the Japanese government, HLWDS established an Ayurvedic dye house in Balaramapuram in September 2004. The Ayurvedic dye house is equipped with modern machineries and facilities to produce pure Ayurvedic herbal handloom cloth. Its minimum production capacity is nearly 1,000 kg per day. In 2005, the Government of India granted ₹850,000 to assist the HLWDS in establishing a common facility centre for Ayurvedic dyeing on handloom clothes and for standardisation of ayurvedic dyeing.
Market, marketing & communication
<![if !vml]>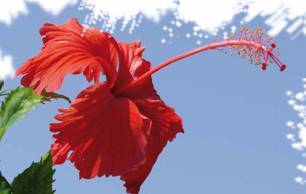 <![endif]>"Our products are exported to countries such as the United States, United Kingdom, Japan, Italy, France, and Brazil," said Rajan, adding that queries are handled by the society itself through the website. The products are priced pretty reasonably. A single bedsheet costs around ₹400, while a double bedsheet is priced at ₹700. A medicinal cloth shawl could cost a client anywhere from ₹160 to ₹2000, he said, adding that the orders are shipped directly to the customers and handled on case-by-case basis.
Like most small cooperatives, it seems to be patterned on the social welfare model, with the website giving all details on the product but missing out on the main commercial aspects.
"We are proud to be the first and only manufacturers of medicinal cloth, organic handloomed textiles dyed in medicinal herbs to promote health and treat various ailments," proclaims HLWDS on its website. Apart from the health reasons, it says how buying the medicinal cloth would help empower hundreds of members and so on.
"By purchasing medicinal cloth products, you are supporting an environment-friendly alternative to synthetic fabrics and synthetic dyes. A strong medicinal cloth market will help secure the livelihoods of local Indian farmers, weavers, and tribes. Medicinal cloth production also encourages cultivation and conservation of medicinal plant biodiversity. By supporting HLWDS, you further empower us to expand our important role as a livelihoods and women empowerment organisation and advocate for the poor."
<![if !vml]>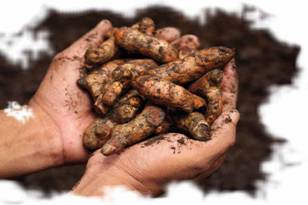 <![endif]>But what if the sustainability statement just catches the fancy of a prospective client? They are definitely in for an unpleasant e-shopping experience which could leave them high and dry.
The price of the products is missing and the product gallery is woefully staid and generic for one to place an order. The shop link does not present a list or contact number of either the Indian or international distributors, with whom orders can be placed. The only contact number takes a person to Rajan, who provides elementary information, and asks the clients to take the e-mail route. It has remained unanswered for more than a month.
In this age of Internet and instant communication, when deals are made at the click of a mouse, marketing of medicinal cloth leaves a lot to be desired. While the sustainability drum has been beaten enough, the marketing side, at least on the website, comes as an anti-climax.