It's the information age. More than ever before, today's consumers access product information through the Internet and social media. With 24x7 access, scrutiny and negative publicity can grow. So, it is critical for a company to truly understand the supply chain and work towards collaboration. If aggregate efficiency is to be achieved, teamwork between suppliers and retailers is essential.
What is collaborative supply chain management about?
Historically, supply chain management used to be about getting the right product to the right customer at the right time. Today, it is about delivering on that promise with the right information. This includes data about where the product's materials come from, how it is made and delivered. By sharing this information, retailers enable customers to recognise which products are more environmentally friendly or socially conscious. Organisations with transparent supply chains score over competitors, bringing about synergy among all stakeholders.
What are the elements of a collaborative supply chain?
In recent years, there have been several significant trends globally. When those are combined, they impact supply chain risks like rapid changes and redistribution of labour rates thought Asia Pacific; substantial global environmental concerns; lack of available supply; increasing momentum of green and ethical consumerism.
International firms with high level of economies have tried international business expansion in both inbound and outbound logistics. The current level of uncertainty and variability makes it imperative to bring about collaboration to increase profit margins starting from suppliers' efficiency to retailing.
Forging relationship with vendors
<![if !vml]>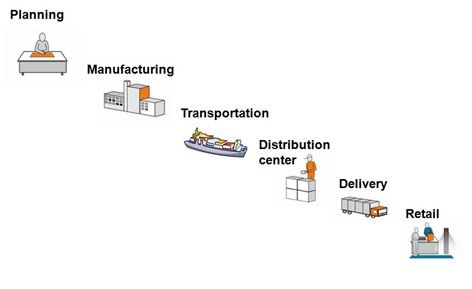 <![endif]>
As shown in the illustration, textile manufacturing is a step-by-step process which needs a sound, synchronised and efficient supply chain system. All stakeholders are constantly looking for a way to reduce production and distribution costs which, in turn, could improve margins.
<![if !vml]>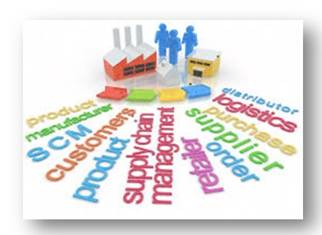 <![endif]>Larger firms have tried to collaborate on the supply chain management system to raise margins. The key metrics in logistics management is to reduce time-in-inventory and transit, thereby increasing efficiency along the supply chain. This leads to firms expanding supply chain management systems from second party logistics to third party logistics, and from third part logistics to fourth party logistics to counteract the price pressure and raise net profit margin.
Luen Thai, a leading apparel manufacturer from the Far East, has partnered with Polo Ralph Lauren in creating a trust-based relationship model. This system takes a proactive approach by reducing delay between order and delivery by maintaining the Vendor Managed Inventory (VMI) and transparency in information sharing.
VMI primarily involves managing the inventory of the distributor or the retailer by the manufacturer to keep track of sales of products so that they can forecast and plan, based on a periodic sales forecast.
Take environmental and social sustainability in equal measure:
It is important to define and consider what supply chain sustainability means. Companies should recognise that this is about managing their impact on both the natural and social environment in which they operate.
Indexes and reporting frameworks dedicated to supply chain sustainability are continuously being developed, increasingly combining both social and environmental issues within the integrated frameworks.
Organisations should take a holistic approach across the entire supply chain. This entails bringing about change in production process and synergy between business partners to create new service models and also to collaborate with multiple companies for working towards creating a new industry standard.
Hong Kong-based Esquel, one of the world's leading producers of premium cotton shirting, faced a quandary early this century. Apparel and retail customers like Nike and Marks and Spencer were asking the company about the kind of environment they worked in, and social performance. Some of its leaders anticipated scrutiny from other customers as well, but since many of them were demanding than a large portion of the cotton in their shirts should be grown organically. But the crop Esquel used had huge amounts of water and pesticides, particularly in poor and developing countries where Esquel's cotton was grown and was being processed.
To strike a balance between environmental sustainability and business performance, Esquel has partnered with independent farmers along with the ones controlled by them to work towards sustainable farming.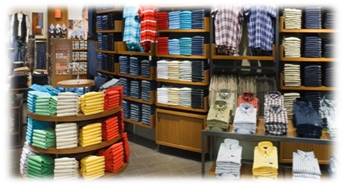 This was done to facilitate drip irrigation to conserve water resources and to work on developing naturally disease-resistant cotton rather than using chemicals and pesticides. The new variety of cotton plants have the advantage of less scrap during the manufacture of fabric, compared to conventional cotton production.
Esquel is also encouraging handpicked leaves rather than using chemical defoliants which induce leaves to drop to the ground. This would lead to easy collection by machines and reduce manual intervention but the tradeoff would be to minimise the use of chemicals and avoid the need to remove dirt and impurities at a later stage.
Information technology as an enabler in supply chain collaboration:
Stakeholders may perceive costs associated with information technology as prohibitive. It is time that relevant decision makers in the value chain embark on a detailed cost benefit analysis.
Electronic Data Interchange (EDI) and Radio Frequency Identification or RFID have brought a paradigm change in the way collaborators work towards higher efficiency. EDI has revolutionised the way the apparel industry works.
Walmart has improved performance by implementing Retail Link, a software system that provides vendors real-time access to point of sales data. In 1997, Walmart moved Retail Link to an extranet. This allowed access to Walmart's inventory management system. Suppliers now have realtime access to information on inventories, purchase orders, invoice status and sales forecast. Small vendors do not need to invest in expensive EDI software. Instead, they can use standard browsers and PCs loaded with free software from Walmart.
Walmart's B2B supply chain management system has mastered the following capabilities globally: Forecasting, demand planning, strategic sourcing, cross docking and distribution management.
RFID has multi-pronged advantages.
1. Ease in production
RFID tags on work-in-progress and raw materials help locate them easily. They provide real-time data, enabling management to track time taken in various processes, eliminating redundancy and saving time and energy. The production process becomes more efficient and ultimately, product quality is enhanced. This is true value addition.
2. Reduction in wastage and theft
Merchandise on the shelf is valuable and can be misplaced or stolen, especially if they are small. This can be prevented by using RFID tags. The Global Theft Barometer 2014-15 is a study of losses due to merchandise shrinkage trends globally and across regions, in addition to select countries. Conducted by Smart Cube Shrinkage across 24 countries under review, the loss was estimated at US$ 123.40 billion or 1.23 per cent of average retail sales.
3. Ease in inventory control
Inventory control is time-consuming and laborious. It is usually undertaken once or twice a year. As a result, up-to-date information cannot be maintained. RFID solves this problem. It makes the process simpler and more effective. It gives accurate data about all material that comes into a warehouse or retail outlet, and goes out. So, stock can be replenished as soon as it is exhausted. Out-of-stock situations can be reduced, increasing customer satisfaction and trust.
Thus, the main ingredients of successful supply chain collaboration are commitment from top management, information sharing, trust among supply chain partners, long-term relationships with risk- and reward-sharing. It has tangible and intangible benefits leading to a win-win situation for all stakeholders.
Image Courtesy: Rfidarena
About the author
Vinod Wadhwani is deputy manager merchandising & marketing, Raymond Group. He has over 16 years of experience in the apparel business in India and overseas.