In August 2016, Fibre2Fashion carried a 23-page cover feature on the state of fashion education in India. That was, naturally, only one side of the story. In this issue, we look at human resources (HR) issues facing the textiles and apparel industry. Subir Ghosh explores the challenges and possible solutions through the perspective of a number of HR professionals across the chain in the industry.
The fashion industry, across the chain from fibre to retail, is an extremely dynamic one. Most aspects of the industry often make for stimulating debates. But usually lost in these battles of ideas and predictions are the most crucial element that make each of these links in the long and fragile chain: the people.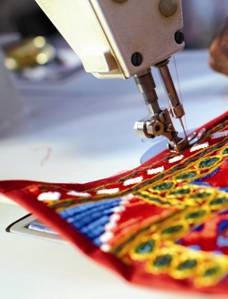 There is a need to look at the people factor too. The industry is no longer what it was at the beginning of the globalisation era. The world has changed, and so has the fashion ecosystem-drastically, for some even overwhelmingly. What is needed is an industry-sponsored study to ascertain whether the fashion education system is delivering the right kind of people, or whether there are enough such people in industry.
What you will read in the following pages are the findings of a dip-stick survey. You will not find enough numbers-credible or otherwise-to come to a sureshot conclusion. But the indicators are all there. Of course, there are problems with generalisations, as there are with minuscule sample sizes. This, therefore, is not a study by any yardstick; but it does offer snapshots, quite a few of them.
Talent gap, and the challenges
Most human resources (HR) professionals in the industry seem to be of the opinion that the fresh talent that troops into the industry every year are fine in themselves, but there's scope for considerable improvement. Yet, what they do not say in as many words is that there is indeed a gap somewhere.
The vibrancy, nevertheless, is palpable.
Sachin Maheshwari, senior manager - HR (South Asia) at VF Corporation India, says, "Things are getting challenging, and now with many groups like millennials around, things are becoming challenging and interesting as well at the same time." C Subramaniam, president (HR) at Siyaram's, says, "We hire almost 180 employees annually. As compared to recruitment five years ago, the new recruits today are more techno-savvy. The recruits are quick learners and they enjoy a comfort factor with the latest technology."