Turkey has been beset with problems for a while. But since the referendum of 2016, the country's economy has been stabilising. Turkey's textiles and apparel industry, which exports mostly to the European Union, has shown remarkable resilience in times of turmoil, reports Jozef De Coster from the ground.
The Istanbul Yarn Fair considers itself the world's second top yarn fair after Pitti Filati of Florence. In yarns, Turkey is number one in Europe and among the top three in the world. This year, the fair was all the more interesting because it offered an opportunity to get comments from exhibitors and visitors about how and to what degree the Turkish textiles and apparel industry has been affected by the lingering problems and unrest in the Middle East, the failed coup of July 15, 2016, the spate of terrorist attacks in Turkey, and the use of cheap Syrian workforce in Turkish factories.
The Turkish trade fair organiser Tuyap, which in February put the Istanbul Yarn Fair on the agenda for the 14th time, along with the small fair Knitting Tech, was happy with the results. The 215 exhibiting companies attracted 8,755 visitors, including 1,955 foreigners. Some exhibitors felt that they saw less foreign visitors at their stands, and that business was slower than in the previous editions. However, the industry associations and representatives of leading companies argued that taking into account the 2016 turmoil in Turkey and the region and the reluctance of many foreign buyers to book a flight to Istanbul, the yarn fair was indeed a success. They now see several reasons why 2017 should be a better year for the Turkish textiles sector than 2016.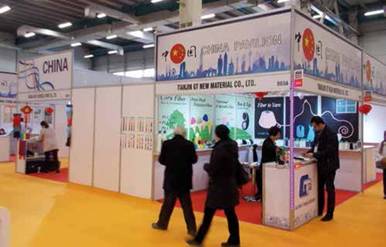 There's hope that international negotiations may end the war in Syria. Russian buyers are returning to Turkey, and exports to markets like Iran, the US, Algeria, Israel, Poland and Bulgaria are increasing. A new free trade agreement (FTA) with Pakistan is under negotiation, while a group of textile investors are working towards a huge viscose production investment. Turkey's textile machinery is becoming stronger (exports increased from $326 million in 2013 to $502 million in 2016, but imports stood still at $1,224 million in 2016). The Turkish lira depreciation is making exports easier, and after the constitutional referendum of April 16, 2017 on stronger presidency sought by President Recep Tayyip Erdogan, long-term decision making will be simpler for both domestic and foreign investors. At the start of 2017, the domestic textiles and garment market was developing well.
Foreign professionals who are interested in the Turkish market (81 million inhabitants) and want to get a hang of what Turkish consumers buy, should not only windowshop along the famous Istiklal Avenue in Istanbul, but also visit two textile centres: Merter district for clothing, and the showrooms of the Tekstilkent and Gyimkent sales centres which together occupy 600,000 sq m. Koray Yurteri, director of the Tekstilkent Association, which has around 4,000 members mainly selling home textiles in Turkey, expects that the next special sales days from April 22 to 30 will be a success. He also believes that after the 2016 referendum the Turkish market will show accelerated growth.
A strong and resilient industry
Turkey, an emerging market economy, is the world's 17th largest economy in terms of nominal gross domestic product (GDP). In spite of the negative experiences the country has faced in the last few years, the Turkish economy remains strong. The Turkish textiles and apparel industry holds a key position in the national economy thanks to the massive creation of employment (around 865,000 direct jobs) and huge export figures. Industry associations are convinced that Turkish textiles and apparel export figures will continue growing. They want to realise an export value of $72 billion in 2023, the year of the 100th anniversary of the Turkish Republic.
After China (and for some items also after India and Bangladesh), Turkey is the biggest supplier of textile goods to the European Union (EU). Since the end of 1995, Turkey has a Customs Union agreement with the EU.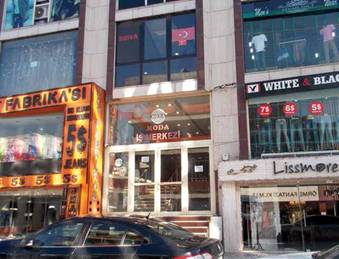 For Europe, which has lost or de-located a substantial part of its traditional textiles and garment industry, it's important that neighbouring Turkey remains a strong and competitive textile nation possessing two complete supply chains- starting from cotton and man-made fibre. Talks with exhibitors and visitors at the Istanbul Yarn Fair led to a twin conclusion: first, in spite of many domestic and regional troubles, the Turkish textiles sector remains surprisingly resilient and strong; second, Turkey currently faces huge challenges not only affecting its image as a textile power but as well as its long-term international competiveness.
Export growth not self-evident
However, strong export growth cannot be achieved by the industry alone. The Turkish economy is dependent on national and regional stability. The government has to play a decisive role in maintaining good international trade relations, especially with the EU, the principal trade partner of the Turkish textiles and apparel industry. This is not obvious for several reasons, and relations between Turkey and the EU are under acute pressure too. Some Turkish textile players also think that the existing government's subvention and support policy should be adapted (e.g. more sector incentives instead of regional incentives).
The sector must also find the right remedies for some serious flaws. For instance, the number of textile students is rapidly dwindling, and textiles/garment companies are not finding enough workers, especially skilled workers and engineers. Young people prefer jobs in other sectors like tourism and new technologies. They do not consider working in the textiles industry to be 'cool'. The 'unsexy' image of the industry could probably be changed if Turkey would be at the forefront of the creation and production of technical textiles. This is, however, not the case. The Turkish textiles industry is mainly a producer of traditional textile products, especially home textiles and apparel.
Another handicap is the steady decrease in textile investments since 2013. According to Adil Nalbant, chairman of the textile machinery association Temsad, investments in textile machinery went down from $2.17 billion in 2013 to $2.0 billion in 2014, $1.36 billion in 2015 and $1.23 billion in 2016.
Last but not least, Turkey must ensure that measures to protect its textiles and apparel industry do not backfire. At the Fair, KM Farhad of Farkantex, member of the Bangladesh EPZ Investors' Association, remarked that Turkey recently removed the GSP status of Bangladesh. As a consequence, Turkish importers of Bangladeshi textile products now face import duties up to 38.5 per cent. This is a blow for Bangladeshi exports to Turkey which in 2016 reached about $2 billion. Other foreign countries complain about Turkish additional import duties and anti-dumping measures.
India looking for Turkish investment partners
Part of the Istanbul Yarn Fair's success was because of the special invitations extended to purchasing committees from India and 18 other select countries: Azerbaijan, Bulgaria, Armenia, Morocco, Georgia, Iran, Kyrgyzstan, Kosovo, Lebanon, Macedonia, Egypt, Moldova, Uzbekistan, Russia, Serbia, Syria, Tunisia and Ukraine. They all visited the fair as Tuyap's guests.
Among the 215 exhibitors, Turkish companies outnumbered foreign companies from 17 countries. There was a strong Chinese presence of around 30 exhibitors, but the Chinese drew less attention than the Indians (19 exhibitors), who took an interesting initiative. On the second day of the Fair, Texprocil, represented by joint director Ravindra Kumar and executive director Siddartha Rajagopal, staged an official presentation aimed at glorifying India as a textile nation. Afterwards, interested companies could participate in business-to-business talks with Indian exhibitors.
Rajagopal surprised the audience by calling India 'the most competitive manufacturer in the world', producing textiles at a 30 per cent higher speed than China. Kumar invited the Turkish industrialists to engage in joint ventures with Indian companies. This seemed a clever move since several Turkish textile groups have enough capital and experience to engage in big strategic investments (like e.g. Ayka Textile did in Ethiopia).
Subrato Gupta, joint secretary in the Indian textiles ministry, said that an excellent way to explore the potential of the Indian textiles industry would be to visit the textiles fair 'Textiles India', which in July 2017 will take place at the Gandhinagar Exhibition Centre in Gandhinagar, Gujarat with more than 1,000 exhibitors. Also, foreign companies that want to tap the fast-growing purchasing power of the Indian middle class should attend the show where they can meet Indian retail buyers.
Competing with recycled and special yarns
A high number of Turkish exhibitors at the Fair, many of them from the Usak region, offered regenerated or recycled yarn. Oguzhan Kopal, sales representative of yarn producer Haksa, explained that Chinese recycled yarn may be cheaper but it was inferior to Haksa yarn because the latter used only strictly selected clean material. Marketing manager Zeki Celik of Sesli Tekstil, also from Usak, said that the market share of regenerated yarn is growing, though in Turkey regeneration does not enjoy any government support. Gama Recycle Elyaf, from Gaziantep, was calling itself 'the world leader of recycling'. The representative of Kaleiplik contended that the quality of his company's regenerated yarn was the best of the world after that of the Spanish quality champion Vilarrasa.
Another product niche which was well represented at the Istanbul Yarn Fair was metallic yarn. Istanbul based producer of metallic yarns Betareks, which also has a factory in Georgia, boasted being a 'world leader in metallic yarns' in terms of volume (75 tonnes per day) as well as in terms of quality. Volume is not what Kit Blake, managing director of the British Lurex Company, is looking for. He said that the Lurex brand of metallic polyester yarn, which is praised for its softness and dye resistance, is only interested in the top- of-the-fashion market. "Other companies may sell tonnes of metallic yarns at $8-10 per kg; we prefer selling 100 kilos at $100 per kg," Blake said.
Some exhibitors offered yarn with hi-tech properties. Nicolay Ganjha, head of sales at OJSC SvetlogorskKhimvolokno, from Belarus, remarked that this large government company, whose nnual polyester yarn production exceeds 30,000 tonnes, is focusing on yarns with special properties like heat-resistant yarns, antibacterial yarns and texturised luminescent dyed yarns.
Other exhibitors said that their competitiveness is based on superior quality. The Polish producer of Nylon 6.6, Nylon T and PBT Stilon-Martis was represented at the Yarn Fair by Istanbul based distributor Elta. According to Elta, Stilon's products are competitive in Turkey because they stand at the same high level of quality as those of Italian company Fulgar, which is considered as an ambassador of Italian excellence in the textiles sector.
Few exhibitors hailed price competition. However, Jessica, financial director of West Forest Thread from Cambodia (a subsidiary of the Chinese company Xin Hua Thread from Guangdong) said that the competitive price of the yarns made in Cambodia allowed West Forest to get already some Turkish customers. Lila, CEO of the Chinese company Aomu from Shaoxing, said Aomu's products (hand-embroidered knits and home textiles) are successful in Turkey and other Middle East countries because she decided to focus on Muslim countries and to adapt the designs to Muslim taste.
No problems with Brexit
In 2016, 64 per cent of Turkey's total textiles and apparel exports were for the EU countries. Among those countries, the United Kingdom was the second biggest export market with a share of 9 per cent in Turkey's total textiles and apparel exports. However, Ismail Gulle, chairman of ?stanbul Textile and Raw Materials Exporters Association (ITHIB), does not expect big problems due to Brexit.
He said: "As trade partners of the United Kingdom, we do have to respect the Brexit decision of the people of Britain. It is known that Britain's official separation from the EU will take some time. The effect of Brexit on short-term exports of Turkey's textile and apparel industries will be limited. From the recent visit to Turkey of Theresa May, the prime minister of the UK, we know that the bilateral talks on a possible free trade agreement between the UK and Turkey have already started. Whatever the solution may be, we believe that the common and historical trade relations between the UK and Turkey will last forever, and of course will grow continuously."
Russians are coming back
Turkey-Russia relations went sour after the downing of a Russian fighter plane over Syria in November 2015. Russia banned a number of Turkish products, including textiles, readymade garments and leather products. This was a heavy blow for Turkey since Russia is traditionally an important export market. However, the two countries have decided to make a fresh start once again. An intensive bilateral political dialogue has been established since the second half of 2016. According to statistics of January 2017, Turkey's total exports to Russia are rising again, and Turkish textiles and apparel products are among the leading ones. Alpay Yildirim, manager at the yarn wholesale company Birteks, mentioned that the current Turkish textile investments in Russia not only are done by garment production companies, but increasingly also by SME companies.
Referring to the positive results of the Travel and Tourism Trade Fair EMITT (Istanbul, January 26-29, 2017), some observers predicted that the rapidly rising number of Russian tourists (possibly 3 million in 2017 compared to less than 1 million in 2016) will also add to increasing domestic textiles and garment sales. Seret Fayat, president of the Turkish Clothing Manufacturers' Association TGSD argued that in 2017 the domestic market for clothing would grow 8-10 per cent.
Growing train transport from China to Western Europe
Recently, for the first time in history, a freight train from China arrived in London. It is obvious that China will continue investing in the Silk Road Economic Belt and the 21st century Maritime Silk Road, also known as the 'One Belt, One Road' initiative, which in 2013 was launched by Chinese leader Xi Jinping. In Istanbul, where many foreign tourists visit the famous Galata Tower, they can read on a placard that in previous centuries this place was the last stop of the historical Silk Road.
Ismail Gulle does not believe that a direct train connection between China and Western Europe is a threat for Turkish textile exports to EU countries. He explained: "A direct rail link between China and Western Europe will result in lower transport costs and quicker delivery. The line may not provide a suitable alternative for all producers, but it's going to have dramatic results for sure. As for Turkey, our country will be one of the most important stations on the Modern Silk Road. It may become once again the international trade centre of the western and eastern parts of the world. Turkey should not be afraid of China's increasing competitiveness thanks to lower transport costs and quicker delivery. Turkey's comparative advantages in textiles and apparel exports are mainly based on fast fashion, flexible production, qualified and talented employees. In other words, our multiple competitive advantages are beyond the basic advantage of low transportation cost and short delivery times."
Turkey wants an active role in TTIP
One of the first administrative steps of the Trump administration was to withdraw from the Trans-Pacific Partnership (TPP). It is also known that the Trump administration has no positive feelings for the Trans-Atlantic Trade and Investment Partnership Agreement (TTIP) either.
According to the impact analyses that ITHIB made of the negotiations between the US and the EU, Turkey would be seriously affected if Turkey does not participate in the partnership. One of the country's main concerns about the current Customs Union agreement with the EU is the "totally unacceptable position" of Turkey when any third country concludes a free trade agreement with the EU. Until now, any third country that concluded an FTA with the EU, surprisingly also earned the advantage of entering the Turkish market without any limitation, thanks to the existing Customs Union Agreement (since December 31, 1995). Yet, Turkey is excluded from similar advantages.
Until now Turkey has not been included in the decision mechanism of the EU-Turkey Customs Union. The Turkish minister for customs and trade recently stated that the updating of the Customs Union agreement was very important for Turkey and also for the EU. He insisted that Turkey absolutely wanted to be included in the EU's FTAs made with third countries.
The issue of the Syrian refugees in Turkey
About 3 million of the total of 5 million Syrians who since 2011 fled from their country because of the ongoing violence are in Turkey. ITHIB joined forces with other organisations to design a solution called Humanitarian Industrial Zones. The solution is aimed to provide lifesupporting jobs for Syrian refugees living in harsh conditions in the region, thus alleviating both political and economic costs for all of the stakeholder countries. At the same time, Turkish companies can find workers at a competitive labour cost. Setting humanitarian purposes as its focal point, ITHIB and the US-Turkey Business Council recommend establishing an industrial zone that will operate within the context of a (duty-free) preferential trade agreement with the US and other similarly disposed countries.
Gulle remarked: "I can happily state that our offer has received many good responses both in national and international circles. We hope we may bring a new and useful solution for better living conditions to our Syrian brothers and sisters."