Few sectors of the textiles and apparel industry are as exciting and dynamic as sportswear. But the term can also be ambiguous, for it can be sportswear as funky fashion for the young, or sportswear as activewear category. This time, Subir Ghosh writes about the trends that are driving the sportswear-as-activewear market in India.
Even as recently as in 2010, when a premier research institution was working on the scope of sports retail in India, the idea of a website that meticulously and assiduously tracks running events in the country would have seemed a tad outlandish. That June, a working paper from the Indian Council for Research on International Economic Relations (ICRIER) titled 'Sports Retailing in India: Opportunities, Constraints and Way Forward' had investigated select sports segments in India, but had inexplicably overlooked marathons in its "leisure and fitness activities" as also "other sports activities".
But seven years later, the "outdoor" landscape has metamorphosed dramatically. And, it is not just the existence of a website called indiarunning. com (of course, there would be many others emulating this portal) that delineates this marked change, but the sheer numbers that the website throws up: on April 30 alone, as many as 13 unrelated marathon events were to be held in various cities across the country. And, at the last count, at least 30 more have been scheduled for May.
Yes, India is certainly running hard, as it is cycling, gymming and trekking, and doing yoga too. The numbers would be staggering, as the flooding of Facebook, Twitter and Instagram with photographs and videos every time, say, a marathon event is held somewhere in the country would show. Agreed, it may be a while before Indian runners outpace Ethiopian marathoners at the Olympics, but health consciousness and fitness have definitely become buzzwords in these last seven years.
Many of these marathon events are heavily attended, and generously sponsored too. It is a market that no sportswear brand worth its salt can let go off. Between 2015 and 2016 alone, the Indian sportswear market grew at a rate of 22 per cent, far outrunning by as many as three times the global growth of 7 per cent in the sector, according to Euromonitor International. And, by the end of this decade, according to Fibre2Fashion's estimates, this lucrative market is expected to expand exponentially, reaching anything between $8 billion and $10 billion. That's a lot of money.
The changing landscape
After India won the cricket world cup in 1983, the cricket-crazy nation witnessed a boom in the sport. As more people played and watched it, money flowed in too. At the time of the ICRIER paper, the Indian Premier League (IPL) was well into its third year and already a money-spinner, but that was only a natural extension of the 1983 trigger factor. With cricket gradually reaching a saturation point and individuals excelling in other sports, the landscape underwent a spectacular change.
<![if !vml]>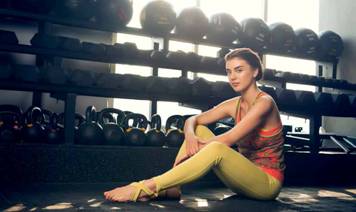 <![endif]>It had been Prakash Padukone who had won the All-England Open in 1980, but it was Saina Nehwal (born one yawning decade after Padukone's landmark feat) who with her world number one ranking in 2015 went on to inspire millions across the country. More people played the game, and still more watched it, of course in an era of 24/7 television. If Nehwal spelt class, Mary Kom on the other hand meant grit, and also that you could come from an ordinary background and rise up the ranks to become an extraordinary sporting personality. True, India has won few gold medals at the Olympics, but the individual silvers and bronzes from the time of Leander Paes in 1996 to PV Sindhu and Sakshi Malik in 2016 have channelled public interest on to other sports.
It was at this juncture that viewership, sponsorship, broadcasting and performance together boosted sports in the country. What this meant in other words was that sports consumption skyrocketed.
A KPMG report, The Business of Sports, in September 2016 documented the rising, impressive numbers. The Indian Super League (ISL) saw a cumulative TV viewership of 429 million during its inaugural season in 2014. The same year, the first season of the Pro Kabaddi League was watched by 435 million people. The following year, the Pro Wrestling League (PWL) was viewed by 30 million people every single day. These figures have been growing at roughly 10-25 per cent year-on-year.
The consequent effect is to be seen across sectors, cities and professions. For instance, the sports goods market in India was valued at $2 billion in 2012-13, and is expected to reach $5 billion by 2015. The KPMG report had put the sports infrastructure market at a whopping ₹80,000 crore. These apart, there is the sports merchandising (which necessarily includes apparel) segment which takes off from the different professional leagues and sports events, and are big revenue-earners.
But all this only forms a segment of the sportswear market which ranges from conventional sportswear to outdoorwear to even swimwear and yogawear. The last of those segments is reported to be growing at a phenomenal pace, especially with the present Indian government taking an active interest in promoting and marketing yoga both within the country and abroad. Estimates vary, but a broad consensus would put the size of the new-fangled yoga market at roughly ₹500 crore. This would obviously include every constituent from studios to training, and of course apparel.
Another relatively invisible segment that has been growing fast-maybe not as frenetically-is adventure sports. According to an October 2016 report prepared for the ministry of tourism by Nielsen India, the number of adventure tourists in the calendar year 2015 stood at 3,459,414. Activities ranged from trekking, mountaineering and rock-climbing to skiing, rappelling and parasailing-all of which have a direct financial bearing on the sportswear market.
Avinash Mayekar, chief executive and managing director of Suvin Advisors, provides a snapshot: "The sports industry has grown extensively-from ₹43.7 billion in 2013 to ₹48 billion ($713 million) in 2015. International events like the Common Wealth Games being hosted in India has also been a favourable factor. At present, the units in Jalandhar account for around 60 per cent of the production of sports goods in India, units in Meerut account for another 20 per cent production, and the remaining 20 per cent of the production is contributed by other units spread all over India."
But the real story lies beyond the numbers.
The trends behind the numbers
Broadly, a number of factors are driving trends, and the pointers are there for all to see.
Harsh Shah, co-founder of e-commerce portal Fynd, points out, "Athleisure as a category has started evolving a lot. A couple of years ago, there were not many brands in this segment, but now you see many new brands expanding their portfolios and offering this category to consumers. Even movie superstars like Hrithik Roshan and Shahid Kapoor have launched their own brands that revolve around sportswear/activewear/ outdoorwear. The demand from this category is continuously increasing and hence fresh designs get added to collections every other day." Incidentally, Shah's company directly sources products across various categories including clothing, footwear, jewellery and accessories, from the most prominent brands in the country.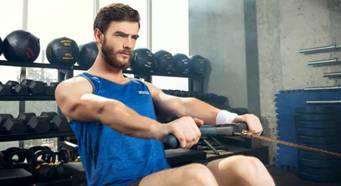 Changing lifestyles are a case in point, and that is what crosses Aditi Mirani's mind. Mirani, the brand head at Urban Yoga, remarks, "People no longer just wear anything to work out-people now have dedicated workout wardrobes. Colourful bottoms for women have gained a lot of popularity. Technology-driven fabrics too have started gaining importance as they add value to the garments. From dry-fit to aroma-scented to cooling fabrics are all gaining popularity. At Urban Yoga specifically, we have seen an increase in demand for cotton-based clothes. Our cotton range is more in demand than our polyester line." Urban Yoga comes from Future Lifestyle Fashion Ltd, and was founded in 2006. It has grown from a single store in Bengaluru into a successful multi-store chain across India.
If lifestyles have changed, that might be because mindsets have changed too. Herein, Parminder Dutt, head of marketing at sportswear brand Alcis, is thorough with his understanding. He explains, "Traditionally, India has never been a fitness-focused society and there was an extremely limited concept of preventive healthcare as a part of daily routine. But the consumer mindset has changed over the last several years. The Indian demographics reveal a young India where over 50 per cent of the population is below 35 years of age."
It is this segment, according to Dutt, which is driving the sportswear market. He continues: "This youth has been exposed to three major trends. First, the rapid growth in television households has driven interest and value in sports content. As a consequence, the concept of fitness has become ingrained, and more and more people are adopting sports at amateur and professional levels. The plethora of sports leagues that have mushroomed in India is a testament to this fact.
"Also, the plethora of magazines focusing on 'health' is a strong evidence for increasing awareness (about health and fitness) among this segment. The increasing incidence of lifestyle diseases among the urban population has made consumers more health and fitness conscious. Moreover, movie stars have a strong influence on the youth of India. Now that people realise that their 'perfect' looks were not inherited but were outcome of weeks of hard work with exercise and diet, they tend to emulate it as they aspire themselves after their favourite actors and actresses."
Riding big on this wave is the SSIPL Group, which has over two decades of experience in retailing international sports brands in the country. Its assistant vice-president for multi-brand businesses, Pooja Kalra Sood sums up the scenario, "Today, more and more people are taking to fitness. And this is not just the youth, but people in their 40s and 50s also are joining the fitness boom. The number of marathons being organised every year is increasing, and so is the participation at these marathons. "
<![if !vml]>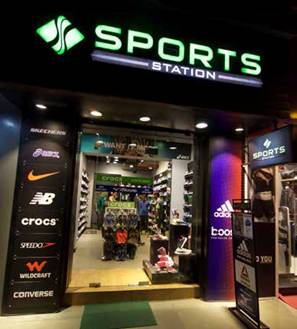 <![endif]>
And warming up with zumba exercises has become an integral part of any marathon. We see more and more cycling groups springing up, with participants taking on long adventurous rides on weekends. Not just participating, but also training for such events is becoming important, and is being powered by new devices and apps. Yoga, which was seen as something only the older people would indulge in, has also seen new variations like power yoga and hot yoga to appeal to a larger and younger segment. We see open gyms being set up in residential areas, and more and more people using them. Increasingly, one's fitness activity is creating one's social circles. Fitness is now a way of life, and is here to stay." Sood, incidentally, also manages SSIPL's Sports Station concept.
Sports Station endeavours to bring a plethora of international sports brands, offering an assortment of options under one roof. Its portfolio includes renowned sportswear brands like Nike, Asics, Adidas, Reebok, Puma, Skechers, Converse, Crocs, Salomon and Lotto, along with its in-house brand Mmojah. Sports Station also showcases specialty brands like Speedo and Wildcraft at its stores. The first Sports Station store was opened at Connaught Place, Delhi in December 2015.
A mix of socio-cultural factors
But just because the trends are there for all to see does not mean it is a free for all. After all, if you want to understand markets, you need to first understand people. You need to observe what product lines and product categories people buy, and you need to figure out why they do so.
That's what Shah hints at when he reiterates the fact that more than half the Indian population is under 35 years of age. He argues, "This is the largest representation of young population which we ever had. These young people are both health and fashion conscious. This makes them always wear the perfect outfit for the perfect occasion. You might remember a lot of ladies jogging in salwar suits earlier, but now everyone knows the jogging outfit and will buy the same if they have to jog. Apart from this, there is a lot of cultural freedom to people of this generation as well. The categories have expanded because there are a lot more outfits culturally acceptable to our generation. Categories like drop crotch shorts/ joggers, thumbhole tees, etc, wouldn't have been accepted a decade back, but now, people are okay adapting to them. This leaves room for a lot of innovation and adoption of new categories and hence you are seeing a growth in them." Mirani's understanding of buyers is similar. She says, "People are becoming increasingly conscious about their health-not only to feel good but also to look good. Investing in your body is now considered an important investment. Athleisure as a concept has been gaining popularity. Working out/doing yoga is now a fashionable activity, and importance on workout wardrobes is increasing. Popular brands like H&M, Zara, Forever 21 have also embraced this new athleisure category and have adapted to it with adding athleisure products to their ranges. Celebrities are often seen wearing athleisure clothes on a daily basis thus adding to the growing popularity of this category."
Dutt, on the other hand, narrows down the contributing socio-cultural factors to how people have been behaving: "The sportswear segment is witnessing a boom where the market is growing by 30 per cent year-on-year. There are certain global factors which are boosting demand for this sportswear growth: growing efforts to combat obesity among children; increase in number of older people who remain fit and healthy; greater willingness to pursue healthy and active lifestyles. And then there are certain factors prevalent in the Indian market boosting sportswear consumption: rise in participation rates of sports particularly by women; increase in demand for functional and stylish sports apparel; and, greater tendency towards relaxed dress codes at workplace."
Shah elaborates on the lifestyle factor: "It is not just that India is getting young, it is also more independent and open. Youngsters start earning at an age of 19-20 years and become independent. Moreover, the internet revolution has given these youngsters access to social media and e-commerce platforms. On social media platforms, they develop a need for such outfits (they see others trying these new and exciting looks) and then they go on to e-commerce sites to fulfill this need."
Mirani feels the need to add: "There is a large chunk of people who would rather invest in themselves than in material goods like watches and jewellery. The idea of spending on experiences and self-beneficial activities is driving more people to join gyms, try out new classes like zumba, pilates, hot yoga, aerial yoga, and this in turn results in people buying a lot more activewear."
The "women" factor keeps cropping up time and again, and Jennifer Kapasi, commercial director at Triumph International India Pvt Ltd, explains this succinctly, "Women in India today are part of the workforce even more than before and with this comes higher earning power and more isposable income. The pressures of work-life and a sedentary lifestyle that come with it have placed the spotlight on the need for an active lifestyle. Higher disposable incomes have allowed women to participate in a variety of fitness activities, each of which requires different sporting attire. Being brand conscious, they are not afraid to splurge on a branded sporting gear."
What people tend to buy
When a market booms, there would obviously be a mind-boggling array of products from diverse brands to choose from. Consumers are spoilt for choice, but certain trends here too hold sway.
For instance, at Urban Yoga, "Our cotton aroma scented t-shirts are our number 1 sellers. This is for two reasons. First, because of its affordable price point (₹699-799), and two, because of the aroma scents that the t-shirts give out. All our cotton bottoms are also doing really well because almost 95 per cent of the activewear market sells polyester-based clothes-so it is a refreshing change especially in a country like ours where it is hot during most times throughout the year."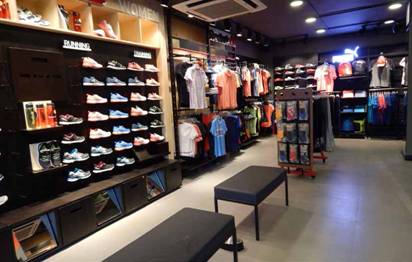 Chips in Sood, "It is little wonder that sportswear as a segment is growing at a tremendous pace. And because fitness has become a way of life, this momentum is expected to continue in the near future also. Alongside, with all the technical advancements and innovations, we see increasing acceptance of polyester in India. Polyester as a fabric has become more conducive to the Indian climate, with light weight, quick drying and anti-bacterial properties. Further, technological advancements are also making sportswear more affordable, appealing to a larger population base."
At Alcis, on the other hand "we have many innovative products wherein one of our main products is the Wonder Tee. This is the lightest running t-shirt weighing only 80 gm. It incorporates several technologies from moisture management, anti-microbial, anti-static, enhanced wicking, and is made from recyclable materials. Our performance wear is a runaway hit as it incorporates key technologies and is affordably priced," says Dutt. Founded in 2016, Alcis offers fitness gear for men and women, and its portfolio is spread across running, training, yoga, football and tennis.
<![if !vml]>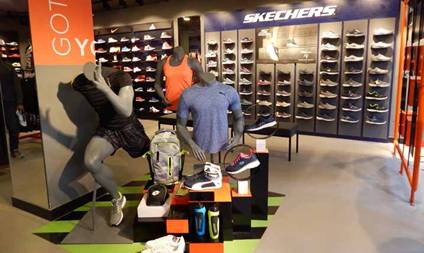 <![endif]>Among those who have been running for a while is software professional Ravi Mondreti, and he has seen the changes happen right in front of his eyes. Mondreti observes, "The apparel trends for the last few years have changed drastically, and for good.
The changes are due to manifold reasons: the changing scenario in terms of runners' profiles, high disposable incomes and also the fitness awareness across the board. Since the entry barrier is low for running, it has flourished exponentially among middle-age groups (who are well-travelled) and followed by twenty somethings."
He presents a first-hand account. "My own experience is based on my observations. I am a fashion-conscious runner in the sense I ensure I am reasonably coordinated in my apparel and footwear combinations every time I go out for a run or events." Mondreti, a former director with Dell, spends a good amount of money on the latest running apparel "apart from being a sucker for event t-shirts. Of course, I limit myself to the mid-end range as I plump for value for money products."
Shubho Sengupta, a former advertising professional who launched a health startup recently, has been observing changes in product-lines. He believes those are now lighter, faster drying, and more suited to Indian conditions. "Fifteen years back it was copy-paste foreign stuff; no longer." And people are buying more sportswear apparel not only because they have more money at hand, but also because more choices are available. "But primarily, running has become more accessible-every week there's a new event somewhere. And 'marathons' can be 2k also, these days."
Sengupta is comfortable with what "I used to wear 15 years back," and is now venturing into a sportswear startup himself. His reason is this: "Sportswear is niche in India, but a strong niche; especially among 30-plus women," which would be his primary audience. His StudioActiv plans to target mature urban Indian women "who seek a mix of functionality and style.
We believe there is a sizeable market for Indian women who do not buy Western ideals/definitions of perfect bodies."
Mondreti elaborates on the changes he has observed: "The trends have moved from monochrome polyester apparel to highly technical and fashion forward designs. Since most marathoners spend at least 7-15 hours on a weekly basis on roads training in groups, it makes sense to invest in more fashionable and technical apparel to look good and feel comfortable. The other big factor is the choice and affordability. Earlier, only big brands used to carry athleisure labels. But now this segment has been democratised by catering to all segments of runners in terms of pricing and choice. A case in point are Decathlon and Performax. While Nike and Adidas serve high and middle-end clientele, those two brands cater to the lower and mid-end clienteles. Moreover, this fashion trend does not just end up on the roads but also in other group or living settings. The fabrics have changed drastically to make them more comfortable and fashionable to wear for other occasions."
To this end, Triumph has been introducing higher fashion quotients in line with global trends. Says Kapasi, "Our Triaction range of sports bras has been experiencing positive growth over the past year. This collection features different styles specially engineered for different types of workouts pending on the intensity levels. The category has padded and non-padded styles for various levels of support. We launched our new Triaction sports bra range last year that featured non-wired sports bras with removable pads that provide support, control and a comfortable fit during exercise. The racer-back design with moisture absorbent mesh fabric at the back provides ease of movement and a dry feel to the wearer and is perfect for medium intensity activities."
The demand for quality cuts across the board, and tapping into this trend is the Woolmark brand. Says Arti Gudal, country head of the Woolmark Company. "Woolmark sees the potential (of the sportswear/activewear/outdoor market) and has identified it as a lucrative segment." Besides continually promoting merino wool for next-to-skin apparel, the Woolmark Company has been focusing considerably on wool outerwear. The fibre that Woolmark certifies also blends into the sportswear segment with its own inherent properties like absorption and evaporation of sweat.
Woolmark would be focusing on sportswear globally for the next three years or so, and the Indian scenario fits well into this strategy, according to Gudal. Woolmark has already tied up with Zeven, a high-profile sportswear brand launched in February 2016 by former Nike country head Hemchandra Javeri and tennis star Mahesh Bhupathi. Gudal, meanwhile, foresees India realising its potential around 2020, and argues that the increasing participation of women in marathons and yoga has been a key factor in the sportswear apparel boom. Since Woolmark does not have its own products, it runs and supports campaigns, "right now we are promoting a lot of yogawear and outdoorwear."
It will still boom more
The IPL and cricket aside, these are early days yet for most categories and leagues, and the numbers are just beginning to be worked out. If one were to borrow from American economist Walt Whitman Rostow's theory of the five stages of economic growth, the Indian sportswear market is just taking off now. The next stages of drive to maturity and the age of high consumption will come later. That's also what SSIPL's Sood concurs, "The boom in the sportswear segment is here to stay in the near future, following which it will stabilise at a high base."