Tapes are as important as the zippers as they act as a support for the latter.
There are different kinds of zipper tapes based on different specifications such as sizes, colours, patterns and techniques among others. Identifying and understanding the need will help in choosing the zipper tapes to be used, such as cotton, polyester and vinyl among others.
We will discuss the classification of tapes in alignment with the requirement of zippers today, including metal, plastic, nylon and invisible varieties.
Metal zippers are one of the oldest zipper kinds. Plastic zippers also known as delrin zippers are strong and light in weight. Nylon zippers are very common and most popular zippers and are heat resistant and rustproof. Invisible zippers are good to use and they are also concealed in nature, whose teeth are hidden behind the tape.
There are various tapes available in the market for metal zippers such as polyester fibre tapes, satin tapes, mixed-colour tapes that use coloured threads and imitation cotton tapes which are a combination of polyester and cotton.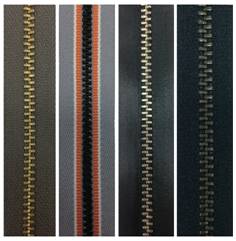 polyester fibre/mixed-colour /satin/imitation cotton tapes
Similarly, polyester fibre tapes and mixed-colour tapes can be coupled with nylon zippers. For invisible zippers, both normal and lace tapes work. However, regular invisible zippers are usually coupled with lace tapes which are lighter in weight.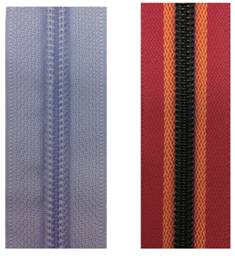 polyester fibre & mixed-colour tape
For plastic zippers, one can use polyester fibre tapes and mixed-colour tapes, which are made up of coloured threads.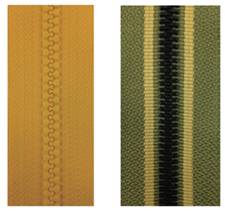 polyester fibre & mixed-colour tape
End Words
Tape is one of the important elements of the zippers. Nowadays, we can offer custom zippers with various tapes as per the customer's demand. Contact us for more info.
Reference
SBS zipper