Cotton, by and large, is the fibre that the textiles and apparel industry is made of. Even as a substantial chunk of the industry has migrated to other natural and man-made fibres, cotton still remains its soul. Subir Ghosh looks at some trends that may decide cotton's future.
There are few industries that are under pressure both from within and outside to pull up its socks as the textiles-apparel-fashion industry. And there are few agricultural crops/ products that have so much of an overarching bearing on countless industries down a long winding supply chain as cotton; and in this case, it would be the same textiles-apparel fashion industry.
There have been enough damning reports- some contentious, others not-about the way cotton is cultivated and the adverse effects the processes and policies have on cotton farmers in a country under acute climate-induced pressures. At the same time-perhaps a bit slow in reacting-there has been a number of industry initiatives that are seeking a sustainable future for cotton. Few would disagree that the cotton sector in India is under stress, and fewer still would disagree that whether the crisis aggravates or not would depend on whether the mitigation measures take place at a faster pace than at which the climate-driven crisis is accentuating a policy failure.
Recent events, initiatives and movements the world over clearly indicate that certain trends are going to steer industry in the days to come: the cotton industry has no other alternative but to turn and subsequently remain sustainable, and sourcing of cotton will necessarily have to be ethical.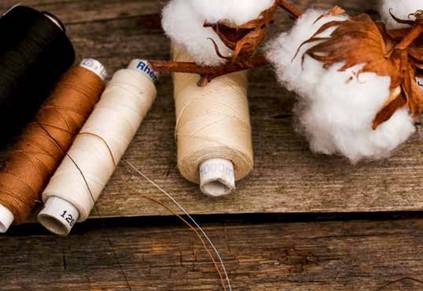 A 2015 briefing of the Innovation Forum for Cotton Connect, Sustainable and ethical cotton sourcing: How to get it right, and make it pay for your business, had said so in as many words, "Experience from other sectors suggests that the business proposition will be driven by two imperatives: firstly, the need for a sustainable supply of raw materials to make the garments and products, and, secondly, demand for ethically sourced clothing from retailers and their consumers."
Cotton, of course, has been grown, woven and worn over thousands of years, and ethical concerns are not new. In modern history, economist Adam Smith and thinker Edmund Burke took the East India Company to task over the way it was building wealth from Indian cotton. The British anti-slavery movement too had a cotton link with the United States. In 1845, the Ladies' Free-Grown Cotton Movement published a leaflet that listed the names of "manufacturers and wholesale and retail drapers" who sold free-grown cotton goods. It was probably the first drive recorded in modern history that exhorted consumers to think beyond the clothes they wore. The #whomademyclothes campaign of today, in that sense, is an old campaign for a new age consumer awareness.