The textiles and apparel industry is one of the most dynamic; it is also reckoned to be one of the slowest in adapting itself to emerging technologies, especially ones with a digital angle. Subir Ghosh looks at some aspects of digitalisation that is bound to disrupt the fashion way of things.
About a year and a half back, the showcasing of an innovation at the Shanghai Fashion Week took the world by storm. The surprise and awe with which the technology was received both there at the event as well as later in the fashion media was evident in one aspect: that the fashion world had not seen it coming. The tech world, on the other hand, had only been waiting for it to finally happen.
Independent label Babyghost was showcasing its 2017 Spring and Summer collection at Shanghai in April 2016, by partnering with Shanghai-based Blockchainas- a-Service (BaaS) company, BitSE, and its VeChain project. Yet it was not the glitzy display that had everyone taken in, but the mere understanding that the world of fashion was changing too fast to keep track of. Some things would change before you know it, and some innovations can knock the wind out of your sails. But that is exactly what happens when the digital world begins to drive fashion-real fast, with the new catchphrase to know being FashTech.
The possibilities of how blockchain is going to-no, not 'may' anymore-change the textiles and apparel industry has since dominated discussions at fashion events. But it is not the only technological development that is being talked about; there's omnichannel, data intelligence, social analytics, product lifecycle management, logistics, printing, and more. Those can all be summed up in one word: digitalisation, or digitisation as some would say.
Increasingly, it is digital technology that is driving the fashion industry, and FashTech is what it is.
Block it at your own peril
The heavily-attended Babyghost-VeChain show at Shanghai told stories: those of the 20 models with the 20 new looks. The audience could scan the chip that was embedded in each clothing and immediately receive an interactive memory of who had originally modelled the garment. The name of the technology was not new; it was blockchain, the same futuristic technology behind the Bitcoin and Ethereum innovations that has kept the financial world on its toes.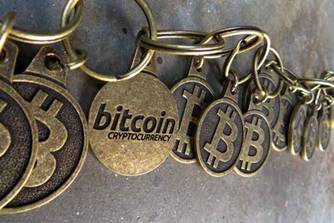 Bitcoin Magazine, which tracks developments in its own sector, cut through the jargon, and explained: "The result of this union (between the two setups in question) is called FashTech, where a clothing collection can be verified on the blockchain through near field communications (NFC)-which allows devices to communicate with one another when brought into close proximity-or by scanning the QR code on the label. A person's phone communicates with the small VeChain chip embedded inside the clothing or accessory, which then tells its 'story' to the consumer."
But what did this technology do? "The chip holds a unique public and private key pair. The public key is also stored in the blockchain and can be verified by the VeChain app. The app then verifies the public key with the VeChain servers to determine if the public key is genuine. As a result, product safety and quality assurance are maintained, helping to drive customer satisfaction." BitSE's cutting edge VeChain innovation is essentially a cloud product management solution integrated with block chain technology that puts unique IDs on the blockchain and can verify if an item is genuine or not. "It focuses on four areas: anti-counterfeiting, supply chain management, asset management, and client experiences, each of which can be used independently or synergistically." It seemed to be, and rightly so, a technology that could sort out innumerable issues. After all, the industry had been grappling with many.
Till this point, since 2008 in fact, this technology was used only in the banking sector since transactions could be traced up and down a chain. The outcome, that was earlier only the digital currency called Bitcoin, has now developed into blockchain. The idea remains the same: a decentralised digital property that is traceable.
Any brand that has been driven to its wit's end trying to figure out how to tackle counterfeiting has reason to cheer. Customers can now easily tell if a garment is genuine or fake. A microchip embedded in the garment can easily affirm not only whether it is genuine or fake, but also say whether it has been stolen, where it was manufactured- in short, its entire life history.
Those worried about intellectual property issues would be thrilled; but then so would be all those concerned about the opaqueness of supply chains. A chip can tell who made the product, the conditions they worked in, and how much they were paid. As and when this technology becomes all-pervasive, the allegations and counter-arguments over disasters like Rana Plaza would be history. Not only would sweatshop operators land up in the dock, manufacturers too now need to come clean, for not only the fabric's composition can be ascertained, where the cotton was grown, which polyester compounds are used, what chemicals have been used for bleaching would also be known to a customer. That's transparency as it has never been known.
Brands would of course feel elated-they can now tackle counterfeiting at a different level, and build up customer loyalty, besides speeding up the supply chain. Crackdowns by law enforcement agencies would be easier too. Pressure groups have reason to feel upbeat as well-cleaning up the fashion supply chain, both in terms of environmental and social impacts just became easier.
Blockchain, few would even dare to disagree, is all set to become the disruptive technology of the days to come. But how far it will go in becoming an all encompassing reality would depend on far too many other factors, including political. In a globalised world where a supply chain cuts through countries-sometimes back and forth-intergovernmental agreements may be the deciding factor.
A demanding supply chain
In September, global management consulting firm McKinsey & Company released a survey report that served a cautionary reminder: that digitisation will end in disappointment if it is not integrated into a broader transformation to a customer centric operating model. The report, Digitization: The next stop for the apparel sourcing caravan, made another point amply clear-as did a subsequent blog post on the company's website by four of the five authors of the study-that digitisation must not be seen as an end in itself; it is a means to an end.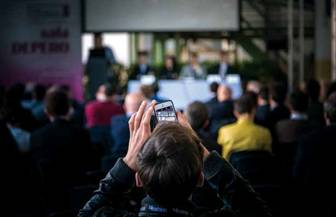 Achim Berg, Saskia Hedrich, Tim Lange, and Karl-Hendrik Magnus wrote about the findings: "Rather, it is a powerful enabler of progress in all the main drivers of future success in apparel sourcing-including the continued optimisation of sourcing-country strategy, strategic supplier partnerships, better environmental and labour compliance, and a doubling down on end-to-end efficiency. Apparel players have a major transformation ahead of them, spanning all these elements. Effective digitisation will help them deliver that transformation faster and with much greater impact."
The report was a word for circumspection and a bit constrained-it looked at only the sourcing aspect of the apparel business, and went by the assumption that sourcing is only one link in that chain. A more explorative report, that was more of a white paper than a study of the current state of affairs in the industry, was one by Fung Global Retail & Technology (FGRT). Deep Dive: An Overview of the Digitalization of the Apparel Supply Chain examined the stages of the apparel supply chain--design, manufacturing, distribution and sales-and illustrated how digital technology can be applied to each stage. The application of digital technologies, the report underlined, has the potential to reduce the time it takes to move an item through the supply chain by 48 per cent, according to industry experts at sourcing giant Li & Fung, a sister company of FGRT.
The FGRT document was not earth-shaking by any yardstick in so far as making revelations, since it was pre-occupied with outlining areas wherein companies in the fashion industry can streamline the digitisation process, and thereby score and subsequently build on efficiency. But it did serve an important task: that linking the disparate digitalisations that do take place in companies, but more through the form of silos. The point is about integrating all processes, and doing it seamlessly.
Individual stakeholders and different links in the supply chain offer different perspectives. In the last week of October, logistics giant DHL, the Council of Fashion Designers of America Inc and Accenture released the findings of a joint study that outlined challenges and made recommendations for successful supply chains in the fashion business. The Human-Centered Supply Chain highlighted that, in an increasingly digital world, humans will continue to play a critical role in the supply chain supporting the fashion industry.
The study identified four key areas in which digitalisation has created challenges and opportunities for designers. The first, 'process ownership', involves defining both clear and flexible processes that extend from purchase, through production to delivery. The second, 'relationship building', becomes crucial since cooperation and sharing of expertise and structures have become increasingly important to sustainable supply chains. The third, 'brand operations', is key in the establishment of an unambiguous brand when it comes to working efficiently and presenting a consistent image to customers and suppliers. The last, 'actionable information', would be a constant flow of information between deliverers, designers and customers further optimising processes and products and responding to customer demands.
Digitalisation is fine, but without the right human interventions it would remain only a watchword.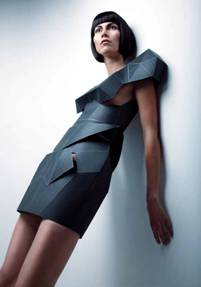 Real data, artificial implementation
Yes, it is all about digitalisation. But then, digitalisation of what? The answer would be data, of course. If digitalisation is the way of moving forward, then it is data that constitutes the blocks. The logic there comes a full circle when one factors in the blockchain technology mentioned earlier.
The relation between data and fashion is not new. Economist Geroge Taylor had in 1926 linked the rise of skirt hemlines with that of stocks, and Leonard Lauder, chairman emeritus of Estee Lauder Companies Inc, had contended that lipstick sales increased during a downturn. And, the fashion business has survived on understanding trends, and making predictions based on perceived trends. Nevertheless, most of the fashion forecasting, or trendcasting as many deem it so, has usually made a judicious mix of empirical observations with selective macro-economic data. Retail giants like Inditex and H&M have grown bigger with time-and consolidated themselves in the bargain-by making use of data, as real-time as they could have been generated.
Still, the relationship between fashion and related data is in their early days. The business of forecasting which acquired a professional dimension in Paris during the 1960s has become more democratised now, and certainly more of it is in the public domain. Internet monolith Google now has a hyperactive Trendspotting division, which releases a regular Fashion Trends Report based on the firm's database of search data. Those are, however, far too rudimentary as things stand for the fashion industry to base its strategies and plans on. Predictive models cannot be made on vague assumptions, and algorithms are still being developed on forecasting trends. The future will depend on who has the data, how that data is processed and what sense is made of it.
Yes, that's only at the overall industry level. At the retail stage, brands and chains are already making use of big data and artificial intelligence. San Francisco-based Stitch Fix, which processes data from clients' preferences and falls back on the expertise of in-house stylists, has made waves for the manner in which it married data with fashion. It encourages shoppers to try clothes on through a subscription service, buy whatever they like, and then return the rest free of charge. There was no need to go to a store. The data crunching has worked, and the pilot project has been a success.
Elsewhere, Vue.ai is already selling technology that analyses pieces of clothing and automatically generates an image of the garment on a person of any size, shape, or wearing any kind of shoes. It is now running after retailers, imploring them to do away with photo shoots. The company's website summarises: "Using its proprietary image and video recognition technologies, Vue.ai's product suite changes the way stores and brands build personalised experiences for their customers online and in-store; it redefines the way marketers instantly gratify, acquire and grow their customer base across multiple social channels; and automates key warehouse and factory floor workflows involving product tagging, photo shoots, catalogue management and more." Data, once again, is key.
But artificial intelligence is a dud without human intervention-US clothing firm Solid Gold Bomb learnt it the hard way. It used an algorithm that combined words pulled from a few lists to generate thousands of phrases that were automatically uploaded to the manufacturer's computers, and then overlaid on t-shirts to produce images that were then displayed on Amazon. Once someone placed an order for a t-shirt on Amazon, the manufacturer's computers would be notified, and the garment would then be printed, packaged, and shipped out. That sounded quite hi-tech and cool.
What eventually happened in March 2013 was simply not cool-most of the t-shirts that came out of the automated process advocated violence against women. From 'Keep Calm and Rape a Lot'to 'Keep Calm and Hit Her', the phrases on the t-shirts spelt doom for the brand. It blamed the disaster on a "computer-scripted process," stopped sales, and deactivated its social media accounts. The bright idea of parodying the 'Keep Calm And Carry On' meme turned out to be a catastrophe. There were lessons for the company, and for everyone else wanting to play around with artificial intelligence. Tay, an artificial intelligence chatterbot released by Microsoft Corporation via Twitter in March 2016, met with the same fate, and for the same reason. It had started releasing racist and sexually-charged messages in response to other Twitter users. It was shut down within 16 hours of social media operation. The bottomline is simple: data needs to be controlled; data cannot be allowed to take over.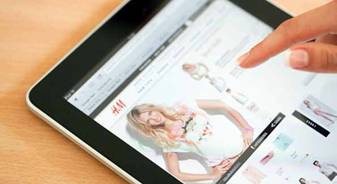 Some are already in
Digital is not new, and technology is not something new-fangled either. Some disruptions have already happened, and some-as indicated earlier in this write-up-are bound to happen. Still other changes have happened; but most of those have been enablers rather than disruptors. Technology-driven elements like e-commerce sales, social media marketing and digital textile printing, etc, are now part of the fashion ecosystem. The use of digital in product lifecycle management (PLM) and enterprise resource management (ERP) are so last decade. Those have long been in, and are now well-established practices.In that sense, digital has been there for a while now.
How soon and in what way brands respond to emerging trends is what will decide the future. The earlier wave from the initial years of this century had seen brands lacking in initiative. Not that much has changed. A study a few years back by SAP had found that banks were the quickest to take to new technologies, and the fashion sector was among the slackest to get the whiff of things.
Among leading brands that were thought to be slow in reacting was Burberry. But in 2006, Burberry's then chief executive Angela Ahrendts and chief creative officer Christopher Bailey decided to make the brand the first fully digital luxury company. The company, under the leadership and following the vision of Ahrendts, went the whole hog-from leveraging social media to upgrading its mobile platform. Digital technology soon became central to the brand's very existence. In nine years, it emerged on top of the Fashion Digital Report rankings published by digital think-tank L2.
Burberry was a leader in its own right, but was perceived to be slow in adopting technology. Its policy shift was noted all around, prompting even the Economist to comment on what the brand was doing: "Garments are fitted with interactive screens and RFID (radio frequency identification) tags, which mean that customers can flash clothes in front of interactive screens to see how a handbag detail or raincoat lining is made. More potential buyers are browsing online, then coming into the stores to make their purchase, so it makes sense for the two platforms to have the same stock organised in the same way (an organisational feat that has defeated many retailers)."
Luxury brands, of course, had much to be wary about. As an Associated Press report in February 2016 noted, "The digital revolution is difficult for the luxury world, which has been wary of courting a broader audience for fear of losing the mystique that fashion houses market along with their garments. The efforts to change the fashion show [London Fashion Week] aren't an attempt to undercut mid-range brands like Zara, but a reflection of the luxury houses' desire to emulate the ability of such brands to deliver-fast-on what their customers want."
Today, all brands (not just the luxury labels) market through online channels, use social media to the hilt, and use digital to print. Yes, the extent and intensity vary from one brand to another.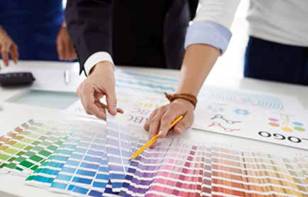 The question of control
In January 2000 came a shocker for the media ecosphere with internet service provider AOL (originally known as America Online) buying media and entertainment conglomerate Time Warner for $164 billion. The development was widely described as a click company buying a brick company, and the word was that internet companies were here to rule the world. Then, the dotcom bubble burst, and the Time-AOL merger was a disaster and did not play out as being thought to. The first few years of this millennium brought along blogs, and some years later social media.
The news media establishment was the first to be disrupted-some might even argue, destroyed-by the internet. Media executives were far too slow to catch on to the internet, leave alone foresee what it could do to news media. Journalists were slower still. It is not a question of whether the disruption has been good or bad, but the result is there for all to see. Credibility of journalists took a beating with transparency setting in through blogs and social media, and the story-telling art of journalists took ages to conform to the digital world. Today, it is a post-truth environment, particularly with fake news and dubious opinions holding sway.
Those who understand and are conversant with what should be news, no longer run news organisations. Technology and technological compulsions and logistics now decide what should be news, irrespective of whether it is right or wrong. News is no longer news; it is content.
Therein lie lessons for the fashion world too. All changes, innovations and inventions today are coming from the information technology world, and technology companies are increasingly driving the agenda of the fashion industry. It would be fascinating to see how things play out. One can see this from any prism one wishes to: for this could be a convergence of fashion and technology; or it can be a battle between fashion and technology to decide who wears what in the future. Give or tech, the world is surely going to change. Fast.