The global testing, inspection and certification (TIC) market will well cross the $100 billion mark in another five years. The importance of TIC in the textiles-apparel context is paramount. Subir Ghosh looks at growing demand for TIC in the Indian market.
Many segments of the textiles and apparel industry are not as dynamic or happening as certain others. Also, many sectors remain under the radar, far away from public gaze, simply because of the back-end nature of their work. The testing, inspection and certification (TIC) niche is one such segment that has been increasingly gaining significance in a very trying and demanding world. The demand for quality, and therefore standards and benchmarks, are increasingly becoming strident and fundamental in trade and retail. Many would contend that the increase, though palpable, is not yet enough to turn the industry on its head; that there's still a long way to go. Others might disagree on that count, but all would still concur that TIC companies now figure more in news.
For instance, TUV Rheinland (India), a subsidiary of TUV Rheinland Group of Germany, recently caused a flutter after it signed a memorandum of understanding (MoU) with the Export Promotion Council for Handicrafts (EPCH) wherein the two organisations agreed to work together in building capacity and capability in the Indian handicrafts sector. The announcement was made at the Textiles India 2017 at Gandhinagar earlier this summer. In 2014, TUV Rheinland had announced that it would invest at least ₹100 crore in the following three years in India; and not without reason: India is an attractive and important market. In the month of July, India's leading lifestyle and fashion conglomerate Arvind Limited signed an MoU with the Khadi and Village Industries Commission (KVIC) to certify khadi denim and khadi products made by Arvind.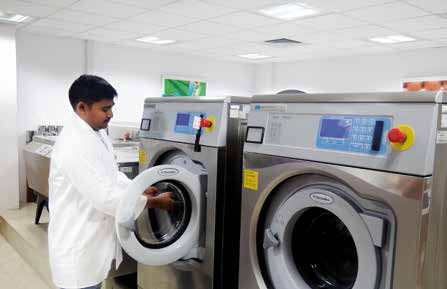 In a globalised world, and for an industry that is arguably more globalised than many others, textiles and apparel in India have become a focal point of many TIC companies. Almost all major multinational TIC firms have been operating out of India for a while. Globally, it is big business. According to industry reports, the global market for TIC is expected to grow at a compound annual growth rate (CAGR) of around 5 per cent during the period 2016-2022 and is expected to grow to a market size of $115 billion by 2022. This, of course, includes the textiles-apparel segment.
All this can also be seen in the light of the Safety Gauge 2017 report released by Munich headquartered TUV SUD in May this year. The study found that India has the highest proportion of people who are worried about the safety of consumer goods, especially children's products and food items. Among the world's top four consumer markets, including the United States, China and Germany, it is in India that consumers have suffered the highest number of product safety incidents in the last five years, with allergic reactions being the top issue, followed by cuts from sharp edges and food poisoning. Children's products have a textile component, apart from toys. But broadly, it should be a cause of worry for companies in the textiles and apparel industry. Right now, the concern is primarily about toys and food; it is only a matter of time when it spills over to garments.
This again is something to be noted. The TIC factor as of now dominates the export front, and it is only a small bunch of retail houses at home that are concerned with TIC compliance.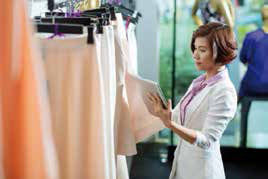 Few and far between
Yet, on the face of it, it appears as though there are still very few TIC companies operating in the Indian theatre. But is it really so? Sumit Gupta, representative in India and Bangladesh and also deputy director (standards development & quality assurance) with the Global Organic Textile Standard (GOTS), offers an explanation. Gupta points out, "TIC is more relevant to exporters; that too for the shipments mainly for the United States (US) / United Kingdom (UK). Considering these limiting factors and then comparing to our market share, I think we have a fair number of TIC companies. For example, for GOTS, there are eight certification bodies (CBs) active in India.
"Similarly, for other textile certifications, there are several certification bodies working for the same certificate in the country. For textile testing, there are homegrown as well as multinational testing laboratories, and the same is the case for inspection services as well. The nature of business is such that there should be limited players in this sector. That's because, if the competition becomes too stiff due to too many players in this sector, there would be higher chances of unfair trade practices, eventually leading to credibility issues. If the domestic sellers also start seriously using these services, then this business has scope to double its presence."
Sonal Saggi, director, RSJ Inspection Services Pvt Ltd, sees things from a different angle. He says, "The TIC business gestation period is high, and it has many entry barriers. It is essentially for people who are interested in being around in the long term, as building trust in a B2B process takes its own time. This business requires serving large number of clients in multiple countries to have reasonable volume, and also requires high expertise considering the risks involved. So, many potential business persons prefer going in for exports or trading or buying agency business than being in TIC where reasonable efforts produce (relatively more) fruitful results compared to a TIC company."
Charan Singh, vice-president and regional director for Softlines (India, Middle East and Africa) at TUV Rheinland (India), agrees that there are few TIC companies in India which have the competency to provide all testing requirements under one roof. "Today, manufacturers need varied tests to be performed on their products to adhere to the testing standards abroad. For an instance, if a manufacturer needs to sell his product in the US and European markets, then the products have to comply with the Consumer Product Safety Commission (CPSA) or the European regulation for textiles. Testing agencies like us educate customers on the safety policies abroad and certify their products based on the international standards. Complexity in regulations in different countries, infrastructure costs for testing facilities, accreditation for laboratories are some of the reasons because of which we have a limited number of players in this niche industry.
"Most of the textile exporters are medium or small-scale enterprises that cannot venture into having in-house TIC units as it entails huge investments for procuring textile testing equipment as well as meeting the accreditation requirements. They would rather send their samples for testing to us, than try to replicate the same facility in-house. We, at TUV Rheinland are well equipped to perform a range of testing on textile products. We are an accredited testing lab and can inspect and certify textiles for harmful substance content and any physical, qualitative characteristics."
To outsource or not
Traditionally, many apparel companies had been doing their own testing, but now there is a perceptible shift from in-house TIC units to outsourcing the job to more professional, full-fledged TIC companies. Saggi says this has already started to happen with big companies and new age entrepreneurs who have a bigger vision to expand. Gupta, however, believes that both formats would continue to co-exist. He contends, "Quality conscious manufacturers shall always have an in-house lab, which is hard to replace. Having said that, the need for qualified third party laboratories is ever increasing for uniformity of quality standards and ease of comparison within different suppliers. With newer requirements coming up with revision of old standards (like GOTS Version 5.0 released March 2017) or with new requirements (Chemical Gateway from ZDHC), the products have to be independently evaluated by qualified expert laboratories/ inspectors."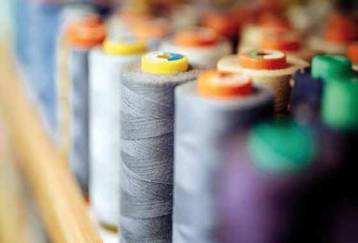 The assessment of Sarbajeet Mukherjee, general manager (South Asia, consumer and retail services), UL is not radically different from that of Saggi or Gupta. Mukherjee in fact goes on to expand, "The context is actually the reverse in India. There are several third party TIC companies that are operating in the country-however, the demand drivers from the domestic textiles market are largely missing. This is mainly because of the lack of regulatory mechanisms to ensure quality and safety of the end-products. While India has banned certain harmful chemicals, enforcement in this regard is low. The regulatory priority is more geared toward environmental conditions like control of chemical effluents into water bodies, and employment conditions like prevention of child labour. The main demand for TIC services in India for the textiles sector comes from foreign brand owners that are sourcing from or manufacturing textiles in India. Global players, bound by strict regulations in their home countries, enlist third party TIC companies to ensure greater market access."
He continues, "In the absence of any mandatory quality and safety requirements for the domestic market, Indian brands rely on their own in-house TIC units to build credibility. Without any regulatory pressure, the situation is not bound to change. However, it is important to note that India, being one of the most prominent textile producers in the world, must devise a robust standards ecosystem for finished goods. Third party players, who come with global expertise, can help the government in certifying products for safety and quality."
Of Indian realities
There crops up the obvious question of customised solutions that are needed for the Indian textiles and apparel industry. How much of this is needed, or even feasible? Especially given the fact that the there is not much of a pressing need for standards domestically.
Gupta speaks in that very vein, "Given the fact that these services are used mainly by Indian suppliers of international buyers, I actually don't see much scope for customisation here. The reason is that these buyers have to maintain uniform global standards for legal or brand protection purposes. If you rather suggest a particular aspect, I would be glad to discuss that further."
Mukherjee wants things to happen in India, "Considering that the Indian textiles sector is currently not bound by regulations, the first important step would be to introduce global standards to create a level-playing field, where basic minimum requirements of quality and safety are met. Being huge in scope and largely unorganised-the textiles and apparel industry, enforcing customised requirements for them would be a daunting task. Further, as the industry is rather old and well established, it may not be very flexible to adapt to regulatory requirements. Though we have standards to oversee the industry, they are not mandated to serve as guidelines. The need of the hour is to begin implementing and enforcing important safety requirements-for instance, there should be zero tolerance toward banned chemicals making their way into the domestic market, either through local production or exports. Like in other industries, harmonising Indian standards with global norms will enable the Indian industry to improve competitiveness."


But, according to Singh, there are many big retailers in India who are already going in for performance testing of products, though the demand for chemical testing has not yet caught on in the Indian domestic market. Big retailers, who in any case import big time, are already ahead of others in this aspect by virtue of the very nature of their business.
Singh makes a case: "Emphasis on quality is one of the most important aspects that a buyer seeks while purchasing a product from any country. In terms of quality, India is amongst the top quality suppliers of yarn and home textiles. However, the quality aspect is followed only when the products are exported out of India. Textile norms in India are prevalent, but none of these are mandatory for suppliers and manufacturers doing business within India."
And then, he underlines, "The government should take strict steps to frame a mandatory policy for textile products within India. In countries like the US and Europe, consumers are very much aware of the quality and safety marks to look out for, when buying apparels whereas in India, our consumers have not reached that level. The government should take initiatives to include testing agencies like us, while framing policies for the textiles sector. Apart from the quality aspect, the Indian textiles industry needs to raise the performance of machinery, process and skill training of the manpower."
While most of the benchmarks are indeed for export houses catering to foreign buyers, there is obviously a yawning policy vacuum on the domestic front.
Gupta has this scenario to offer: "The government has to start looking at private standards as enablers and not as barriers. Indian products that meet global standards get better market access and fetch premium as well. There is an official scheme of the Central government and there are some others of state governments that offer reimbursement of certification costs, but they are too primitive and cover only ISO 9000 kind of certifications. These support schemes must officially include private standard certifications, also via government resolutions or appropriate mechanisms." But when, if at all, this might happen, is so far anybody's wild guess.
Saggi talks about the Quality Council of India (QCI) actively proposing to the government of India to regulate the TIC industry in order to build confidence through accreditations and "to pre-empt sham companies giving poor/incompetent services in the market."
On the other hand, Singh raises the subject of safety. If awareness is created about end-products, then that will also bring end-users into the ambit about, for example, "the use of harmful chemicals in garments." This can lead to a regime where "it will become important for retailers too to be held accountable towards ensuring that whatever products they are selling in the market are safe."
Trends to look out for
The very nature of standards is such that those either keep going up over time, or at least become more refined as the industry concerned matures over time and end-consumers become more aware.
The one trend to watch out for, according to Gupta is that of "taking ownership of acts of your suppliers." He elaborates: "Be it the Modern Slavery Act, UK or Chemical Gateway or Consumer Product Safety Improvement Act (CPSIA) or GOTS Version 5.0; these all ask for higher traceability and evaluating not only your own activities, but also those of your suppliers. The sellers cannot blame the suppliers to wash off their hands, and would in fact have to take ownership for the products they are selling, including the working conditions at their facilities and their suppliers' facilities."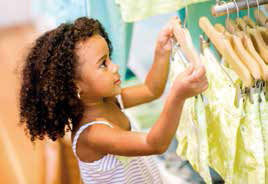 Another possible trend crosses Mukherjee's mind, one that strikes at the very roots of the textiles and apparel industry. He says, "Perhaps the most remarkable trend in the TIC space globally is that quality and safety requirements are implemented at the sourcing stage itself, and then are monitored through the value chain. Major foreign brands have transitioned to tracking their compliance to quality and safety standards on a digital platform provided by their third party certification agencies. This enables them to effectively manage their operations and monitor their vendors so that the brand is not negatively affected on account of non-compliance."
Singh steps back a bit, and opts for the bigger picture as he stresses on the buzzword: sustainability. He speaks not about the role of sustainability in TIC, but the other way around. It is all fine to test something that has already been produced, and quite another to ensure that the entire process is standard-adherent; in other words, sustainable. That's something many brands would like to note.
But in terms of narrowing down, he says, "On the global front, I would focus on Zero Discharge of Hazardous Chemicals (ZDHC) which has now become an important topic for environmentalists around the world. Issues related to textile wastewater pollution, chemical management and natural resource conservation including energy and water use are addressed under ZDHC.
"Leading apparel brands have joined with suppliers to eliminate all toxic, persistent, and hormone-disrupting chemicals from their products and production processes. Top brands and retailers are working together to achieve a ZDHC in the textiles and footwear supply chain by the year 2020. It demonstrates social responsibility as well as corporate citizenship by introducing sound management of chemicals throughout the supply chain."
According to Saggi, the Zero Defect Zero Effect (ZED) rating scheme is the one to watch out for in India as the Indian government has aggressive plans of certifying large number of MSMEs (micro, small and medium enterprises) over a short span of time. "RSJ Inspection is an accredited rating agency for the ZED rating scheme. Moreover, product certification schemes are going to become popular. RSJ Inspection just launched a 'QualSure' Certification scheme for textile/apparel products."