Right packaging plays a critical role in customer service. Even if it is the courier company's fault, your business could still be at the heart of the attack. Damien Troy offers tips for proper packaging and efficient shipping of clothing items.
"Packing and sending the fine garments you sell can be a stressful process. You can meticulously package your items, only to hear that they arrive damaged, opened or not at all, and if this all sounds familiar to your textile business, you may be wondering why. While clothing packages getting damaged or lost in the post isn't unheard of, there are steps you can follow to ensure the safe arrival of your clothing item goods, and you can find the best inexpensive clothing shipment available for your textile business needs. Take into consideration our top tips for packaging and sending your clothing shipments, anywhere in the world!"
Fold Them Up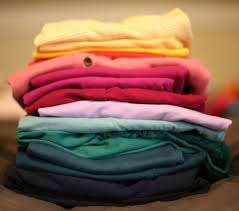 Folding your garments plays a critical role in customer service and ensuring your goods safely reach the customer. Package your clothing shipments by first neatly folding the clothing items to comfortably fit inside the bag or corrugated box. One way to reduce annoying creases in the clothes is to use tissue paper, which acts as a barrier between the item and the interior of the package during shipment. The tissue paper's smoothness ensures reduced friction on the fabric, preventing crinkles and creases during transit. No one wants to receive a brand new blouse riddled with creases, and customers favour ease over having to spend time neatening the garment to make it wearable. Ensuring your goods arrive just how you would like to receive them ensures that your customers are happy with the service they received and are more likely to make future purchases.
Bags vs Boxes
Clothes vary in sizes and shapes. While one fine-knit jumper may slide comfortably into a jiffy bag, you may struggle doing the same for a chunky-knit sweater. While a jiffy bag offers great protection to small items, larger clothing bundles should be packaged in a cardboard box. For boxed items, we suggest using layers of bubble wrap for the ultimate protection and lots of strong parcel tape to ensure your package has a higher chance of remaining intact. A well-packaged product makes the brand more recognisable than what is inside. Take Tiffany & Co. for instance. Though a high-end jewellery brand, the iconic blue box and white ribbon never goes amiss. Therefore vendors and retailers alike should make the conscious effort to incorporate a meaning in their packaging, maintaining consistency in colour, design or style. Think branding too!
Parcel Tape
As mentioned, strong parcel tape will be your saviour when it comes to packaging and sending your clothing shipments. Compared to the local brand sellotape, parcel tape offers additional strength to protect your shipment withstand the strenuous demand of transit. While the use of strong parcel tape won't make it easy for the customer to rip into the box, parcels that arrive damaged create unhappy customers even if the garment is completely fine, which is just another reason how right packaging plays a critical role in customer service. Even if it is the courier company's fault, your business could still be at the heart of the attack.
Get Insured
While it is rare, it is still possible for your clothing shipments to get lost during shipping. Even though this isn't a common occurrence, having to refund your customers for their loss can be costly, just like replacing the lost items. To reduce the cost of sending your clothing shipments again, get insured. This is the best way to ensure you can claim compensation if your delivery gets lost, stolen or simply didn't arrive at the desired destination. Lost parcels are a huge hassle for both the customer and the vendor. With some carriers, a parcel isn't deemed 'lost' until it has been missing for 30 days and by that time, your customer will be less than happy. Unhappy customers lead to complaints, bad reviews and bad word-of-mouth, which can considerably affect business. While you can learn from this to make your service even better next time, not all issues can be easily resolved.
Negotiate a Shipping Cost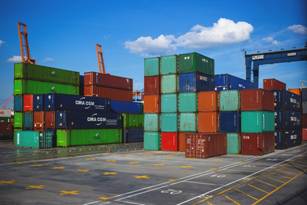 If you regularly send clothing items in the mail, negotiate a fair clothing shipment price with your chosen carrier. The courier service will be more than happy to arrange a suitable price based on the volume of parcels you send. This way, you can save money shipping clothing items and textiles to your customers. If you don't ask, you won't get, and the less expensive the shipping cost, the more likely your business is to attract new customers. They won't have to pay exorbitant shipping fees provided by your shipping carrier and so will order more often.