At the core of the textiles, apparel and fashion industry lies an entity: the product. The already globalised world, now more connected through the internet and made all the more chaotic by social media, as also the ease and accessibility of digital technology, is now a trickier terrain to traverse. The industry is now also about copyright violations, rampant piracy, and control over intellectual property rights, says Subir Ghosh
Sometime in the early 1990s, a well-known designer in Delhi spotted a person at an upmarket shopping complex wearing a stunning outfit in cream and red. But when he took a closer look he was in for a shock, for the woman was wearing one of his own designs. Worse still, the design had not yet left his studio. The designer, obviously, queried her and discovered that she had purchased it from an upscale boutique. This creation was in a different shade, but the material was ordinary. The designer was in for another shock: the boutique owner, in fact, was one of his own clients. What this person had done was simply make mental notes of the designer's work, and replicated it in her own modest way. That's how easy it was to pirate in a world that had not yet known the internet.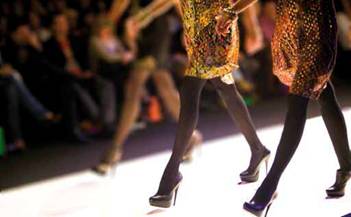 Close to a quarter of a century has elapsed since the designer's shock discovery, but the story has not changed much. Or, perhaps it has changed on a different level, and scale too, altogether-the process of pirating, copying and replicating has become more sophisticated, and is increasingly mired in legal wrangles. In a world more connected through the internet in a globalised scheme of things, rendered all the more chaotic and fluid by an out-of-control social media, not to speak of the ease and accessibility of digital technology, the interplay of creativity, innovation, culture and law are together making the fashion landscape a trickier terrain to traverse.
Law law land
Most discussions about textiles, apparel and fashion hover around either industry, or dwell on consumer choices and trends. Missing from the passionately-argued debates around sustainability, technology and policies is what lies at the core: the product itself. Even a cursory look at some of the developments in the past one year can indicate how turmoil-ridden and vibrant matters are.
Only a few months back, designer Rohit Bal reportedly became the first designer in the country to copyright his entire collection. This created a flutter, though confined more to the Page 3 elements in the mainstream media. There was an immediate cascading effect on the fraternity, with other designers like Anju Modi and Anita Dongre copyrighting their entire collections ahead of the Fashion Design Council of India's (FDCI) India Couture Week. But once again, discussions about the subject were more in the world of glitz than in the more hard-wired and mundane industry.
The Indian landscape, however, is not that controversy-driven or marred by legal wrangles as yet compared to what is already happening in North America and Europe. Lawsuits there are not only increasing in frequency, those are becoming more acrimoniously-fought too. Moreover, since many of those are being contested across international boundaries, the outcomes-as and when they happen-will have a far-reaching effect across the global textiles-apparel-fashion industry. There are a number of recently-judged or still-pending cases that should be taken note of.