Turkey is the country to watch no matter which perspective one decides to assess it from: cotton, textiles, apparel or fashion. It was once that proverbial melting pot of cultures, and even today the country remains at the heart of global life and lifestyle. As Istanbul readies to host the premier ITM 2018 event in mid-April, Subir Ghosh turns the spotlight on Turkey.
Whenever the discussion hovers around India's relatively modest apparel exports and how the country has been losing ground to smaller countries in the great apparel supply war, Turkey invariably figures among those thought to be stealing a march over India. But then, the cherry-picking of Turkey in the context is misleading-for it is like no other. Its textiles are steeped in history, its cotton is part of lore, and its flamboyance cannot be matched. It is a country that compares more to China and India, than say Bangladesh, Vietnam or Indonesia. It is also one that has shown remarkable resilience to both internal political ferment and external economic recession. Depending on where a person is coming from, s/he can look at Turkey as the gateway to Europe, or one to Asia. It is a country with over 3,000 volatile years of known history.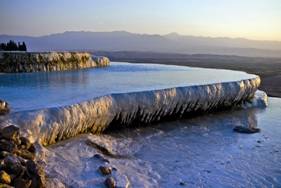 Turkey is certainly a country to reckon with. Its is the 13th largest economy in the world in terms of PPP (purchasing power parity), 17th worldwide on count of nominal gross domestic product (GDP) and the seventh biggest in Europe. In January this year, the World Bank revised the country's growth forecast for 2017 from 4 per cent upwards to 6.7 per cent based on data emanating from Turkey. "The significant rebound in Turkey's growth last year-to 6.7 per cent, from 3.2 per cent in 2016-was supported by fiscal stimulus aimed at expediting recovery from the economic repercussions of the 2016 failed coup attempt," according to the bank's Global Economic Prospects report.
Among all its industries, the textiles and apparel sector is the most rooted in history, and, for that very reason, with its buoyant and heterogenous culture too. It is one of the biggest, and contributes 2.5 per cent to the GDP, constitutes 6 per cent of manufacturing production, and fetches 12.4 per cent of the country's export earnings. Today's is a legacy of thousands of years gone by.
Clothed in History
One such inheritance finds resonance in an astonishingly surreal landscape, made up of mineral forests, petrified waterfalls and a cascade of terraced basins, that was created by the calcite-heavy waters that trickled down from the hot springs over a cliff more than 200 metres high, and that, over thousands of years. Located in the Denizli province of southwestern Turkey, this tract of land drew crowds even hundreds of years ago-from the adjacent Hellenistic spa town of Hierapolis that was founded by the Attalid kings of Pergamom around the end of the 2nd century BC. The epithet, however, comes from textiles-it is called Pamukkale or cotton palace in English, and is a UNESCO World Heritage Site. It would be a no-brainer that names in this land draw from a textiles heritage.
Metaphors of cotton are rooted in the soil. The warm climate and the fertile soil (meaning Turkey as a whole, not just this place) was ideal for growing cotton. Later, during the Roman era, an exotic cotton product became permanent fixtures at the hamams, or public baths that in turn had taken off from the Roman baths. This luxurious piece was the peshtemal (also called peshtamal, pestamal or pestemal; from Turkish: pestamal). It became an icon during the glorious age of the Ottoman hamam traditions, and is to this day one of the most sought-after towels in the world. The lightweight towel absorbs water more than other towels, is not space-consuming, and dries up quicker than any other even in the most humid of environments. It is a cent per cent cotton product.
The modern textiles and apparel industry of Turkey goes back to the Ottoman era when production and processing of cotton and yarn was an important manufacturing activity. When the empire collapsed, the Turkish republic inherited eight factories and 10,000 looms. The industry was deemed a protected sector, but exports remained on a small scale, reaching only 2.96 per cent till 1970.
Turkey was a major exporter of yarn and unprocessed fabric to Europe till the 1980s. Textile exports were unfortunately limited by quotas, though yarn continued to be supplied until the late-1980s. With the slow emergence of Asian rivals (like Hong Kong) and the clamping of an anti-dumping duty of 12 per cent on Turkish yarn by the European Union (EU), the country soon lost its leadership status. That was when Turkey veered towards value-added products such as finished cotton, synthetic fibre fabrics and readymades. But once the customs union agreement with the EU came into place (1995), exports jumped. Since then, Turkey has remained an important global player.
From Agriculture to Industry
Rapid industrialisation began soon after the founding of the modern republic in 1923 by Mustafa Kemal Ataturk. In the second half of the 1920s, agricultural output grew by more than 80 per cent; the country remained agrarian. Industry would take time to show results.
The much-needed boost for the economy, particularly manufacturing, came only in the 1980s. In January 1980, the government of Prime Minister Suleyman Demirel launched a programme to shift the economy on an export-led growth trajectory. Policies were specifically designed to encourage exports that could in turn finance imports. Between 1979 and 1985, merchandise exports grew from $2.3 billion to $8.3 billion. But, Turkey took a blow with the 1991 Gulf War-the UN embargo on Iraq brought to a halt the export of oil through its Kirkuk-Yumurtal?k pipelines, resulting in a loss of pipeline fees. The economy teetered back, but was again hit by global recession in another decade.
In this century, the economy has grown every year except in 2009. Since 2009, growth has in fact fluctuated from a high 9.2 per cent in 2010 to a measly 2.1 per cent in 2012. The main growth drivers have been domestic consumption and exports; while in sectoral terms, manufacturing and financial services are said to have contributed most significantly. Trade is crucial for Turkey. The total trade in goods and services grew from the equivalent of 48 per cent of the GDP in 2010 to 60 per cent in 2014; and, since 2010, exports increased by 38 per cent to $157.7 billion in 2014. The bulk of Turkey's exports are manufactured goods, in particular textiles and apparel (18.5 per cent), automotive products (11.1 per cent), chemicals (5.8 per cent) and iron & steel (6.8 per cent).
According to the World Bank, "Turkey's performance since 2000 has been impressive. Macroeconomic and fiscal stability were at the heart of its performance, enabling increased employment and incomes and making Turkey an upper-middle-income country. Poverty incidence more than halved over 2002-15, and extreme poverty fell even faster. During this time, Turkey urbanised dramatically, opened to foreign trade and finance, harmonised many laws and regulations with European Union (EU) standards, and greatly expanded access to public services."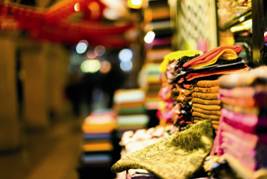 Between 2009 and 2013, the textiles and apparel industry lost much of its cost advantage to Bangladesh and others. The reasons were both trade liberalisation (removal of tariffs on textile imports) as well as the virtual doubling of worker salaries. Apparel exports declined from $18.5 billion in 2014 to $17 billion two years later. Matters improved only towards the end of that year when the Turkish lira was devalued by 40 per cent against the euro, thereby making exports easier and more voluminous. The negative effects remained limited to raw fibre imports and energy costs. Turkey is now the number one supplier to Europe for yarns, and made up for 16.7 per cent of the European Union's textile imports and 11.7 per cent of apparel imports in 2015. In 2016, textile exports to the EU rose 8.6 per cent year-on-year to $4.01 billion.
Stock of Cotton
Turkey has always been a major grower of cotton. Here, cotton is sown from April to June, and harvested from September to November. The country is also a major grower of organic cotton-40 per cent of global production. But, given the rising demand both for domestic consumption as well as exports, it is a net importer of cotton-Turkey is the world's third-largest cotton importer after China and Bangladesh. The cotton shortfall had been weighing heavily on Turkey.
But, cotton of late has been making a recovery, and is being driven by higher local prices and more farmers switching over from low return crops such as corn to cotton; but input costs (seed, fertiliser, fuel and electricity) remain high. Acreage, nevertheless, has been increasing. According to the Cotton Products Update of the USDA's Global Agricultural Information Network (GAIN), the MY 2017-18 Turkish cotton planting estimate is up 18 per cent to 470,000 hectares and production is up 23 per cent to 870,000 metric tonnes (MT) (4 million bales). Domestic cotton consumption for MY 2017-18 has been projected to be 1.55 million MT (7.1 million bales), up about 11 per cent. Imports remain on the higher side with 800,000 MT (3.67 million bales), despite the increasing local availability of cotton. That's because the domestic demand for cotton keeps growing. Around half of the cotton imports are from the United States, despite an anti-dumping duty.
According to the September 2017 USDA update, "In recent years, Turkish farmers have been improving their field yields by increasing utilisation of high quality certified seeds, taking measures to prevent insect attacks, and using an increasing amount of cotton harvesters. Also, advancements in seed technology have enabled farmers to plant second crop cotton, following wheat and other field crops, which helped to increase overall planting."
This update noted that Turkey had become part of the Better Cotton Initiative (BCI). It was in 2011 that the country's cotton sector had initiated talks. What materialised in September 2013, in fact, was a non-governmental organisation: Iyi Pamuk Uygulamalari Dernegi - IPUD (the Good Cotton Practices Association). The IPUD seeks "to improve cotton production in Turkey for the benefit of cotton producers and the regions where cotton is grown and for the future of the sector."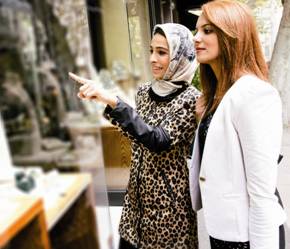 The cotton situation may see some action in the days to come. With the US planning to impose tariffs on steel (25 per cent) and aluminium (10 per cent) imports, Turkey may retaliate. "The countries, Turkey in particular, that will be affected by the US decision to raise taxes are now preparing to retaliate through alternative products. For Turkey, that means cotton," Cemil Ertem, chief economic advisor to President Recep Tayyip Erdo?an, wrote in an article on March 6. In 2017, Turkey had exported $1.2 billion worth of steel and $78.5 million worth of aluminium to the US.
Turkey both exports and imports yarn. In 2016, it ranked eighth with $1.6 billion export value and 3.6 per cent share in world yarn exports. Exports increased by 1.7 per cent in 2016 compared to the previous year. The share of yarn exports in overall textiles exports increased to 16.7 per cent. Italy, Belgium, the UK and Iran are biggest importers of Turkish yarn. Turkey is also a major yarn importer-in 2016, it imported $3 billion worth of yarn from 93 countries, a 5 per cent increase over 2015. China, India, Indonesia, Bangladesh and Vietnam were the biggest exporters of yarn to Turkey.
Branding Turkey
Production in the textiles and apparel industry was severely affected by Turkey's own home-grown financial crisis of 2000 and 2001. With the quota regime of the World Trade Organization (WTO) petering to a close, China on the verge of making a big-bang entry into the organisation and European countries increasingly looking at the former Soviet republics for cheap labour and still cheaper products, Turkey desperately needed to make course corrections.
The government rose to the occasion and in 2004 launched an ambitious branding programme called Turquality, choosing its textiles-apparel industry to lead from the front. The Turquality framework was meant to "provide support for companies and Turkish fashion designers under a wide range of incentives: from the cost of brand registrations to marketing and public relations activities; from opening stores, warehouses, branches, offices and showrooms to the payment of rental expenses and commissions for stands at fairs; from the decoration costs of franchise stores and the cost of quality certificates to all expenditures pertinent to branding activities."
The "vision" was no nonsense, and unequivocally outlined that the programme was "to help Turkish industry re-position itself strategically; to locate brand image within world standards; and to be the catalyst for change to underpin the success of Turkish products and firms around the world."
The initial results were seen in 2006 itself when Japanese retail giant Takashimaya was reported to be selling as many as seven Turkish brands. A survey of 23 firms in 2011 found that sales figures had jumped after certification. The survey report noted, "A total of 4.3 per cent of the firms reported revenue increases of up to 2 million Turkish lira (TL). Some 47.8 per cent of the company incomes increased between 2 million-5 million TL. Another 39.1 per cent of the firms experienced revenue increases between 5 million-10 million TL. The remaining 8.7 per cent of firms reported increases of more than 10 million TL." The numbers, since, have grown. The national quality mark programme is now aiming to reach a $500 billion export volume by 2023, the centennial anniversary of Turkey.
Fashion at its Core
The transition from being a major cotton/yarn producer to getting into design was seamless. Istanbul, that vibrant port city that straddled two continents and was the capital of three different regimes, became a shopping hub and a major tourist destination in the 1980s. The textiles and apparel industry around the same was already contributing a fourth to the country's exports, and had become the biggest supplier to many international brands of Europe.
Governmental and industry support for local designers came in gradually, and innumerable malls started operations in Istanbul and other big urban centres in the early 2000s, like in many other cities across the globe. The GalataModa festival became a must-visit event, and the cobbled streets of the art district of Akaretler as much a must-visit tourist destination. The Istanbul Fashion Week too happened in 2009, and since then the country has been oozing fashion.
The Istanbul Fashion Academy (IMA) was established around the same time-in 2007-with the cooperation of the EU, the ministry of economy and the Istanbul Textile and Apparel Exporters' Associations (ITKIB) general secretariat. Th e academy is a member of the International Foundation of Fashion Technology Institutes (IFFTI) and accredited with the University of Arts London/London College of Fashion (LCF). It also collaborates with Polimoda, Institut Francais de la Mode and Nottingham Trent University. It has barely been a decade, but the IMA is now at the heart of the fashion revolution of Turkey. Its alumni today are both respected and sought-after.
The Evolution Continues
The 1980s would have been trying times for Turkey's textiles industry-what with the restrictions and duties. It was a crisis by any measure, but the country rejigged the industry and apparel-manufacturing became a spin-off. In less than 40 years this sector has become a force to reckon with in the global theatre. After cotton, textiles and apparel, it is fashion that is set to drive Turkey.
We will all need to watch this space.