Acorfato Industria de Confecoes S.A., located at Tabua, in the center of Portugal, not far from the historic University city of Coimbra, was founded in 1989 by Antonio Correia, professional tailor, with a vast experience in the manufacturing of men's suits with only one purpose: total customer satisfaction, focusing on quality and innovation through an efficient and faster response to the customer.
The family-owned company dedicated to the production of men's trousers and jackets began, as many other companies in the region, in a garage with 28 employees only. It went through several restructuring phases, facilities change and even overcame with mastery some crisis in the textile business by subcontracting to companies in the area and the acquisition of small businesses as a complement to other product segments.
These factors led to a steady increase of staff strength and significant growth through major investments made in new technologies and equipment, essential to respond to the internationalisation policy of gaining market share in new markets like France, Germany and Spain.
Technological partnership
Aiming to bring its apparel products to new markets, the company today has 247 employees on board and a production capacity of 400 pieces per day. Acorfato S.A. relies on Gerber Technology as its technological partner since 1997, having invested over the years quite substantially in GerberCAD and CAM equipment to support product design and pattern making as well as planning and cutting solutions.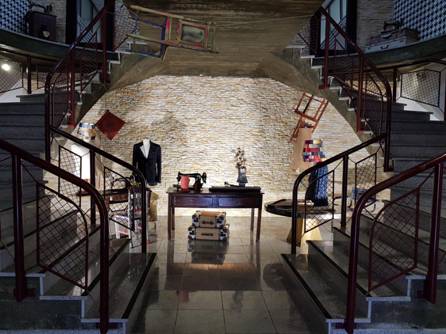 Entrance hall to Acorfato, Industria de Confecoes S.A at Tabua.
The implementation of most powerful spread and cut planning software-to represent the company's most recent and logical next step to leverage from what integrated technology has to offer: Gerber Technology's AccuPlan software proofed at Acorfato from day 1 as an essential analytical tool supporting the strict calculation of consumptions and deviations' analysis that allows optimisation of stock management and thus proposing a more attractive and rigorous pricing policy towards the customer.
The expansion into export markets, as it is currently the case for the American and more recently the Dutch market, both of them still embryonic, brought new challenges in terms of consumption and deviation analysis, optimisation of stocks and pricing support to the commercial department.
Acorfato's business needs
In order to meet their customer needs, Acorfato needed a spread/cut planning and analysis software that would help them simulate, plan and optimise the quantity of material required for a particular order in advance, so as to avoid as much stock as possible.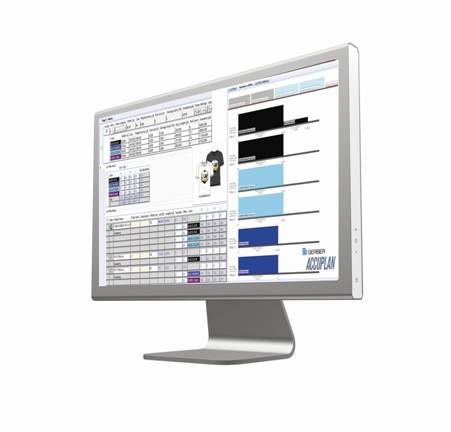 Once the best Cut Work Order solution had been identified AccuPlan displays the most efficient markers to be re-used in the cut plan solution.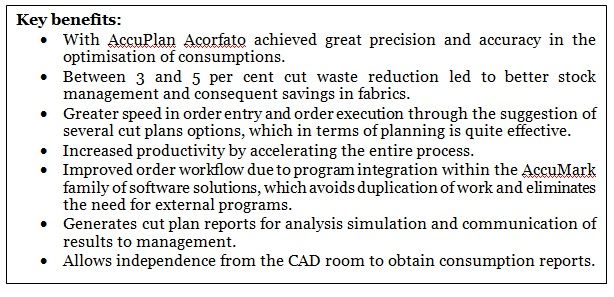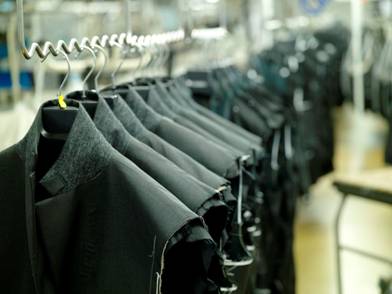 Dedication to menswear apparel
In most cases the spread and cut planning with AccuPlan allows a reduction of the cut margin between 3 to 5 per cent and helps the commercial department to determine the optimal price, taking into consideration customer's accuracy in the cut plan, when ordering fabrics.
Before the implementation of AccuPlan at Acorfato, the whole process was carried out manually, therefore being more time consuming and resulting in a bigger percentage of calculation errors made by the user, requiring highly qualified personnel and making access to the analysis of consumption reports more difficult.
Decision pro integrated solution
The implementation of Gerber's AccuPlan spread and cut planning software enabled Acorfato to analyse in detail material consumptions that would be needed to produce a specific order, while supporting stock management, eliminating cutting errors and supporting the company's commercial policy.
Calculations generated with AccuPlan enabled the company to increase material utilisation by up to 5 per cent and to respond to their customers' demand on accuracy when it comes to their fabric orders. Besides that, it also proposes the best cutting option, which in terms of planning is very fast and efficient. Reports with AccuPlan on top provide the possibility to know the exact consumption before and after the cut order by providing subsequent analysis of deviations.
"The added value of AccuPlan for Acorfato builds on the support to the optimisation of consumptions concerning time and costs in sequence throughout the company," stressed Acorfato CEO Filipe Pinto. "With a great accuracy in the consumptions throughout all sizes, it meets the requirements of customers who do not intend to generate stocks in fabrics. AccuPlan complements our philosophy of digitising the entire facilities, by driving new, more productive and efficient ways of working to meet the most demanding customers in the various markets."
Since Acorfato uses a combination of Gerber's digital solutions, the integration of AccuPlan with all other software and equipment contributed to increase process transparency and consequently increased productivity and the quality of the produced items.