Industry associations in South India play a crucial role in voicing concerns and grievances of its members and lobbying with the government. They have their feet on the ground and are always the first choice to fall back on to get a feel of the pulse of the textiles and apparel industry. Subir Ghosh presents views of a cross-section of associations from across sectors and states.
It's tricky-many would even say fallacious-trying to club together all the five states and one union territory in what is referred to as South India. For geopolitical purposes, maybe one can, and one often does too. But presenting an overview of the textiles industry ofSouth India is fraught to be specious.
So, let's say this is only one way of presenting the voices of industry from a geographical region that otherwise would get drowned in the din and clamour of the Indian textiles industry.
Twin Impacts as Elsewhere
Only in the middle of July came disconcerting reports that the knitwear hub of Tiruppur in Tamil Nadu is going through a crisis with a precipitous decline in exports and job losses. Innumerable small and micro industries are reported to have shut down in Tamil Nadu. The hub's exports have been dropping, and apparel exporters are struggling against low-priced goods from China, Vietnam, Bangladesh, and others.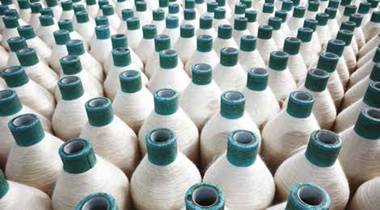 In many ways, the ground truth that sureshot emerges from Tiruppur and other textiles hubs and clusters in South India are uncannily similar to what we found in Surat and wrote about in our last issue.
The grievances and misgivings of members of industry are not undifferentiated from those in Surat: the after-effects of the November 2016 demonetisation and the rollout of the goods and services tax (GST) in July 2017, particularly the subsequent cash crunch that left many still licking their wounds; the constantly-declining exports; uncertainty on the global trade front; and what have you. But that's where similarities with Surat end, for each area here has its own set of unique problems and singularities.
N Viveknanthan, president of the South India Imported Machine Knitters Association (SIIMKA), offers one point of view, "Before GST there were mainly two types of indirect taxes-excise duty and service tax. Service tax was not levied on textiles earlier since it came under goods. Now, the job-work of textile knitting is levied 5 per cent; the sector has been severely affected. Apparel exports have fallen due to the lowering of drawback rates. While knitting units that produce yarn to-fabric have to pay 5 per cent as tax, they recover that only in 45-60 days from exporters. This locks up working capital. Many owners of job-work units lack formal education, and so have to employ someone for filing their returns online. The industry associations in Tiruppur recently held a meeting with bankers to sort matters out."