In the automatic yarn winding process, splicing is the most important part and Savio is particular on that. Savio has a wide range of splicing solutions for different applications and requirements. Savio uses Mesdan, a Savio Group company, a manufacturer of splicers. Mesdan is known in the industry for the best splice results with the shortest and strongest splices.
There are air, moist air, water, heat splicers from Mesdan and Twinsplicer from Savio, (which are completely mechanical).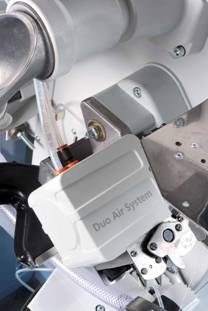 Savio has now further introduced the improved versions of the new air and moist air splicers (model 690 and 6901). These splicers with duo air control give better performance. Earlier versions had a common air supply for tail preparation and splicing. This new system provides more possibilities for the mill technicians to adjust settings for better control of air resulting in better performance.
Below are details of individual splicers
Air splicer - Model 895 (Eco PulsarS) / 845 (Polar Evo)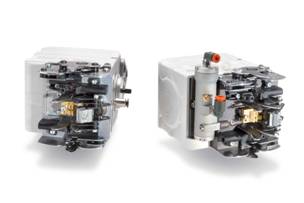 Air splicer settings are centralised through machines and computers. These models are known for fast and simple change over giving consistent uniformity of splices at each spindle.
Main application range: All kind of spun yarns for example, 100 per cent cotton, viscose, cellulosic, wool, acrylic, silk, and blends of all these materials, fancy yarns, core yarns and blends, 100 per cent wool and blends, silk, cotton compact yarn, fancy yarn, core yarns, synthetic and artificial yarns.