Established in 1956, Embee group is one of the leading solution providers in the textile machinery industry. Embee started with a humble beginning by manufacturing textile trolleys. Today, Embee is the only company in the world to manufacture the complete package for textile rotary printing systems which includes textile rotary screen printing machine, textile rotary screen engraving plant, complete package for colour kitchen systems, washing systems and accessories.
Vision:
Embee's vision is to be the most trusted global leader in innovative technological solutions which are focused on higher efficiency and returns for the sustainable growth of all the stakeholders.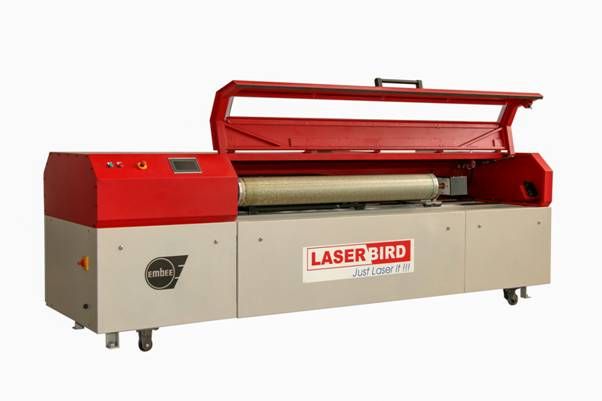 New expansion:
The company recently expanded into a new state-of-the-art factory with twenty-two thousand square meters area. The new capacity created can produce more than four times the existing capacity. With this new venture, the company hopes to achieve three to four times their existing growth in the near future.
Infrastructure:
Located in a very prominent industrial area of Ahmedabad, Changodar, this factory is a state-of-the-art facility built with proper planning and world class infrastructure. The new factory is equipped with high tech CNC machines and other specialised European machines which help to manufacture the components for rotary screen printing system with very high quality and precision.
Team:
Today, Embee employs more than 150 people including engineers, senior engineers, skilled workers, design engineers, office staff, and marketing and sales professionals.