Soon it will be that time of the year when you have to swaddle up in your most exquisite cashmeres and woollens. Be it summer, monsoon or winter, with changing times and each passing day, people's fashion sense is tremendously evolving. Though our winters are not damning enough to wrap ourselves in fabrics from head to toe but they are chilly enough to allow the use of lavish accessories that can be paired with simple yet elegant clothing.
Here are a few prominent winter trends for formal and festivewear 2018.
Silhouettes: Sporting a double-breasted jacket with corozo buttons or an asymmetrical cut kurta with a bandhgala is definitely a unique yet subtle option. Other than that, a chinese collar shirt with colour detailing on the placket or the cuff can be seen on various garments this year. Tuxedos crafted in darker tones with black velvet lapels have been the sharpest trend this season for eveningwear.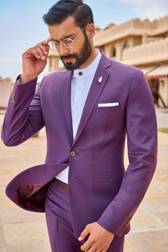 Fabrics: A mixture of satins, silks, velvets, worsted wools and twill cottons have largely made it to this season. These fabrics keep primacy and softness intact giving your ensemble a comfortable yet royal feel.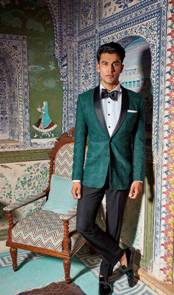 Colours: Darker shades with neutral tones of violet, green, blue, pink and maroon, form the colour palette for this season. It will help you stand out as a gentleman, whether you choose to wear it during festivals or for formal outings.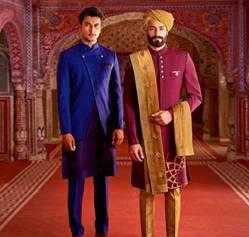 Prints: Neckties and pocket squares in vibrant floral prints can help you pull off quirk but if you need a sharper look, tartan blazers in traditional colours like red, mustard and green with classic footwear can do the talking. Jackets with bold statements and graphic sweaters can be a few other staples for your winter wardrobe.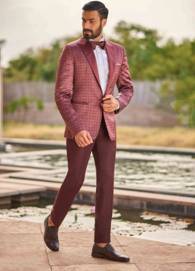 Embroidery: Experimenting with semi-embroidered jackets and bandhgalas in unique patterned fabrics instead of settling on the classics can help you effortlessly pull off a dapper look. Contemporary geometric patterns with modern cuts, minimal embroidery and clean lines make up for today's futuristic designs.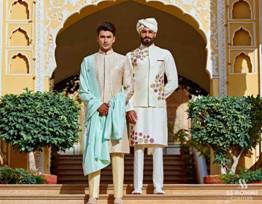 Detailing: Creating a more immersive and experimental ensemble, elements like modern curves, neutral embroidery, tuck detailing and clean lines make garments come alive. Asymmetrical cuts with pintuck detailing on the back or pleated kurtas with richly embroidered bandis could add the oomph element to your overall look.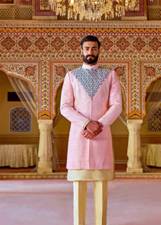 With the fashion industry evolving, winters in India now are not really about wearing layers of clothing like thermalwear, woollen gloves and thick socks, but are about pulling off an ultra-modern yet functional look while maintaining immunity against the chilly weather. Experimenting with disparate contrasts and geometric prints, chic coats with tuck detailing and classic leather footwear; modish Indians are definitely progressing in vogue.