In focus: Fashion with quality standards
The meeting point for the fashion business with almost 59,000 trade visitors

New Accents: Ecological Guidelines in Fashion - Exemplary Sports Fashion Manufacturer Li Ning
Perfect overview through clear fashion segments with over 825 brands

CHIC as a service partner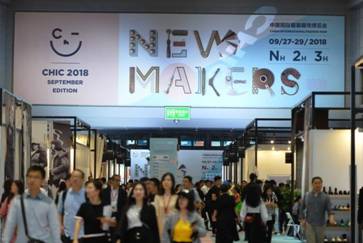 The 3rd edition of the younger sister of Asia's biggest fashion fair CHIC has just come to an end. A total of 58,400 visitors were registered, consisting of all sectors of the trade up to the large shopping centers. The number of visitors is almost the same as in the previous year, although the fair was between important holidays such as Moon Festival and the Golden Week.
"The meaning of" Made in China "has changed!" Chen Dapeng, President CHIC Shanghai and Executive Vice President CNGA commented on the occasion of the recently concluded CHIC Shanghai on 27-29 September 2018. "The focus of the Chinese apparel industry has shifted from quantity to quality, innovation and upgrading are key factors in the competitiveness of fashion brands in response to market changes."
In this context, the topic of "Sustainability" plays a crucial role. CHIC emphasized its importance by the continuation of the Sustainable Development Zone at CHIC in the context of Li Ning, China's most famous sportswear brand. Founded and named after Li Ning, the former Olympian and six-time gold medalist in the gymnastics scene, Li Ning impressed with his fashion show, a combination of his recent shows in Paris and New York, which caused quite a sensation there. He is the first apparel manufacturer in China to join the Chemical Control Group as part of the ZDHC (zero discharge of hazardous chemicals).
825 fashion brands at the CHIC Shanghai
719 exhibitors with 825 brands from 14 countries and regions presented their new collections SS 2019 and as a new Topic Fast Fashion for the current season. Increasingly, the contact platform CHIC is also used for order placement.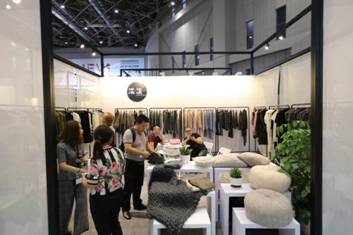 CHIC Shanghai presented ten clearly structured trade fair segments covering the entire spectrum of fashion (and) lifestyle: Urban View, New Look, Impulse, Fashion Journey, Heritage, Secret Stars, Bags & Shoes, CHIC Young Blood, Superior Factory and Future Link.