Located in one of the knitting production centres of China, Beta Textiles Co. Limited (BTEXCO) is one of the leading manufacturers of flatlock seam (ISO 607) underwear, sportswear and outdoor clothing.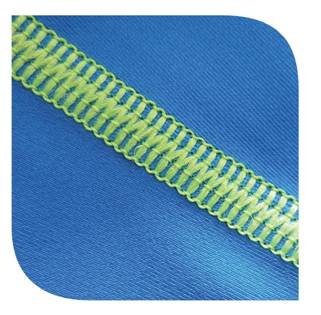 With its own knitting/sewing mills and its financed contractors, BTEXCO produces around 5,000,000 pcs of finished garment per year. All flatlock sewing machines in its mills are Japan made Yamato flatlock sewing machines.
BTEXCO is also strong in the development and duplication of new and high technology fabrics in an efficient and swift way.
With more than 600 types of performance fabrics in its warehouse, it is easy and convenient for clients to develop proto types samples and salesmen samples. Designers of brand sportswear can easily pick the fabrics they want to use for their brands without too much hardship.
Fabrics that BTEXCO uses for its production include merino wool, polypropylene, nylon, nylon/spandex, poly, poly/spandex, COOLMAX, Thermolite, Meryl Skinlife, Drirelease, Celliant.
New products and technologies
CARBONDY is a new BTEXCO technology to provide fabrics with soft hand feel, odour resistant, moisture management and heat retention functions. It is a technology as a result of cooperation between BTEXCO and its partner dyeing houses. By a special dyeing process with special natural material, fabrics will achieve an amazing MMT and odour resistant effect. It is the right product for sports activities and hunting.
COTTONTEK is another BTEXCO technology to make polyester fabrics and finished garments with cotton like hand feel that is affectionate to the skin. Compared with real cotton, COTTONTEK fabrics and garments have the advantages of easy care, wrinkle free, anti-pilling, non-shrinking, good colour fastness and heat transfer printability.