As a guy with a solid tech background and years of experience in the landscape, I had this firm belief that there isn't much innovation out there to surprise me. And yet, the latest development in mixed reality and AI blows my mind; ground-breaking technologies with the capacity of turning industries upside down, and the world of fashion is no exception to that.
<![if !vml]>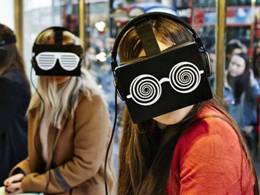 <![endif]>The use of VR/AR/AI technologies in fashion retail is just at the beginning but the potential is absolutely fantastic.
See the adoption of AR in retail to guide buyers towards the location of their favourite garments. See the deployment of 4 Dimensional VR capsules capable of engaging the users' senses and 'transport' them to the manufacturing places of their favourite garments, perfumes, shoes.
Instantly 'transport' them anywhere in the world where they can learn more about the story of the brand, and the heritage behind it. Or, see the creation of computer-generated social media influencers and AI-powered avatars; there's no doubt, the word of fashion is changing.
<![if !vml]>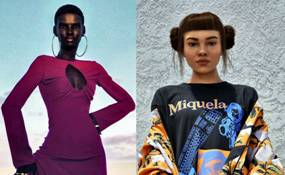 <![endif]>It is a trend driven by the tech-savvy generation of fashion consumers as expressed on social media. Young fashion buyers seamlessly engage with avatars and adopt them as their non-biased fashion influencers.
And you might say that this is just another trend, or, at its best, a contemporary way of interacting and showcasing who they think they are. However, beyond this idea of 'another trend', it has become obvious that a new 'reality' is emerging.
A reality of a digital self that makes them forget of their actual self by making the ideal self finally feel real. Tangible, if that even makes sense. And it should, as for the first time in the history of humanity, our digital footprint has become larger than the physical one, turning flesh and bones into ones and zeros.
<![if !vml]>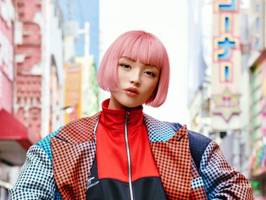 <![endif]>As such, the next fashion 'reality' is the one where we can dress and augment our virtual bodies and digital selves.
The current trend of computer-generated garments showcases the emerging path of fashion designed especially for digital self-identities. Digital clothes designed for 'virtual-egos', to further allow shoppers engage on another level with their favourite brands, via virtual avatars influencers.
To the previous generations of fashion buyers, used to the physical and palpable fashion garments, such construct of digital self and virtual garments might come across as just another weird, and hopefully fast-passing movement.
However, a growing number of fashion brands are open to the idea of using avatars as fashion influencers and the design of virtual garments by responding to their followers and shoppers with innovative creations in AI and mixed reality. 'But why?', you might ask.
Because the merger of physical with digital is the way forward, and the only way to ensure brand survival!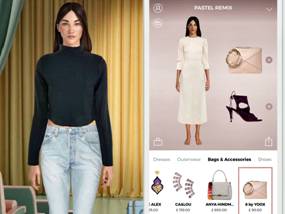 See, for example, Yoox. An Italian e-commerce platform for luxury goods and one of the first companies to test the physical-digital merger with the launch of their Yoox Mirror. A virtual fitting room where shoppers can interact with Daisy, a digital avatar which can be fully customised to resemble the buyer.
Yoox is also a pioneer in AI fashion design, interested in consumers' value perception of AI designed garments and possibly, in the long term implications of using AI as a salient fashion designer.
Then, it was Gap's time to start a similar project, by collaborating with Avametric and Google to design one of the most advanced AR dressing room concepts to date.
The shopper selects a desired garment from the catalogue of 3D renders (Gap's digital stock available via their e-commerce platform) and can customise it further thanks to the digital avatar that's built according to the user's personal biometrics and personal information.
Once created the digital avatar can wear/test/try all existing garments on Gap's database for perfect matching. Moreover, once decided, all garments and accessories can be purchased via the app.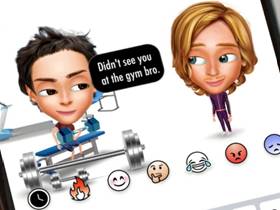 Another worth mentioning example comes from Gucci's digital version of Silicon Valley designed avatar-collection which supports avatar-to-avatar communication.
With over one million customisation options such as eye, skin, and hair colour, up to personality types, Genies allow shoppers to create their versions of themselves.
Once 'alive' the shoppers can dress their avatars with over 200 pieces of fashion apparel, all Gucci branded. Moreover, the shoppers can purchase apparel worn by their friends' avatars, with just one click.
Beyond the implications that will, most likely, arise from the expansion of the self into the digital realm, at both physical fashion consumption and consumer's mental state, the concept of replacing (partly) physical fashion goods with digital equivalents could shine a new light on the concept of sustainable fashion.
This article has not been edited by Fibre2Fashion staff and is re-published with permission from wtvox.com