As a guy with a solid tech background and years of experience in the landscape, I had this firm belief that there isn't much innovation out there to surprise me. And yet, the latest development in mixed reality and AI blows my mind; ground-breaking technologies with the capacity of turning industries upside down, and the world of fashion is no exception to that.
<![if !vml]>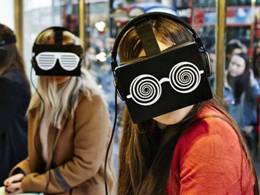 <![endif]>The use of VR/AR/AI technologies in fashion retail is just at the beginning but the potential is absolutely fantastic.
See the adoption of AR in retail to guide buyers towards the location of their favourite garments. See the deployment of 4 Dimensional VR capsules capable of engaging the users' senses and 'transport' them to the manufacturing places of their favourite garments, perfumes, shoes.
Instantly 'transport' them anywhere in the world where they can learn more about the story of the brand, and the heritage behind it. Or, see the creation of computer-generated social media influencers and AI-powered avatars; there's no doubt, the word of fashion is changing.
<![if !vml]>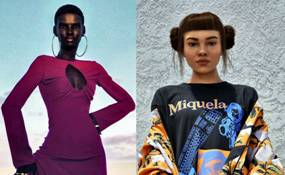 <![endif]>It is a trend driven by the tech-savvy generation of fashion consumers as expressed on social media. Young fashion buyers seamlessly engage with avatars and adopt them as their non-biased fashion influencers.
And you might say that this is just another trend, or, at its best, a contemporary way of interacting and showcasing who they think they are. However, beyond this idea of 'another trend', it has become obvious that a new 'reality' is emerging.
A reality of a digital self that makes them forget of their actual self by making the ideal self finally feel real. Tangible, if that even makes sense. And it should, as for the first time in the history of humanity, our digital footprint has become larger than the physical one, turning flesh and bones into ones and zeros.
<![if !vml]>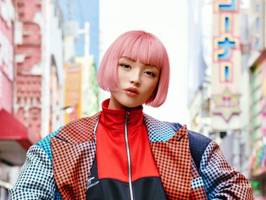 <![endif]>As such, the next fashion 'reality' is the one where we can dress and augment our virtual bodies and digital selves.
The current trend of computer-generated garments showcases the emerging path of fashion designed especially for digital self-identities. Digital clothes designed for 'virtual-egos', to further allow shoppers engage on another level with their favourite brands, via virtual avatars influencers.
To the previous generations of fashion buyers, used to the physical and palpable fashion garments, such construct of digital self and virtual garments might come across as just another weird, and hopefully fast-passing movement.
However, a growing number of fashion brands are open to the idea of using avatars as fashion influencers and the design of virtual garments by responding to their followers and shoppers with innovative creations in AI and mixed reality. 'But why?', you might ask.