Ludhiana based Garg Acrylics Ltd (GAL), one of the leading manufacturers, suppliers and exporters of yarn and garments, has had a strong association with Lakshmi Machine Works (LMW) that spans over two decades. The company has recently awarded a project order of 40,000 spindles to LMW.
GAL is one of the largest textile companies in north India, with an annual turnover of ₹1,500 crore, employing more than 7,000 people. GAL is a manufacturer that covers the entire gamut of the textile value chain from yarn to finished garments. The company's installed base of 3,66,230 spindles holds a production capacity of 200 tons per day. All of its manufacturing units are located in Ludhiana and Bathinda in Punjab.
With a mission of becoming a world-class textile organisation by manufacturing class-leading products for domestic and international textile markets, GAL holds a long-term vision of maximising market share and profitability. The company's core values embedded in its DNA are the four pillars of quality, leadership, technology and innovation.
Rajiv Garg, managing director and head at GAL, also serves as the president of the apex body North India Textile Mills Association (NITMA). He started textile business in 1999 and began diversifying business from a steel-oriented one to textiles. Under his leadership, GAL has registered immense growth in fabric weaving plants, yarn manufacturing capacity, and fabric processing facilities in India.
Sanjiv Garg, managing director of GAL, has more than 36 years of professional experience, spread over the steel and textile industry. His strong work ethic has been behind the tremendous growth achieved by GAL in the last two decades. His strong commitment and vision have been behind the identification of potential growth areas and serve untapped markets.
Rajiv and Sanjiv together have led the company to its expansion and growth phases. The next generation of the founding family, Ujjwal Garg effectively handles Garmenting business and Sambhav Garg has joined Export Marketing.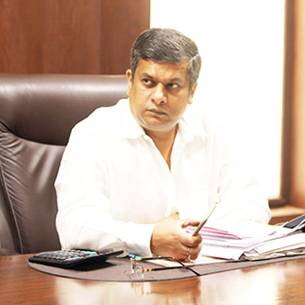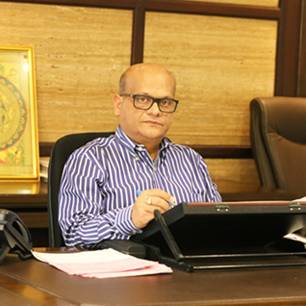 Mr. Rajiv Garg, Managing Director and Head of GAL Mr. Sanjiv Garg Managing Director of GAL