The modified FDI rules that were announced by the Union government a day after Christmas are likely to have a far-reaching effect on the e-commerce ecosystem in the country, writes Subir Ghosh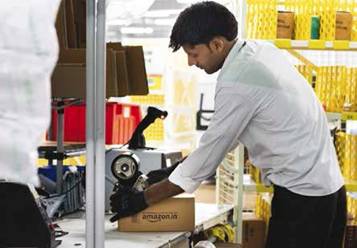 Right from the summer of 2018 when the draft e-commerce policy was being debated by stakeholders and experts, it was almost a given that the Indian government would sooner or later make that much-needed distinction between online marketplaces and inventory-based platforms.
Yet, the modified rules for foreign direct investment (FDI) in e-commerce that were announced by the ministry of commerce & industry on December 26, 2018 took many by surprise. Most had expected any such rule/guideline to be announced only through the long-awaited e-commerce policy.
Very broadly, the press release issued by the ministry's department of industrial policy & promotion (DIPP) made three things clear: first, an e-commerce entity that is a marketplace will not be able to exercise ownership or control over the inventory; second, the inventory of a vendor will be deemed to be controlled by marketplace if more than 25 per cent of purchases of such vendor are from the latter; and, an entity having equity participation by a marketplace or its group companies will not be allowed to sell its products on the platform run by that marketplace entity.
Hitherto, almost all trade in the e-commerce sector has taken place either in the absence of well-defined rules or the existence of too many grey areas that resulted from the lack of clarity. What the announcement has done is to make that intelligible distinction between marketplaces and sellers. It is, however, not that grey areas have been eliminated altogether, but it has sureshot ensured that all players will henceforth keep that distinction in mind.
Quite expectedly, the developments have thrown the e-commerce sector into a tizzy, prompting many to recalibrate their revenue models and equity holdings. From players to investors and from sellers to retailers all have gone into a huddle, while experts and observers have been dwelling at length on both the long-term implications and the immediate fallout. All the more so since the e-commerce policy itself remains to be announced, and the fresh guidelines come into effect from February 1, 2019.
The way things are currently understood: an online marketplace is an e-commerce entity that only serves as a platform for buyers and sellers to transact. As of now, 100 per cent FDI is permitted in marketplace e-commerce activities but is prohibited under the inventorybased model. In offline multi-brand retailing, on the other hand, FDI is effectively not allowed. Rules allow up to 51 per cent FDI in offline multi-brand retail with government approval, but no proposal has so far been cleared.
The December 26 clarification, therefore, means an effective blocking of backdoor FDI entry into online retail, since it is expressly disallowed. The clarifications are meant to prevent online platforms with foreign equity from distorting the retail market. A senior government official told a newspaper that the changes were aimed at tackling "anticompetitive" behaviour by e-commerce entities.
Cutting Competition
The clarified rules mean that online giants such as Amazon India and Flipkart—both funded by FDI—cannot anymore exercise control either over vendors or their pricing strategies. Funded by foreign capital, the cash-rich e-commerce giants are said to have captured a brute market share with their aggressive pricing strategies even at the cost of incurring deep short-term losses.
Big sellers like RetailNet, SuperComNet and OmniTech Retail on Flipkart and its fashion affiliate Myntra besides Cloudtail India and Appario Retail on Amazon India contribute about 60–70 per cent of their sales. Since they sell exclusively either on Flipkart and Amazon, they will now have to quickly divert 75 per cent of their business to other platforms or with traditional retailers. According to newspaper reports, Amazon India and Flipkart have inventories worth $286.6 million – $358.36 million (₹2,000 crore – ₹2,500 crore) each, which they will have to liquidate before the rules come into effect.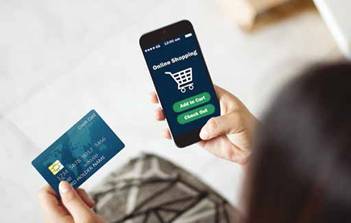 Both firms have distribution wings which procure goods and sell to vendors who in turn sell on the sites. The margins at which the B2B enterprises sell to vendors determine the discounts that the latter are able to lavish. Amazon India's B2B arm is Amazon Wholesale (India) Pvt Ltd, which in turn is owned by Amazon.com Inc. On the other hand, Flipkart India Pvt Ltd is the B2B wing of Flipkart Internet Pvt Ltd.
E-commerce companies also have been expressly barred from forcing sellers to feature products exclusively on their platforms. A certificate confirming the compliance of all rules and an auditor's note would have to be submitted to the Reserve Bank of India (RBI) by September 30 for the preceding financial year. Of all categories, this will possibly have the maximum bearing on the smartphone market since these devices contribute to almost half of overall e-commerce sales. Flipkart has partnerships with top smartphone brands such as Xiaomi and Oppo, while OnePlus sells exclusively on Amazon.
Allegations and grievances against Amazon India and Flipkart had been piling up for a while. The All India Online Vendors Association (AIOVA) in October last had filed a petition with the anti-trust body Competition Commission of India (CCI) contending that Amazon was favouring merchants that it partly owned, such as Cloudtail and Appario. The association had filed a similar petition against Flipkart in May, alleging violation of competition rules through preferential treatment for select sellers. Also in May, the Confederation of All India Traders (CAIT) had objected to Walmart's $16 billion acquisition of Flipkart, contending that the deal would create unfair competition and result in predatory pricing.
In fact, while approving Walmart's acquisition of Flipkart India Pvt Ltd, the CCI in August last had urged policymakers to look into the grievances of offline traders about e-commerce companies. Though it had declined to examine complaints of predatory pricing and preferential treatment to some vendors as those were not germane to the Walmart-Flipkart deal, it had seen the need for policy intervention.
"As per FDI policy an e-commerce platform cannot influence market prices directly or indirectly. However, this is a matter of consideration for the appropriate regulatory/ enforcement authority. The issues concerning FDI policy would need to be addressed in that policy space to ensure that online market platforms remain a true marketplace providing access to all retailers," it had remarked.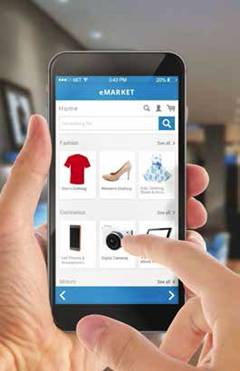 "Upon examination of the relevant facts, it was found that a small number of sellers in Flipkart's online marketplaces contributed to substantial sales. Almost all of these were customers of Flipkart in B2B segment, and hence were common customers, availing significant discounts from Flipkart in both B2B segment as well as in the online marketplaces. Further, the revenue earned from these common customers in the online marketplaces was relatively less vis-a-vis the non-common sellers whose sales on the platform was considerably low. It was also seen that the top common customers in the Flipkart online marketplaces were incorporated on or after 2016," the CCI had observed.
"The commission notes that majority of the concerns expressed in the representations have no nexus to the competition dimension of the proposed combination. Issues falling beyond the scope of the Act cannot be a subject matter of examination by the commission, though they may merit policy intervention," the CCI concluded while approving the merger proposal.
The DIPP intervention is being seen as a policy follow-up on that conclusion.
The only saving grace for the two online behemoths came through a rejoinder by the DIPP on January 3. A press note issued by the department affirmed, "It is clarified that present policy does not impose any restriction on the nature of products which can be sold on the marketplace."
Private labels of these two companies account for close to 15 per cent of the sales on their respective platforms. Barely a week ahead of the FDI clarification, Flipkart Fashion had launched a new in-house westernwear label Ann Springs. It was the eighth private label from Flipkart Fashion after women's ethnicwear or indutvarange Divastri, Metronaut for urban men, fusion indutvawear Anmi, kidswear Miss & Chief, and the Cara Mia line for women's footwear and accessories. Amazon India has its own share of private labels, including Symbol and Myx in the fashion-apparel segment.
What Lies Ahead
The December 26 development is also being seen by many as an effort to calm the nerves of small businesses. The implementation of the goods and services tax (GST) in July 2017 and the earlier demonetisation decision of November 2016 had hit small businesses the most.
But it is the brick-and-mortar retail sector that possibly stands the most to gain as of now. Many segments of traditional retail— particularly those dealing in electronics and fashion—had been adversely hit by the deep discount strategies of e-commerce platforms.
"It's a big achievement after a long struggle," Praveen Khandelwal, CAIT secretary-general, reacted in a statement. "If it is implemented in proper spirit, malpractices and predatory pricing policy and deep discounting of e-commerce players will be a matter of past." But his organisation had more: "The FDI norms as spelled out in the policy should also be made applicable on domestic e-commerce players as well to restrict them from adopting any unethical business practices and remain at par with other e-commerce players." But that may well happen through the e-commerce policy.
The reactions from the two e-commerce portals were guarded.
A Flipkart statement said it was important for the government to uphold the marketdriven growth framework for the e-commerce industry. "Government policy changes will have long-term implications for the evolution of the promising sector and whole ecosystem.
It is important that a broad market-driven framework through right consultative process be put in place in order to drive the industry forward," the company said.
<![if !vml]>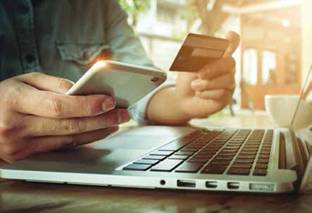 <![endif]>Amazon India was evaluating the new guidelines to engage with the government for clarity, and said it continued to be "committed to a long-term investment in our vision of transforming how India buys and sells."It outlined, "With more than 4 lakh small and medium businesses on our marketplace enabling customer choice to buy anything online, we remain committed to a long-term investment in our vision of transforming how India buys and sells and generating significant direct and indirect employment. We have always operated in compliance with the laws of the land and are evaluating the new guidelines to engage as necessary with the government to gain clarity so that we remain true to our commitment."
Among those dwarfed by Amazon India and Flipkart in the cannibalistic e-commerce rat race have been smaller rivals Snapdeal and ShopClues. Snapdeal co-founder Kunal Bahl tweeted, "Snapdeal welcomes updates to FDI policy on e-commerce. Marketplaces are meant for genuine, independent sellers, many of whom are MSMEs (medium, small and micro enterprises). These changes will enable a level- playing field for all sellers, helping them leverage the reach of e-commerce." ShopClues CEO and co-founder Sanjay Sethi said, "It (introduction of the new norms) is an acknowledgement that all the major foreign players have been consistently violating the spirit of the policy from day one. Almost all the clarification points mentioned in this policy can be directly attributed to an active violation by these foreign players."
Both foreign players in question—Amazon and Flipkart (through Walmart)—have been pouring in billions into their India operations. In May last, Walmart took over Flipkart for $16 billion through a 77 per cent stake. In September, Amazon India bought a 49 per cent stake in a venture with Samara Capital for More, the food and grocery retail chain of Aditya Birla Retail Ltd (ABRL). Amazon India was also to acquire a minority stake in Future Retail, which would have given it access to nearly a third of the organised food and grocery market in the country through the Big Bazaar and Nilgiris supermarket chains and other outlets. The fate of this venture has now become uncertain, as has that of Amazon Retail India Pvt Ltd (ARIPL), a food retail company.
<![if !vml]>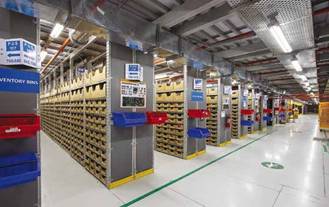 <![endif]>And since the December 26 announcement had to do more with FDI than e-commerce, doubts have been raised about the future of foreign investment, at least in some quarters. The US-India Strategic Partnership Forum (USISPF) has said that changes would harm consumers, create unpredictability and have a negative impact on the growth of online retail in India, and that the amendments that were announced without any consultation were akin to changing rules in the middle of the game.
"The amendment to the FDI in e-commerce policy is regressive. It harms the consumer, who is ultimately the king in any retail environment. It is not the government's business to micromanage businesses. This amendment bars Indian manufacturers and sellers from effectively competing in the global online marketplace," USISPF president Mukesh Aghi said in a statement. He felt that the amendment "highlights the lack of transparency in policy making and creates unpredictability."
The USISPF assertion may not carry much water. After all, the announcement was nothing new—it was merely a clarification about the existing rules. In other words, even though the government may not have said in as many, Amazon and Flipkart were flagrantly circumventing the rules in the absence of clearcut norms and guidelines, which have not been changed but only made less ambiguous.