The threat from backshoring is real and looming large. It is time for the Indian garment industry to start planning to face the threat from Industry 4.0 accelerated by large-scale automation and robotics for tasks primarily handled by humans, writes Suhayl Abidi
A new factory is coming up in the US state of Arkansas that, when commissioned in 2019, will produce t-shirts stitched by sewbots, or sewing robots. The factory is being built by a Chinese manufacturer for Adidas. It will have 21 production lines manned by sewbots and will be capable of making 800,000 t-shirts a year at a cost of $0.33 (₹22) per unit. Even a country like Myanmar, with the cheapest labour cost in the world today, cannot compete with this.
The sewbots use a combination of patented highspeed computer vision and lightweight robotics to steer fabric to and through the needle with greater speed and accuracy than a human.
The idea of Industry 4.0 and intelligent manufacturing is gradually becoming a reality and is revolutionising labour-intensive clothing manufacturing.
The t-shirt is the most common garment outsourced from low labour cost countries and constitute almost one-third of the total garments produced. Each robot will replace 17 workers in this factory and the ripple effects will soon be felt in garment factories in the developing world. Jeans, which constitutes another 20 per cent of outsourced garments, would be the next.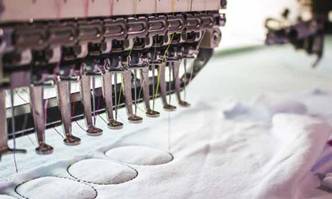 This technology outflanks the labour cost advantage that India and other garment exporting countries have today. The loss of export revenue and employment in the long run will not only be felt by the garment manufacturing industry but span other labour-intensive sectors such as footwear, pillow, bath mats, automotive mats and towels, which can easily use sewbots.
Apart from reducing manufacturing costs, another advantage of backshoring is shifting manufacturing closer to the customer resulting in faster delivery times. This aspect is important for fast fashion. In the future, a consumer could take a body scan once, then order custom clothing, manufactured at a robotic factory to be delivered anywhere in the world.
In 2016, Amazon received a patent for a manufacturing system that produces 'on-demand' apparel. In late 2015, Adidas opened a heavilyautomated manufacturing facility in Germany called Speedfactory. The facility will align a small human workforce with technologies including 3-D printing, robotic arms and computerised knitting to make running shoes—items that are more typically mass-produced by workers in far-off countries like China, Indonesia and Vietnam. The factory will cater directly to the European market, with digital designs that could be changed within minutes and robots that could seamlessly transmute them into footwear customised to the shifting preferences of European runners. By placing factories closer to consumers, Adidas could ostensibly leapfrog over shipping delays and expenses and could react to consumer needs within days.
Adidas was not alone in betting on the importance of customisation; practically every major consulting company—McKinsey, Bain & Company, Deloitte—has issued a do-or-die report in recent years about how 'mass personalisation' is the wave of the future.
When the Adidas Speedfactory opens at Atlanta in the United States, it will bring about 160 new jobs. Job listings for humans include roles for quality inspectors, tailors, process engineers with robotics experience and technicians who are adept in machining. The Speedfactories will produce about half a million pairs of shoes—just a sliver of Adidas' total annual output, which runs close to 300 million.
The Speedfactory sneakers, at least in the short term, are likely to be sold to a niche audience that is willing to pay upward of $260 for a limitededition pair of shoes.
The impact on exports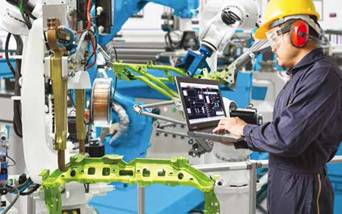 Improvements in automation can now finally substitute for cheap foreign labour, which will naturally push factories closer to where the consumers are. As manufacturing shifts from offshore mass production to customised, local fabrication, jobs may disappear or reduce in allied sectors like logistics and distribution. It will be a slow process and take over a decade or more and can lull us into thinking that jobs may not disappear altogether. This is a false premise as the onslaught of technology will continue relentlessly and as soon as robotic costs come down, these factories may make their appearance in countries like China and India.
To save jobs, the Indian government has tried in the past to prevent mechanisation of industries. Kerala's cashew industry is the latest example. The Kerala government prevented import of cashew processing machines from Vietnam to save its large labour force working in cashew processing factories. Today, 760 out of 850 factories have closed down as they cannot compete against Vietnamese processing costs, which are 40 per cent cheaper and all those jobs which the government tried to save are now gone forever.
India's garment sector employs 12 million poorly educated workers who are given a few weeks' training before getting a job in the thousands of factories that have mushroomed throughout the country. However, many countries like Bangladesh and Vietnam have labour costs much lower than India's and have increased their exports at its expense. Now, Myanmar and Ethiopia have entered the garment export market with costs lower than even Bangladesh and Vietnam. They have also benefited from China exiting the garment sector due to its high labour costs. Besides labour cost, India's inflexible labour laws and ineffective export facilitation schemes are also responsible for its declining exports for the past several years. Even Indian companies like Raymond and Arvind have relocated part of their production to Ethiopia.
India's apparel export has been declining for several years and has been accelerated first by demonetisation and later by goods and services tax (GST) woes. In addition, failure to conclude a free trade agreement with the European Union has made India's exports costlier by 12–14 per cent compared to rivals. In 2017–18, the country's exports declined by 4 per cent to $16.7 billion, though a growth of 2.2 per cent was seen in export to the US and is expected to decline by around 10 per cent in fiscal 2018–19. India's large domestic market, growing at 10 per cent per annum is the saviour which too is being hit by duty-free imports from Bangladesh. A scan of major stores in malls would make it clear the extent of Bangladesh incursion.
Leather goods, especially shoes, are the next sector where automation will increasingly take place of labour to stitch shoes. Just last year, over 21 billion pairs of shoes were manufactured in the world, which means that for every person in the world, three shoes were made. Leather shoes also have the largest and most expensive market in the world.
By value for exports alone, leather footwear accounted for $54.6 billion in sales. Even though that figure has dropped because of the collapse of the value of Chinese footwear by 12 per cent from 2014 to 2016, it is still an impressive industry.
India is the world's second largest shoe manufacturing country and produced over 2.1 billion shoes last year. The production has remained steady around that number for the past five years. India's market share expanded a decade ago through producing high-quality leather at low prices and low wages, thus making sure that global interest for production in India is high.
Like most things where manufacturing is involved, China blew the competition out of the water by producing 66 per cent of the total shoes in the world last year. With 12.6 billion shoes produced last year, China not only satiates its huge domestic market but also has the largest stake in international shoe exports.
Start strategising now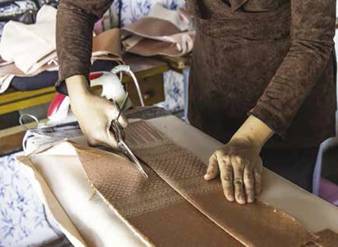 Although the adverse effect of robots on Indian exports will not be visible for at least a decade due to the high capital cost involved, it will definitely be a factor in determining the country's competitiveness in the long run. Today, robots have a large presence in India's automotive plants and there is no doubt this trend will be seen in other factories in future.
Indian factories have to compete with not only lowcost countries but also the high cost of complying with antiquated labour laws. As the cost of sewbots become competitive, Indian exporters would also start installing these and consequently reduce labour.
Foresight requires that the government and other stakeholders should start strategising now as to where to position India's apparel exports due to this threat of backshoring. Not only we must make India attractive to manufacturers from China and other countries like Italy and Spain, we must also find new markets in Africa and Latin America.
A beginning should also be made in niche but highly profitable products like bridal attire and high-end lingerie in addition to increasing share in the home furnishing market where low-labour cost countries do not have much advantage. To be attractive and competitive, we must ensure top quality of our products. A recent case where a major exporter tried to palm off Indian cotton as Egyptian cotton are best avoided.
Second, India should increase production of complex hand-made garments like winter outerwear. Most of the advanced countries like the US, European nations and Japan experience cold weather for at least six months of the year and a family buys several types of outer clothing for varying degrees of climatic conditions. These constitute coats, jackets and body warmers.
Third, India should cultivate a national brand for organic cotton clothing and home textiles. Organic growth is up to 30 per cent compared to 5–8 per cent in conventional clothing. India is the largest producer of organic cotton and it should be used for value-added products. The time has perhaps arrived to opt for an exclusive special economic zone for cotton with designing, marketing, organic dyeing and accessories at one place.
The quality can be controlled in a better way when all processing is done under a single roof.
Fourth, value-added mass customisation should be preferred. Today, online tools are available for measuring and selection. These customised clothing can be delivered across the world through courier services.
It is time for stakeholders now to sit and gaze into the future to convert the potential threats into opportunities.