The "casual" t-shirt is something that no brand or retailer takes casually—it still constitutes a substantial chunk of sales volumes, if not being the mainstay of the product portfolio. Subir Ghosh browses through trends.
There are many who believe, not wrongly, that the best and safest bet to start an apparel business is to do it with t-shirts. It is a product category that has hardly seen a perceptible dip in sales—right from the 1950s when Marlon Brando and James Dean made them popular, hip and chic.
There are far too many angles to look at, and most of them still ring true—some truer than before. T-shirts remain fashion essentials and timeless. They are still a medium of expression, as they were when Disney-character t-shirts stormed the American markets over fifty years ago. To hammer a worn-out cliche—more than ever before, t-shirts are used to make political statements and aver social commitments. If you have to say it, do so with a t-shirt.
As societies, the world over, increasingly jettison the formal for the casual, the t-shirt perforce becomes a garment of choice. It remains easy-to-wear, far more affordable than other garment categories, and just as easy to discard into the bins too. As businesses relax hithertostringent norms on clothing in offices and athleisure sees an unrestrained boom, t-shirts become a must-have in most brands' portfolios. There is a lot of variety around—you can buy organics, or round-necks, or spandex-made. You also have innumerable price points to choose from. Better still, you can customise one for yourself.
Cotton Remains Mainstay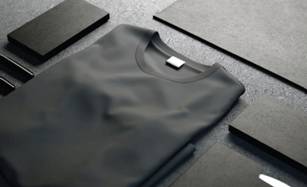 For practical purposes, a garment's story begins with the fabric, and the fabric indicators are clear—cotton remains the preferred fabric, be it in pure organic form or as blends. According to Sanjay Arora, business director of industry advisory firm Wazir Advisors, cotton and cotton blends retain the majority share in the domestic t-shirt market with a brute 94 per cent share. "The domestic supply chain for t-shirts (like other commodities) is cotton-dominated. However, man-made fibre (MMF) based t-shirts (with spandex) have been growing fast in recent years. The drivers include high growth in women's westernwear and the athleisure segment," he points out.
Arora's observations find empirical resonance in those of brands and sellers alike. Remarks Rishabh Oswal, executive director of Monte Carlo, "Cotton is still the most common fabric used by t-shirt makers of the textiles industry in India. Cotton blends too have increased in popularity because of their cost advantages and convenience of use—they do not shrink or wrinkle as easily as pure cotton does. Polyester-cotton blends have seen an increase in popularity as the t-shirt segment itself gains greater penetration with India's middle class set to expand by 19.4 per cent annually."
Mufti's founder and managing director Kamal Khushlani agrees that cotton is indeed the most sustainable fibre on earth and that it is still the preferred fabric used in t-shirts, and indicates that newer fabrics like linen blends, lycra, polyester and rayon blends are becoming more popular by the day because of their comfort, stretch and feel. "Athleisure—trending globally—has added to this phenomenon of casual, relaxed—yet, chic—wear," he adds.
One of the reasons why cotton loses out—once in a while—to other fibres is that a 100 per cent cotton t-shirt has high chances of the colour fading away. So, as Kamakshi Kaul, vicepresident for design at Max Fashion, puts it, "most customers go for cotton blends. Organic tees are also creating a big impact in the market because people are focusing more on living in a sustainable way.
The best fabric for a t-shirt could be poly-cotton/rayon (cotton blends) with a 30:70 ratio, because the hand feel is softer and colour does not fade. There is no best fabric as such because it is a very subjective thing to talk about and all the brands are offering tees in cotton and cotton blends. Every person has his or her own personal favourites in terms of fabric depending on how it suits their body and sensitivity of their skin."
<![if !vml]>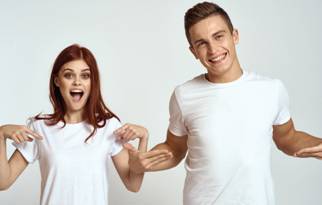 <![endif]>Kaul has a point about personal preferences. But it is also about the athleisure trend, as Khushlani maintains, that is seeing a growth in both blends and other fabrics. At Huetrap, cotton is the most preferred fabric of its customers. Says chief executive Cibi Karthic, "In general, cotton is more popular than synthetics in India (t-shirt market). The growth in synthetics and blends can be attributed mainly to the huge increase in demand for activewear. Synthetics and blends are consistently improving both in terms of performance and durability. They are becoming very comfortable too. The dry-fit fabrics from a decade ago weren't as comfortable as the ones available today."
But if the utility factor were to be kept aside for a moment, brands and manufacturers that promote cotton—organic cotton, precisely—have a different point altogether to make. No Nasties, for one, is committed to cotton—100 per cent organic and Fairtrade cotton. Founder Apurva Kothari asserts, "Our raison d'etre is to help reduce suicides in cotton farming communities across India by creating awareness of the issues they face and offering a solution by way of our organic, Fairtrade cotton clothes. Blending soft, cool cotton with any petroleumbased fibre does not make sense for us as it does not align with our mission and isn't planet friendly anyway. In India, with our large cotton farming communities as well as our hot climate, cotton makes the most sense."
It is not without reason that cotton, despite competition from others for either their utility values or colour-fastness, continues to rule. Amit Kandhari, chief executive of Soul Space, keeps the backdrop in mind: "Historically, clothing is, and has been, made from many materials. Cloth is either woven or knitted and can be made from a large variety of fibres, which in turn can be natural, cellulose, or synthetic. But cotton tops them all, especially if we are considering t-shirts. Although many fabrics are used to make t-shirts, cotton is the most popular fabric. It is soft, sturdy and breathable.
"It is also ideal for everyday wear and is casual. We promote organic cotton which is grown using methods that do not greatly impact the environment. For example, organic cotton production maintains soil fertility and reduces the need for fertilisers and pesticides. Even though globalisation and industrialisation have affected the fashion industry, consumer trends, etc, I strongly believe that cotton is here to stay; it has always been and always will. At Soul Space, cotton is the preferred fibre, but occasionally we do use lycra to improve the functionality of the garment. As sustainability is the core of Soul Space, all the cotton that we use is organic and Fairtrade-certified."
The argument echoes with Harsh Shah, co-founder of shopping portal Fynd: "Cotton shirts breathe better than clothing made with synthetic materials and are less prone to retaining odours and losing shape. Cotton is the main material for most of the t-shirts on our website. It is the most preferred material in India, mainly due to the climate. The t-shirt is the largest selling category on our website, we don't see a drift of preference to any other
materials else than cotton." On ShopClues, according to Ritika Taneja, head of category management, this reflects in sales with cotton topping preferences all the way.
Bustling Activity
The growth of activewear as a palpable lifestyle category, particularly in this decade, has boosted the t-shirt product segment significantly. But if one were to split hairs, this would also mean considerable differences of opinion among many on whether to include t-shirts as a specific product segment, or as one distinct component of the overall activewear lifestyle category.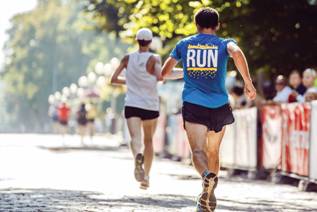 Fitness, underlines Kandhari, is having a moment in fashion and activewear is leading the pack in the apparel industry. He explains, "The rising popularity of athleticwear is being driven by a variety of social and demographic factors, starting with greater health consciousness. Sports-influenced attire is increasingly versatile and worn even in everyday settings. Sportswear is a high-performance product requiring extensive research and development, which makes it difficult for knockoffs to gain traction." Moreover, athletic brands are far better positioned than traditional apparel retailers. "The opportunities are brightest in under-penetrated emerging markets, where there is a high correlation between economic growth and consumer spending on apparel," Kandhari goes further.
Arora posits that the overall market scenario is very specific to the sportswear/activewear segment since the fast growth in this section has propelled the overall growth in the consumption of MMF spandex-based t-shirts. "On the manufacturing front," he continues, "India has a weak supply chain with very few high-quality spandex t-shirt manufacturers. The majority of the high-end demand is being met by imports. On the brand front, these t-shirts are the highest selling items. Many brands have come up with their own trademark product names with special qualities to create an edge over competition." As things stand, according to Arora, the historic growth rate of activewear (with a 10-year compounded annual growth rate, or CAGR) is 12 per cent. The corresponding figure for t-shirts is 8 per cent.
Therefore, ShopClues makes that perceptible distinction and categorises casual and activewear t-shirts separately. Elaborates Taneja, "Both are mutually exclusive zones in terms of positioning, promotion and sale. We can say 'zero intersection'. Whenever we intend to promote smart fashion, casual t-shirts are promoted on all prime avenues and whenever we intend to mask any promotional campaign with a fitness theme (gym/yoga/workout, etc) activewear is promoted. Both have separate stores here at ShopClues."
New trends, even though activewear is not that new anymore, call for recalibrations. That's what Mufti has done by launching a knit t-shirt which inherently has stretch characteristics and breathability. "Mufti's range has a combo of regular daywear to smart casuals, keeping in mind the current and future trends and has created a niche of its own giving t-shirts the go-to urbanwear of today," says Khushlani.
No Nasties, on the other hand, started out as a t-shirt brand around eight years ago and has since grown into a full fashion brand offering shirts, hoodies, trousers, skirts and dresses (all from 100 per cent cotton). Amplifies Kothari, "While the activewear segment has grown, the consciousness for ethical and sustainable fashion is more with the middle to older segments (30–50 years) as opposed to the younger college-going crowds. This older segment does not want just t-shirts; so, we've expanded our product range accordingly. T-shirts are still a big part of our business, but it's mostly sold as a B2B (business-to-business) product in our portfolio for corporates and stores targeting tourists."
Brands, therefore, need to take this portfolio component seriously. Rajat Khurana, managing director of ASICS India, highlights, "There has been a rise in the demand of activewear with everyone falling for an increasing number of celebrities sporting these apparels. Besides, the rise in the number of marathon events too has made the clothing line popular. Apparels and accessories currently account for 15–20 per cent of ASICS's turnover in India, and the idea is to take it to 20–25 per cent over a period."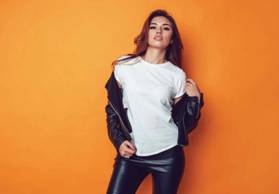 The growth of athleisure, stresses Oswal, has also been rising following adoption of advanced manufacturing technologies and innovations which has in turn helped lower prices of the otherwise-costly products. "T-shirts designed specifically for gymwear and workouts, but carrying enough style and comfort to wear on the streets, have seen a rising popularity in line with the growing popularity of fitness regimes themselves. A sub-brand for our premium sports and fitness range, Rock-It, has seen a very enthusiastic response, particularly through e-commerce platforms."
This, of course, will keep growing. Continues Kandhari, "Although there are cultural and social differences among individual countries, there is significant room for growth overall. As per analytics, Asia-Pacific is expected to grow at the highest rate. The global sports apparel market is expected to be $184.6 billion by 2020 and we are also a part of this global trend. This has helped the company to strengthen its market position in various geographies. Soul Space specialises in yoga and leisurewear; so, we do make t-shirts, but a lot of focus is also on other styles such as leggings, tanks, sports bras, etc."
"The constant innovation in performance fabrics means that we will see more variety and growth in the activewear market. This is very exciting from both manufacturing and retail points of view. We will be launching a range of products for our customers in this market soon," reveals Karthic.
Expanding this idea gives a different picture. Consumers' wardrobes—both in India and across the world—are undergoing a distinct shift from formal clothing to a greater preference for trendy and casual attire. "T-shirts are not just a fashion essential—they are a medium for expression and an ageless insignia of the young and the young at heart. What evolved from undergarments have today become a ubiquitous piece of clothing across the globe. It's easy-towear, comfortable, stylish, finds space at almost every occasion and hence everybody has one," says Kaul.
The Biggest Block
Not surprisingly, hence, t-shirts constitute a substantial chunk of sales for most brands and retailers.
Mufti's t-shirt collection, according to Khushlani, has seen a steady increase in sales in the past decade. "The t-shirt sale is now adjacent to our denim sale. The prediction is that the new global trend of casualwear even at the workspace will open up new avenues of sales in this category."
T-shirts constitute about 35–40 per cent of the overall product distribution at Fynd. "It is the largest selling category on our websites. This proportion has grown exponentially over the years as our customers always have the need to buy t-shirts," says Shah. At ShopClues, t-shirts contribute 40 per cent orders for men. In the women's section, ethnicwear (saris and suits) leads the chart and tops/tees account for only 10 per cent of the order share, according to Taneja. For No Nasties, t-shirts are barely 15–20 per cent of the B2C product range, but account for 90 per cent of the B2B offering.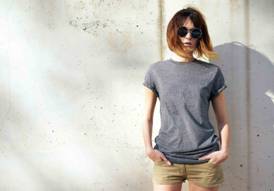 At Soul Space, informs Kandhari, "only 10 per cent of our portfolio is t-shirts, as the focus of the brand is yogawear; so, we do make lots of bottoms and sports bras. India produces 11 per cent of the global t-shirt production. Our country has seen the most notable growth in t-shirt production in the last decade. And we have seen an average growth rate of 3.7 per cent in our t-shirt exports. The t-shirt consumption will continue to grow seeing the changes in global economy, ongoing urbanisation, population growth and increasing income levels. The global t-shirt market size is $180 billion and growing."
The share of t-shirts for Huetrap is as high as 70 per cent. "But this number has been falling for us even though sales numbers are up. This is because we are seeing very positive growth in other segments such as knit-shirts, loungewear, shorts, hoodies, leggings, etc," says Karthic. Cotton products made up 61 per cent of Monte Carlo's output by revenue in FY 2017–18 and a large part of this was through t-shirt sales. The proportion has grown since the previous fiscal, briefs Oswal.
In the case of ASICS, even if the proportion is small right now, the brand believes this will grow. Apprises Khurana, "The overall value in percentage of t-shirts as compared to the overall products that we have in the range is about 3 per cent. The demand has been increasing year by year and with the increase in the number of stores the percentage buy has increased by approximately 10 per cent yearly."
The t-shirt market in India, believes Kaul, still has huge opportunities for industry players due to the increasing penetration of the category into smaller towns and rural areas, and among middle-aged consumers and women. "In the organised segment, the price point mostly begins at ₹249 and goes up to ₹1,299. The price points keep going up depending on style, material and brand positioning. In the last year itself, slogan tees have captured a huge chunk of the market. A noticeable trend that has created waves in the fashion world and is experiencing a surge in demand is that of t-shirts being used to call out social issues or make statements that talk about equality.
"The global t-shirt industry has evolved, driving fashion trends in the form of plain t-shirts, personalised t-shirts, graphic t-shirts, vintage t-shirt designs, and long sleeve custom t-shirts," according to Kaul. "The rapid penetration of e-tailing in the fashion space had created a positive impact on the fashion industry in general. The t-shirt category, especially custom-print and designed, has exhibited a higher acceptance for e-tailing. The prevailing trend of Friday dressing is another important trend shaping the market demand. It is stimulating demand for casual apparel, especially t-shirts. T-shirts are specifically targeted towards the young population. One of the main reasons behind the popularity among youth is that t-shirts strike chord with the creativity hidden inside each teenager. Teenagers have the flexibility to choose every element of their t-shirt including colour, design, garment, logo, etc, which allows their creativity to take over as they design a t-shirt matching their personality, style, and attitude."
There is also a scope for brands themselves to grow. Arora points out, "The domestic apparel market of India is still largely unorganised. An estimated 60–70 per cent of the overall t-shirt sales occur in the unorganised sector ($ 1.1 billion). However, the share of the organised market is gradually increasing." One indicator of this is that many large and small international and domestic brands have entered the Indian apparel retail space over the last decade. Therefore, the branded t-shirts sub-segment will keep growing.
Arora also looks at the global market. "The global trade for cotton-based t-shirts has marginally decreased over the last decade. The key markets for cotton t-shirts have remained the same with the European Union (EU), the US and Japan as the top importers. On the supply front, China is still the undisputed leader. However, Vietnam and Bangladesh have emerged as big suppliers, while India has maintained its position among the top five suppliers of cotton t-shirts during the last 10 years.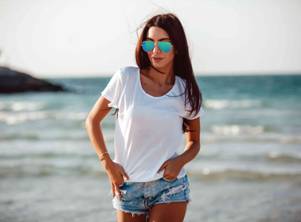 The global trade of MMF-based t-shirts has grown at a CAGR of 1.8 per cent between 2007 and 2017. Conventional markets like the EU and the US continue to be the biggest importers, with the emergence of new markets like the United Arab Emirates (UAE).
On the supply front, Asian/Southeast Asian countries like China, Vietnam, Bangladesh and Cambodia dominate. With the US-China trade war, sourcing is expected to shift further from China to countries like Bangladesh, Vietnam, India, Sri Lanka and Ethiopia."
Custom-Made
One of the other palpable drifts is that of customised t-shirts. As of now, this trend is largely limited to online retail landscape in India, according to Arora. "The key drivers backing the growth of this segment are the changing social dynamics especially among urban youths, social media culture, growing presence of sports leagues, etc. Due to the limited scale of this segment, it does not seem to be an opportunity for large suppliers and due to the same reason, it cannot be identified as a threat to the conventional t-shirt market. However, this segment will have a considerable growth in the coming years.
Kaul, however, senses an opportunity. She underscores, "And, it's not a fad that will pass away with time due to its increasing demand in the fashion market. The global custom t-shirt printing market is expected to witness significant growth, shifting trends towards fashionable apparel particularly among the younger generation is expected to drive the demand for custom printed t-shirts. The emerging trend of occasion-specific clothing has given a push to the growth of casualwear. T-shirts have a presence that cannot be ignored and also have an alley even among not so fashion-conscious people." Karthic concurs to an extent, "The majority of the market share is held by non-customised t-shirts, and I don't see this changing soon. On the other hand, I also don't see customised t-shirts to be just a fad; they will always be a part of the market. There is definitely an opportunity there."
Kothari sees the DIY (do-it-yourself) t-shirt option, as well as the on-demand digital printing services offered by several online vendors, a great addition to the product offering available to customers. "It allows for creativity and innovation in design without having the limitations of the high minimum order quantities of screen-printing. It's an exciting space and one which we have experimented with too in the past. However, the printing quality and the colour-fastness of these aren't yet comparable to screen-printing. So, it's not something we persisted with due to a large number of customer complaints."
Oswal has similar views: "Customised t-shirts are great for sustaining interest in this casualwear product. For large manufacturers like Monte Carlo who engage in an enlarged scale of production, it makes more sense to invest in customising t-shirts according to trending consumer preferences. We still provide plain prints for customers to personalise the message or graphic that appears on their DIY t-shirt."
Shah, however, contends that this is nothing new: "Customised t-shirts have always been in trend, right from the time t-shirts emerged as a trend. Because of their attractive appearance and availability of sizes, t-shirts captured the fashion world easily and at a fast pace. Online marketing and shopping have made the lives of many fashion geeks easier. There are many reasons behind the popularity of customised tees.
One is that these custom t-shirts get in touch with the creativity hidden inside each individual. Consumers can choose every element of their custom shirt, right from the colour, pattern, garment, words or images that will be printed on them, and so on. So, they are able to let their creativity take over as they create a t-shirt that matches their attitude, style, and personality."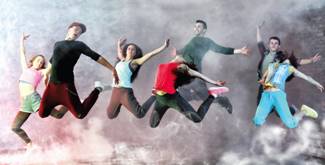 Kaul too dwells on the creativity bit, as she argues, "Customised t-shirts are not just fashion essentials; they are a medium of expression and ageless insignia of the young and the young at heart. One of the main reasons behind the popularity of customised t-shirts is the creativity hidden inside each person. They prefer having custom artwork created and placed on their t-shirt and have the flexibility to choose every element of their custom shirt including colour, design, garment, logo etc, which allows their creativity to take over as they design a t-shirt matching their personality, style, and attitude. Thus, every retailer today knows that consumers buy products that are all about their sense of style, humour, and individuality. Hence customised t-shirts are surely a best choice for customers."
But not everyone is taken in by the DIY trend. Khushlani contends that Mufti's t-shirts are mainstream which provide the best of what fashion and current trends have to offer. "Focusing on new-age prints, weaves, melange and techniques and using waffle textured touch and feel fabrics give the customer a more enhanced experience over a DIY." On the other hand, as a sportswear brand, ASICS is currently inclined towards providing apparels in India in emerging segments such as athleisure, with a focus on both men's and womenswear. "Though the market has also witnessed a rise in preference for customised t-shirts, we do not see it as a threat, as an increasing number of celebrities sporting apparel from the athleisure segment have made the clothing line popular," contends Khurana.
Taneja alludes to some logistical constraints: "The existing customer policy (i.e. easy returns) does not allow sellers to work on the concept of customisation where customer holds 100 per cent right to return the product. Second, customisation may take longer than usual time to produce or develop a product which does not fit well with the current e-commerce shipping policy (dispatch lead time is one day, where seller is supposed to ship or dispatch within 24 hours after receiving the order)."
Too Fast For Comfort
The craze for t-shirts comes with a consequence. That is because fast fashion, particularly the t-shirt, has been time and again indicted as the prime reason for ever-piling post-consumer waste the world over. No brand or seller—as of now—wants to go slow on consumption, though all of them would like to employ "sustainable" materials or deploy such manufacturing processes. As of now, the onus will have to lie with consumers.
T-shirts, feels Khushlani, are mostly an impulsive buy on part of a consumer. "However, it will be used a couple of times more than another apparel category by a consumer for various purposes. To be sustainable and control waste management, Mufti manufactures as per requirements and hence has minimal leftovers. Being one step ahead in trends and fashion, we avert changes—hence—making sure we are price-sensitive as well." Khurana too declares, "We (at ASICS) believe in reducing waste and are committed to using more
sustainable materials such as recycled, bio-based and waterless dyed materials in our products. Shifting to more sustainable materials and manufacturing technologies also play an important role in reducing our global carbon footprint."
For Kothari, the issue is about how one uses them: "Fast fashion and its unsustainable nature depends almost entirely on the purchase patterns as well as the durability and long-term usage of the garment. T-shirts are not unsustainable by nature—just depends on how often you wear them. I'm still wearing t-shirts from the day we launched eight years ago—I would not say that's fast fashion by any means. They've outlasted several pairs of denims and even shoes!" Karthic's understanding does not differ: "Fast fashion doesn't necessarily have to mean average or below-average quality. As a brand, I believe we need to offer quality products which are durable and make a consumer think twice before dumping it too soon."
Oswal is visibly concerned. He elaborates, "We are well aware that fast fashion is a trend in uniformly developed economies such as the US and Europe. However, there is high reusability of clothing in India, because of the practice of donating or giving away old clothes to the needy. T-shirts are reused as rags as well before they are eventually discarded. Nevertheless, Monte Carlo engages in responsible environmental practices by limiting the amount of harmful dyes and chemicals in their t-shirts and other products so that they do not disperse in the environment. We also use a significant amount of solar energy in our plants and warehouses to reduce our carbon footprint."
The views of Kandhari are somewhat similar. "Fast fashion means charity shops are getting too many clothes. Throwaway garments contribute more to climate change than air and sea travel. In the past 15 years, global clothing production has doubled to meet demand. But it has left a trail of cast-offs, with more than half of fast fashion items thrown away in less than a year. The world needs a new model for commerce that can empower the customer to participate in something better and bigger so they could have everything without creating waste. We need to reach a carbon neutral status.
"In fact, our long-term goal is to be a zero-waste facility. Fast fashion also means cheap fashion and sometimes the quality of dyeing and construction of the t-shirts is not good enough to last, but only a few washes. At Soul Space, the focus is not on fast fashion, but sustainable fashion. And for this, we try and make our collections timeless, neutral and we also ensure very good quality of the products so that they last, and the consumer does not need to purchase a new garment very quickly."
While most agree that fast fashion is unsustainable by its very nature, they feel that they can't dictate this in turn to customers. Shah's contention is this: "What we need here is alternative fabrics which do not hurt the environment and are also cheap and easy to reuse. Till that time, we can work on creating customer awareness but not much on curbing the demand for fast fashion." ShopClues does not have a policy around distribution of disposables (especially t-shirts), but as Taneja says, "we frequently participate in CSR activities (in collaboration with non-profits) where we try to inspire/influence people to donate phased out products to support under-privileged segments of the society."
Sure, it can be tempting to just toss away these garments and replace them, especially because t-shirts can be pretty cheap to buy anew. Says Kaul, "As an increasing number of consumers call out the true cost of the fashion industry, and especially fast fashion, we've seen a growing number of retailers introduce sustainable and ethical fashion initiatives such as instore recycling schemes. These schemes allow customers to drop off unwanted items in 'bins' in the brands' stores. 
"The real issue with fast fashion is the speed at which it is produced, putting a huge pressure on the people and the environment. Recycling and small eco-clothing ranges (when they are not only for greenwashing) are not enough to counter the 'throw-away culture', the waste, the strain on natural resources and the issues created by fast fashion. The whole system needs to be changed."
And, t-shirts can't shy away from this responsibility.