For airjet yarn preparation, we need a better opening without fibre rupture. This is ensured by LMW's gentle blowroom line. LMW's machines, equipped with gradual opening and cleaning processes ensure the best output quality. LMW's Card LC 361 is built with superlative features such as pressure regulated chute, variable nipping, and 36 working flats (highest flat index), making it the leader in its segment.
Also, LMW's new auto-leveler DrawFrame LDF3 comes with duo digital auto-levelling principle. Such path-breaking, industry-leading features of LMW's machines ensure the best output quality, and therefore the first choice of customers.
GHCL Limited
GHCL Limited, established in the year 1983 is a diversified group with a market capitalisation of around 3,000 crore. It has ascertained its footprints in chemicals, textiles and consumer products segments.
The textile operations at GHCL is an integrated set up commencing from spinning and extending to weaving, dyeing, printing and processing till the finished products like sheets and duvets. It is one of India's leading manufacturers of home textiles with in-house spinning units at Madurai and Manapparai, Tamil Nadu and the state-of-the-art home textile facilities at Vapi, Gujarat.
GHCL's Spinning Division (Unit: Sree Meenakshi Mills) is located at Madurai and Manapparai regions of Tamil Nadu, India. The division has a production capacity of 80 tonnes per day with 1,85,000 spindles, 3320 rotors, 480 air-jet spindles and 5760 TFO spindles.
GHCL and LMW have been partners in growth for the past three decades. The Ring Spinning units of GHCL have LMW's latest blow room line, LC361 Cards, LDF3 Auto Leveller Draw Frames, LK69 Combers, LF4200A speed frames and LR9AX Ring Frames.
In Airjet spinning segment, GHCL is the quality leader and runs 100 per cent viscose, modal, polyester blends. It has partnered with LMW for the Blow Room and LC361 Cards in its Airjet Spinning project.
The plant spins multiple variety of yarn ranging from 16s to 32s in open end, 30s to 140s in 100 per cent cotton compact, 24s to 70s count in synthetic and blended yarns (compact and non-compact) and 20s to 40s air jet spinning yarn.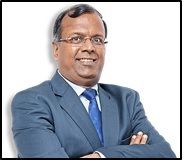 Ravi S Jalan, managing director, GHCL has set the tone for the company's values, ethics and culture. Jalan, with over three decades of experience has an in depth understanding of the business, excellent analytical skills and is a firm believer in the power of teamwork. He was ranked 29th in the list of Top 100 CEOs based on BT - PWC Best CEO survey in 2017.
Ravi S Jalan, Managing Director, GHCL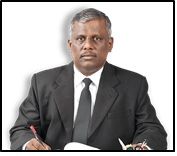 M Sivabalasubramanian, CEO (Yarn Division), heads the operations, development, strategy, raw material procurement and marketing of GHCL's yarn division. He has a rich and varied experience of three decades in cotton procurement, spinning and its commercial aspects.
M Sivabalasubramanian, CEO, GHCL
KC Ravi, vice president (Operations), assists in the operation of the spinning division, procurement of raw material, yarn marketing as well as project planning.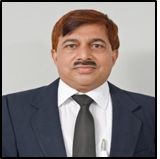 "While setting up projects, we always ensure to derive the optimum quality and efficient plant output from our projects. For this we have been partnering with LMW for most of our requirements for the spinning segment and this has always helped us to deliver the optimum quality and also helped us grow in the spinning industry with today's wafer-thin margins."
KC Ravi, Vice President, GHCL
Lucky Group
With over 40 years of experience in the textile industry, the Lucky Group ventured into fabrics manufacturing in 1976. Later, the group expanded by integrating backwards, with the setting up of Mothi Spinners, with an installed capacity of one lakh spindles and 40 machines dedicated for Airjet spinning.
Riding on their rich experience in cotton industry, Lucky Yarn Tex was established in 2008 as an integrated spinning and weaving unit having 50,000 spindles, 11 machines dedicated to airjet spinning, one sizing unit and 200 airjet looms to cater to the needs of today's global textile market.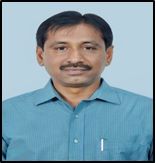 "Thanks to our manufacturing set up with the finest and fully automated spinning machinery sourced from LMW, we have been able to produce high quality yarn consistently. During every stage of yarn manufacturing, emphasis has been placed on raw material characteristics, quality and energy efficiency. Throughout our successful journey, LMW has had a vital role to play."
G Rajamanickam, Executive Director, Lucky Group
The Lucky Group has installed 51 airjet spinning machines that could process count ranges from 14s to 60s.
Gimatex Industries - state-of-the-art Airjet spinning plant with LMW set-up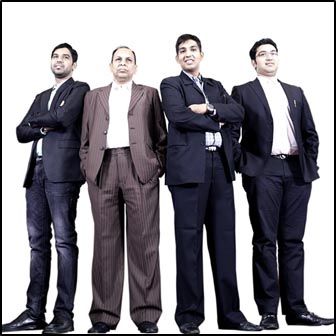 Gimatex Industries Pvt Ltd, established 1993, was set up with a vision to provide premium quality textile products using the latest in textile manufacturing technology. The company is led by Basant Kumar Mohota, the chairman and mentor to the group. Supporting Mohota are his sons-Prashant Kumar Mohota, managing director, and Vineet Kumar Mohota, director for Finance and Anurag Kumar Mohota, director for works.
Gimatex is a completely integrated textile facility with ginning, spinning, weaving, and processing units.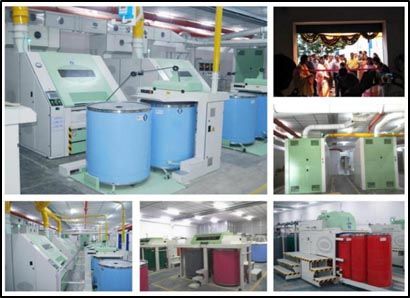 Today, Gimatex has a spinning capacity of 1.4 lakh spindles, 3,000 rotors, and 576 airjet drums. During the execution of airjet spinning project, Gimatex has procured preparatory machines from LMW that includes Blowroom, card LC361 and Drawframe machines. Recently, Gimatex enhanced its airjet spinning capacity by adding another 384 drums that produces about 5 tonnes of yarn per day from various raw material such as grey viscose, poly-cotton melange and others.
The airjet unit today produces benchmark quality yarn and has consistently met the highest standards. The partnership with LMW is thus poised to grow from strength to strength in the company's growth story.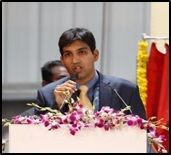 Speaking of the company's long and successful partnership with LMW, Prashant Mohota, MD, Gimatex said, "We selected LMW for our critical project, which involved handling melange fibres in both poly-cotton and viscose. LMW was warm and willing to work very closely with us to understand what exactly it takes to fulfil our stringent requirements. LMW offered us the best support, service, and assurance that made LMW the primary choice for us."
Prashant Mohota, Managing Director, Gimatex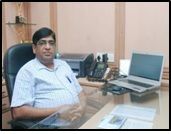 "While planning this project, our main focus was to achieve the best-in-class quality with the highest possible productivity. We found that LMW machines were in every count, a perfect match for our requirements, rivalling all European suppliers, especially in the price/performance ratio."
Atul Kumar Jain, President, Gimatex
Garg Acrylics
Garg Acrylics, Bathinda, Punjab has set up a state-of-the-art airjet spinning unit with the latest in technology at Bathinda. Garg has chosen LMW's range of machines for its plant that includes LMW baleplucker line, LMW Card LC361, LMW Drawframe LDF3 for its airjet spinning project. The new facility has been designed to handle 10 tonnes per day on 24s polycotton material.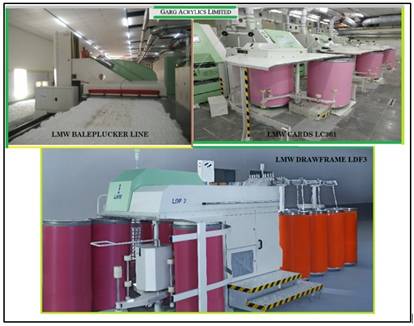 We know that the quality of yarn is a crucial aspect that determines the quality of the final output, which in turn directly impacts a company's profitability. Production of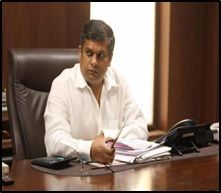 quality yarn with optimal resource utilisation without compromising on production rates has always been our biggest challenge. From our beginnings till today, we have constantly reached out to LMW, and developed long-term partnerships with LMW in this regard. Our association has enabled us to build lasting value to delight our customers. When it comes to getting the machinery for our expansion projects, LMW has been, and will always remain our unanimous choice, considering the overall performance and service quality of its industry-leading machines."
Rajiv Garg, Managing Director and Head, GAL
Shri Cheran Synthetics India Limited (Pallavaa Group)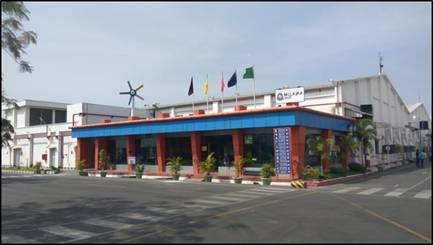 Pallavaa Group has a firm presence in Erode, Tamil Nadu. The group has earned a name for itself with over 40 years of experience in the spinning and weaving industry. The group was formed by VS Muthusamy, VS Palanisamy, and GM Palanisamy. Today, the group's turnover stands at ₹2,100 crore. The journey started with 6,048 spindles along with back-processing machines. The groups' major products include viscose staple fibre yarn and cotton blended yarn, which have enjoyed great acceptance in the market.
Pallavaa Group has an airjet yarn production capacity of 85 tonnes/day and an installation base of 70 airjet machines. The group has a major share of dyed airjet yarn processing which employs preparatory machines sourced from LMW.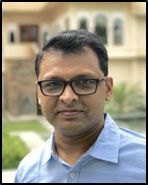 Durai Palanisamy, Executive Director, Pallavaa Group
Pallavaa Group has the following capacity with a production count range of 14s to 60s:
Total no of spindles - 3,03,664
Total no of airjet machines - 70
Total no of looms - 545
Total no of knitting machines - 48
PKPN Spinning Mills Private Limited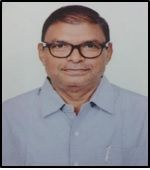 P.K. Jayagopal, Managing Director
PKPN Spinning Mills Private Limited is a well-known textile company of repute, based in Pallipalayam, Namakkal district of Tamil Nadu. The company is in the manufacturing of viscose and other blended yarns. The company is led by its promoter, PK Jayagopal, who has more than three decades of experience in the textile industry. Today, PKPN group has an installed capacity of 40,320 ring spindles and 544 airjet spinning drums. Throughout the course of the company's growth journey, LMW has been its vital technology partner, and has supplied the group with a range of its best-in-class products.
LMW Card and Drawframe: A perfect match for Airjet Spinning
LMW's single licker-in card LC361 plays an important role in the entire airjet spinning process. With closer settings for carding elements, more number of working flats, effective carding action and highest nep extraction, LMW's machines promise better yarn quality in every step. LMW has consistently proven its capabilities in this arena, with proven results that are significantly better than competition, achieved across numerous airjet spinning plant around the world.
Processing of sliver through latest LMW autoleveller Drawframe LDF3 helps attain maximum fibre alignment and provides the best quality sliver that can be fed to airjet machines, creating new quality benchmarks in airjet yarn. Airjet spinning technology evolves continuously and LMW has a constant role to play in bringing up this alternative spinning technology to wider acceptance, and make it suitable for various applications, with its fibre-friendly preparatory machines as well as upcoming downstream machines.