Many brands are pledging to transition to sustainable fabrics, but some are dragging their feet.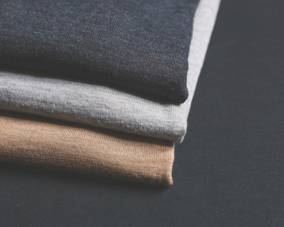 The Spanish fast-fashion brand Zara made headlines recently with a bold sustainability claim. Zara's movement toward an eco-friendly future now includes a full transition to sustainable fabrics by 2025. Zara's parent company declared that all polyester, cotton and linen will be sustainably produced by the goal year, as reported by CNN.
Zara is just one of many Inditex fashion brands, and the rule will apply to every one of its 7,500 stores. That means that Zara Home, Pull & Bear, Massimo Dutti and Bershka will also pull unsustainable produced textiles from their shelves as well, but Zara is by far the bulk of Inditex's sales.
Zara Leads the Charge
Zara, along with the other subsidiaries of Inditex, stand as the first major retailers to make the switch to sustainables. Pably Isla, CEO of Inditex, told The Guardian that "We need to be a force for change, not only in the company but in the whole sector. We are the ones establishing these targets: the strength and impulse for change is coming from the commercial team, the people who are working with our suppliers, the people working with fabrics. It is something that's happening inside our company."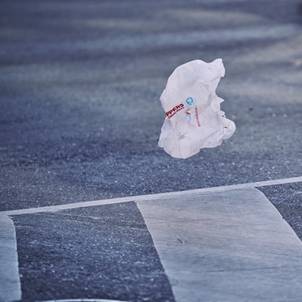 The pledge to use 100 per cent sustainable cottons and linens, as well as all recycled polyester by 2025 is heralded as a bold and exciting claim within the industry. Zara has also lead the way in eco-friendly practices by halting the use of plastic bags. They plan to completely phase out all bags made of plastic by the year 2020, and no longer use fibers from endangered forest by 2023, two years before the year 2025. Inditex has also said that they will not release any toxic chemicals in their production process as early as 2020.
But Inditex's plan doesn't stop there. They also plan to switch to renewable power sources for a minimum of 80 per cent of Zara energy in factories and stores. They also announced that all facilities will comply with a zero landfill waste policy by 2020. The ambitious plans of Zara and all Inditex stores also extend toward cutting energy and water usage, and setting up textile recycling.
The movement toward sustainability is impressive, but many are asking why it took so long… and why it's taking so long for others to follow suit.
How Eco-Friendly is Friendly Enough?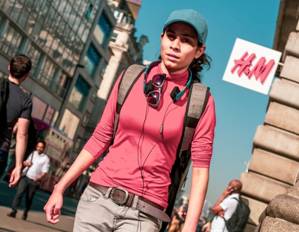 Zara's new eco-friendly plans were met with enthusiasm from green fashion groups, but some are wondering if a single company, albeit a large company, can make much of an impact alone. Along with Zara, H&M also committed to The Guardian that all of its materials and products will be recycled or sustainably sourced by 2030. These movements signal positive intentions, but they may fall short of the massive shake-up the fast fashion industry actually needs.
Though brands like Zara and H&M will hopefully lead the entire industry toward a more sustainable future, the reality of fast fashion still looms above them. Zara alone releases about 500 new items every single week. The sheer volume of textiles contributes to the hundreds of thousands of tons of clothing becoming waste each year in the United Kingdom alone. Though a change in production methods is a good start, a change in numbers will be crucial in the movement toward a more sustainable textile industry.
A Call for Total Transparency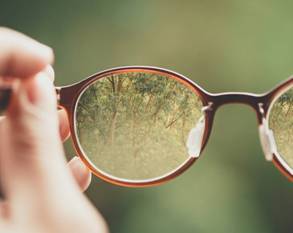 To aid the movement toward true sustainability, consumers are calling for extreme transparency between clothing brands and the public.
Jo Salter, the founder of Where Does it Come From, an ethical fashion brand, is excited about the new goals set by big high street names. It shows that brands are recognizing the demands of a new, eco-conscious consumer base. But they need to go further, faster.
"Companies will have to be totally transparent and help drive shopping culture change," Jo says. "Yes, clothing has to be sustainable and ethically produced, but it also has to be high quality, versatile, long-lasting and priced accordingly so that customers will ditch the throwaway habits and value and respect the clothing they buy."
In other words, brands have to do more than move, slowly, toward sustainable materials. They have to adopt a long-term sustainable plan that eliminates the foundation that fast-fashion was built upon.
The future of fashion is moving toward sustainability, but some feel that it's to little, too late. Who will be the next brand to come out with greener goals for the future? Will they go further than the plans of Zara or H&M?
This article has not been edited by Fibre2Fashion staff and is re-published with permission from synzenbe.com