How 3 British designers are thinking outside the box
Over the past few years, we have seen a rise in the number of sustainable and eco-friendly brands using non-traditional materials in their collections. From footwear made out of recycled plastic bottles, swimwear made from discarded fish nets and bags made from pineapple leaves (Piñatex)…designers are all looking for new sustainable textiles which will help cut down on our consumption of plastic and ultimately help save the environment. 
Let's take a look at some brands who are being innovative, and creative with unusual textiles…
Petit Pli
"A sustainable childrenswear revolution"
<![if !vml]>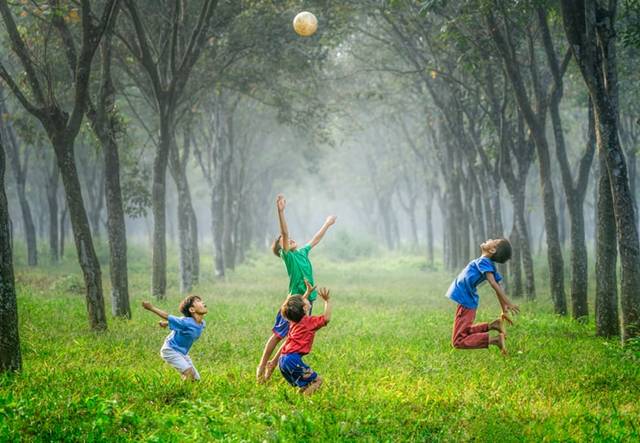 <![endif]>
Every parent knows the struggles of buying their child a new piece of clothing, only to discover that a few weeks later their child has already outgrown it. It can be frustrating and can become very expensive. However, there might just be a solution in the form of Petit Pli.
Founded in London in 2017, Petit Pli uses a patent-pending technology which enables a garment to grow up to 7 sizes - from 9 months to 4 years. The founder, Ryan Mario Yasin, an aeronautical engineer, recognised that there was a problem within childrenswear, one that did not account for the fact that children at a young age are continuously growing. So, why couldn't their clothes grow with them?
With sustainability in mind, the brand created the innovative design and technology to help reduce the growing amount of waste within the fashion industry. As the suit can grow with the child, parents no longer need to buy 6 or 7 regular suits, and this consequently cuts down on energy usage during the manufacturing process, greenhouse gas emissions and textile waste.
The suits are made from recycled water bottles in Portugal, where 30 per cent of the production is powered by solar energy. They are machine washable and can easily be recycled after use. They are also breathable, rainproof, lightweight and their technology allows for freedom of movement.
Elvis & Kresse
After visiting the London Fire Brigade, founders James Henrit and Kresse Wesling learned that vast numbers of discarded fire hoses were being sent to landfills each year. This was alarming considering how many years it takes for the hoses to break down and finally decompose. They decided to find a solution to the problem and soon discovered that under all the grease and soot, which builds up over the years of use, the fire hoses were actually a rather brilliant material. Strong, durable and red, the fire hose has become an excellent textile for bags, purses and wallets. The brand has since gone on to include other unique materials in their pieces.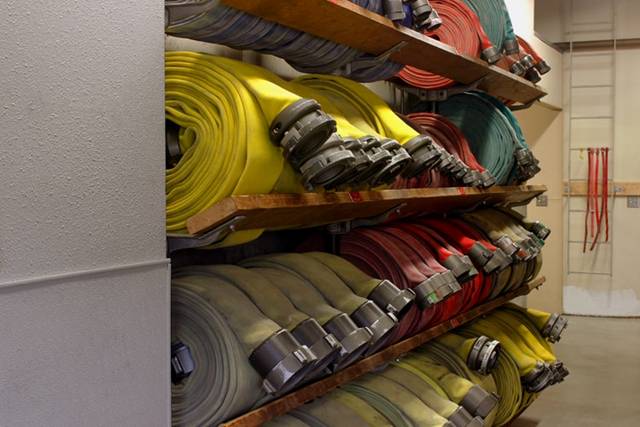 We all know how much Brits love a cup of tea…unfortunately the sacks used to transport the tea into Britain cannot be completely recycled due to the polymer coated foil of the sack, which is what keeps the tea fresh. However, Elvis & Kresse found a solution to the problem, they separate the materials by hand and then use it to make their packaging and brochures. Unwanted shoe boxes are also used to make their packaging and labels, coffee sacks are used for the string on their tags as well as other purposes, and parachute silk and auction banners are used to line their bags and wallets. Impressive!
Moreover, Elvis & Kresse have partnered up with the Burberry Foundation to transform leather off cuts from Burberry's production into accessories and homeware. According to their website, 800,000 tons of leather waste is produced by the leather industry every year, and this is predominantly waste from the cutting process. Their system transforms these leather offcuts into components which are then hand woven into new hides. They donate 50 per cent of the profits from these items to charities who are dedicated to renewable energy cause.
Wyatt and Jack
Another creative and sustainable brand is Wyatt and Jack, who produce bags and accessories from various unique materials.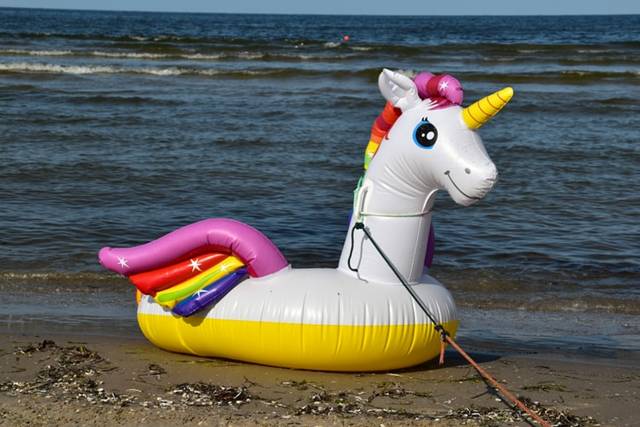 Plastic inflatables, made from PVC, are often abandoned after the summer season in Britain or thrown away once broken, thus contributing to the already obscene global plastic problem. However, it's particularly dangerous if these plastics get into the sea as they can cause serious damage to sea animals.
The founders of Wyatt and Jack, Georgia Wyatt-Lovell and her husband Steven Lovell, decided to collect these discarded inflatables and turn them into something positive. The brand creates unique and colourful collections, whilst diverting as much waste as possible from ending up in landfills. As well as inflatables, the brand uses upcycled deckchair canvas and old bouncy castle vinyl PVC, which forms the base of their bags and ensures that your belongings will never get wet!
This article has not been edited by Fibre2Fashion staff and is re-published with permission from synzenbe.com