Textile was once a thriving industry in East Africa. Today, the region sees an opportunity for growth, even though the problems have not gone away. Plus, there is a China connection.
At the 10th edition of the annual textile event Origin Africa (Dar-es-Salaam, October 28-30), representatives from the cotton farming sector, the creative industries (fashion design) and several governments—all stressed the importance for East Africa to get more deeply involved in global value chains. How to get there? Easy question, difficult answer.
Textile was once a thriving industry in East Africa. And once again, according to Jas Bedi, honorary chairman of the African Cotton & Textile Industries Federation (ACTIF), it has a window of opportunity for growth.
Antoinette Tesha, director (textiles & apparel) of consulting company Msingi East Africa Ltd, from Nairobi, supports the optimistic vision of ACTIF. Msingi designed a textiles industry strategy for the Ugandan government and tried to estimate the impact of the textiles and apparel industry on exports and employment in East Africa (not including Ethiopia and other countries from the Horn of Africa) focusing on Kenya, Tanzania, Uganda and Rwanda. The Msingi consultants expect high growth rates in the East African textiles and apparel industry resulting in $2.7 billion exports and 200,000 jobs by 2030.
ICAC App for Small Farmers
The cotton boards of the East African countries are expecting much from the hundreds of thousands of small cotton farmers in East Africa. They hope that farmers will be able to at least double the yield per hectare, adapt farming practices to climate change and increase the share of organic cotton.
Kai Hughes, executive director of the International Cotton Advisory Committee (ICAC), argued during Origin Africa that seed development has to be a priority. However, small farmers don't need Bt cotton to increase their productivity. He said: "Bt cotton does not increase yields, it only protects cotton from pests. It makes sense to grow Bt cotton in large fields of 200 hectares or more, not in the very small fields." He pitied the African smallholder farmers who mostly don't have any information about the impact of climate change.
ICAC wants to change this. Hughes announced the introduction of an ICAC app that will be given for free to the member governments. It will be an exceptional analytic tool which will inform smallholder cotton farmers, in their own language, about local weather forecasts and pests, and what to do about it. Hughes also insisted that the governments would have to play a more active role in teaching farmers best practices and in financing cotton research.
Though it's generally admitted that African cotton is of fairly good quality, often it is internationally sold at a discounted price. So, it's not surprising that many farmers shift to other crops. In Malawi, for instance, the number of cotton farmers decreased from 300,000 to 80,000 in the last few years, while cotton production fell from 100,000 metric tonnes to 15,000 metric tonnes.
Fortunately, organic cotton gets a premium price. With a share of only 1 per cent, organic cotton is still a marginal phenomenon in the global cotton market. But in Africa, organic cotton is strongly on the rise ( per cent in the last two years). According to Marco Mtunga, director-general of the Tanzania Cotton Board, in Tanzania the share of organic cotton is nearly 10 per cent. After China, India and Turkey, Tanzania is the world's biggest producer of organic cotton. Also in Uganda, production of organic cotton is achieving high growth rates. It's clear that organic cotton is a market niche in which East Africa can be successful.
African Cotton, African Textiles
Much to the regret of East African governments, most of the region's cotton is exported to countries like China and India. That's not what the governments want. They want to develop a complete cotton textile supply chain in their respective countries.
Their development strategies are not totally similar. Just like Ethiopia in the Horn of Africa, also Kenya, Tanzania and Zambia are East African countries with a strong desire not only to increase significantly their cotton production, but also to retain much more added value in the country. Some other countries, like Botswana, want to become successful garment exporters but don't dream of building a supply chain with spinning, weaving and textile processing mills. They think it's more realistic to import yarns and fabrics at sharp prices from the most competitive (Asian) textile countries.
Tesha remarked during Origin Africa that East Africa has a comparative advantage compared to countries like Bangladesh, Vietnam, Sri Lanka and Cambodia, which built successful garment export industries though they have never been cotton-growing countries.
In Tanzania, the government is of course happy with the growing number of jobs created by companies like JD United Manufacturing from China (denim articles, mainly for VF), the Tanzanian-Sumitomo (Japan) 50:50 joint-venture A to Z Textile Mills (knitted garments), or Mazava, a company of the Winds Group, with headquarters in Hong Kong (15,000 employees, focus on performance wear).
However, the government would be pleased if, instead of CMT (cut, make, trim) garment factories, a number of local and foreign investors would set up FOB-oriented companies in Tanzania, producing yarns, fabrics and apparel in integrated hi-tech factories that would enjoy economies of scale.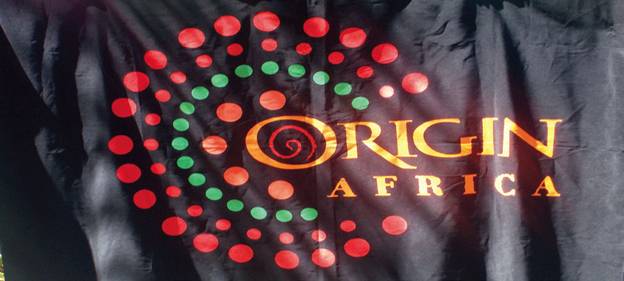 The government's textile vision is not yet clear. Should Tanzania specialise in bed linen and napkins, or rather in clothing textiles, or in both? Should the country try to attract denim manufacturers? Or should, after all, the government of Tanzania use its scarce financial resources to boost investments in a highly labour intensive CMT garment industry? Tanzania, with its 60 million inhabitants needs jobs, the more so since President John Magufuli has urged women to stop taking birth control pills, saying the country needs more people. Comparing Tanzania with India, the consultants of Msingi East Africa pointed out that the monthly wage in Tanzania is only $90–95, around half that in India at $160–180. Also, the power cost is lower at 6–9 US dollar cents per kilowatt hour compared to 10–12 US dollar cents in India.
Thanks to the textiles policy initiated by its first president (1961–85), the legendary Julius Nyerere, Tanzania has a complete cotton-to-clothing supply chain. Will it eventually decide to make a priority of the development and modernisation of the textile and garment sector?
Adam Zuku, CEO of Tegamat, the Textile and Garments Manufacturers Association of Tanzania, says: "The government has the intention to boost the sector. Now, action must follow. And action means money." Mtunga confirms that the government is ready to take action.
Designers Want Recognition
As never before, female fashion designers raised their voice during Origin Africa 2019. After having listened to some speeches, they criticised the (male) sector experts and even the Tanzanian deputy minister of industries Stella Manyanya for not referring to the potentially important role of fashion design in the regional cotton-to-clothing supply chains and in service-oriented garment exporting factories. The minister was, however, warmly applauded when she proposed that Tanzanians should be encouraged to wear traditional clothing every Friday and Sunday, the holy days of respectively Muslims and Christians.
Tanzanian fashion designer and entrepreneur Kemi Kalikawe (brand Naledi) reacted: "When experts talk about the future of the African cotton-to-apparel value chain, not only the smallholder cotton farmers but also the designers are mostly forgotten. However, at the end of the day, we the designers are the ones who create most value. Unfortunately, in my country this is not recognised by the government and by the large clothing companies. I went to India and saw there that designers can work with factories and that factories want to work with designers. At the same time, I learnt that East African designers lack up-to-date training for working with factories and brands. We should learn making patterns and using CAD. Unfortunately, here in Tanzania we don't even have fashion schools. That's why I founded the Naledi Fashion Institute and the Naledi Fashion Incubator."
Tanzanian designer Jamilla Vera Swai remarked: "International designers and brands are very interested in our creations and shows. However, though they get inspiration from us, our creative work is not respected or rewarded as intellectual property." Tesha stressed that African fashion is one of the few fashions worldwide to have a strong identity. She pleaded for keeping this precious heritage alive.
A key event making East African fashion visible to the world is the annual Swahili Fashion Week, which this year will take place in Dar-es-Salaam from December 6 to 8. The event was launched in 2008 by Mustafa Hassanali, the chairman of the Tanzanian Fashion Association.
Africa United in AfCFTA
On May 30, Africa made history as the agreement establishing the African Continental Free Trade Area (AfCFTA) officially entered into force. With 54 of the 55 member states of the African Union signing the agreement (small Eritrea is the only exception), Africa brought into being the largest trading bloc since the formation of the WTO in 1995. The bloc will unite 1.3 billion people, create a $3.4 trillion economy and boost trade within the continent itself. Experts say that African and international investors will both benefit from the agreement, as AfCFTA will make it easier for businesses to expand operations across the continent.
Many observers are sceptical. They point to the meagre results of existing regional trade agreements. In East Africa, inter-country trade remained modest in spite of EAC (East African Community), COMESA (Common Market for Eastern and Southern Africa) and SADC (Southern African Development Community). Sceptics are wondering how many years it will take for the AfCFTA to function effectively. The rules of origin are still to be negotiated and many obstacles need to be removed. What's the use of 90 per cent tariff liberalisation between two countries by July 1, 2020 if no navigable roads connect these countries?
China is said to have played a role in the AfCFTA trade pact. In 2017, China-Africa trade amounted to nearly $150 billion. Tesha points out that in the coming years China will reduce its textiles and clothing exports by more than $50 billion. First, Chinese textiles and clothing groups will probably continue relying on Southeast Asia for alternative production and export capacities. But since this region is rapidly becoming too expensive, within ten years East Africa will be the preferred investment region of the Chinese.
In Ethiopia, the Addis Ababa- Djibouti railway, constructed by China Railway Group with complete adoption of Chinese railway standard and equipment, is a demonstration project of China-Africa industrial capacity cooperation. The $4 billion railway of 752 km, which started commercial operations in January 2018, reduces transport time and costs—for Chinese yarns and fabrics and other textile materials entering Africa via the port of Djibouti and garments manufactured in Ethiopia to be shipped to consumer markets.
In Tanzania, a $10 billion project to build a new modern seaport in Bagamoyo, some 50 km north of Dar-es-Salaam, is backed by the state-owned China Merchants Port and an Omani sovereign wealth fund. It will include a special economic zone. In 2018, the project got the go ahead. However, in October 2019, the government of Tanzania has issued an ultimatum to the Chinese investor to either accept and work with its terms and conditions of the contract or leave.
American entrepreneur and consultant Samuel Meeks (ex-international training director at Levi Strauss International, now CEO of GCI, Garment Consulting International), who lives in Madagascar, sees soaring interest from Chinese groups. He predicts that within two or three years, Madagascar will be Africa's biggest apparel exporter under the AGOA (African Growth and Opportunity Act), beating Kenya and all other AGOA-entitled African countries.
It's difficult to predict what will be the impact on Mauritius' well-developed apparel sector of the free trade agreement that the island country on October 17 signed with China. Will Chinese textile groups use Mauritius and its production base in Madagascar as a base to do business in the AfCFTA?