Blockchain technology is rather multi-faceted, but Investopedia defines it best: At its core, it is a chain of "blocks" that store information regarding transactions such as date, time, and dollar amount. In addition, these chains of information track who is participating in the transaction (so it is easy to detect fraudulent activity). With all that being said, for the sake of this article in particular we will simply say that it is a way to pass sophisticated information between parties in an efficient and secure manner.
Blockchain Uses
Cryptocurrency is not the only thing blockchain is good for. In fact, the technology is being used for a wide variety of purposes across an array of industries. Here are just a few examples of how blockchain is being utilized in fashion.
Protection against counterfeits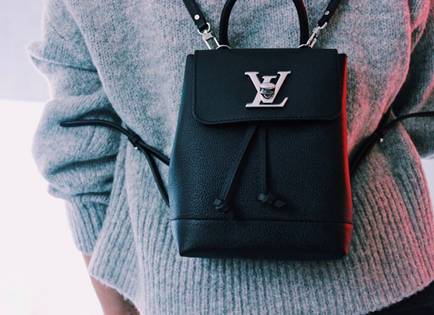 One of the largest issues facing the fashion industry today is counterfeit goods. How have brands been able to prevent their iconic designs from being ripped off, through the power of blockchain? LVMH, the company behind Louis Vuitton, Fendi, and other notable luxury brands announced earlier this year that they would be utilizing blockchain technology to help prove authenticity. In a collaboration with Microsoft, LVMH was able to create a platform called "Aura," which would enable consumers to access product history; from factory floor to store.
Royalty payments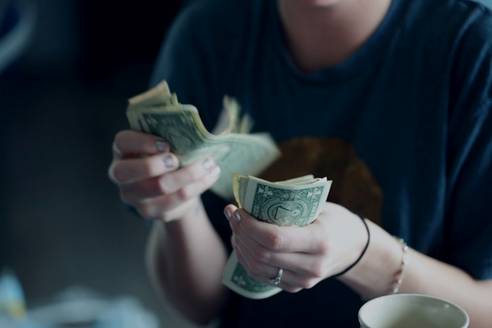 Designers want rights to their designs, and all that comes with having those rights; including any money associated with licenses and trademarks. Blockchain not only allows design houses to create proof that their concepts and ideas do in fact belong to them (and monetize off them), but it also helps companies manage and carefully vet all transactions going and out via smart contract.
In fabric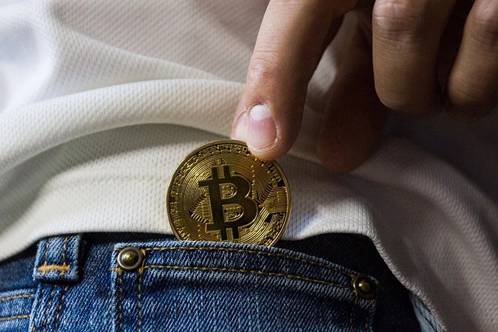 Yes, blockchain is even being embedded in the actual textiles themselves. One company, Loomia, has created what they call LEL (Loomia Electronic Layer). This is a soft circuit system that is embedded in textiles, and tracks a variety of external factors such as temperature and possible dangers. For example, Loomia can help outerwear heat you when it's cold outside and light up so passing cars can see you as you ride your bike down the road at night.
Blockchain and Supply Chains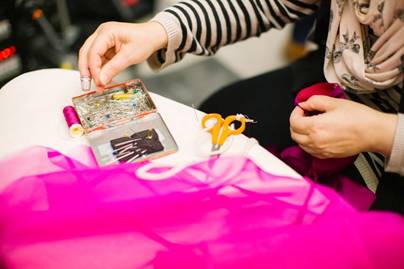 Perhaps one of blockchain's most notable applications within the fashion industry is in the traceability of supply chains. Now more than ever, customers want to know where their clothing came from and how it fell into their hands. The role that this technology plays in the traceability of supply chains is complex, but here are the basics of TextileGenesis, a platform that is currently working with Lenzing, Textile Exchange, and other large industry players to create peace of mind surrounding the origin of clothes.
Utilizing GS1, a technology typically used in food and medicalapplications, TextileGenesis is able to digitize and trace the origin of fibersin fabric through FiberCoin, which are blockchain based digital tokens (not thesame as bitcoin). FiberCoin is supposed to "mirror" the flow of physical goodsalong the supply chain.

TextileGenesis provides real-time transparency rankings for brands, taking into consideration their current sustainability credentials and in-turn closing the loop on the supply chain.
Brands Who Should Participate
The following luxury brands are currently working hard to trace all aspects of their supply chains, and we think they should participate in this innovative technology.

Ralph Lauren
In their 2019 Design the Change Sustainability Report, Ralph Lauren highlights many key goals for the year; including improving relationships with suppliers and making certain materials, such as down feathers, more traceable. Ralph Lauren wants to trace all down back to the farm to ensure animal well-being. While tracing down might be difficult with this platform, Ralph Lauren aims to be more transparent regarding other fabrics, such as viscose and cotton. Their overall transparency goals are what make us believe this would be a smart and strategic partnership.
Gucci
Back in 2013, Gucci launched their first traceable leather handbag at Paris Fashion Week. However, the mission didn't stop there. According to the brand's website, they have established targets to ensure that 100 percent of their raw materials are traceable by the year 2025. This is a huge undertaking, but one that could certainly be made easier with the help of the TextileGenesis platform.
Inditex
Inditex, the empire behind Zara and Pull and Bear, has already implemented several traceability practices. The company says that, "all suppliers are obliged to declare all the facilities and processes used to produce each garment, from facilities in which they cut, sew, print, and dry clean." While Inditex says they have a system for staying in direct contact with suppliers, we feel this relationship could be made easier and more automated with the technology currently available.
This article has not been edited by Fibre2Fashion staff and is re-published with permission from synzenbe.com