Eurofins Product Testing is a leading international third-party testing, inspection and certification body and a provider of risk control management solutions for textiles, leather and footwear among others products.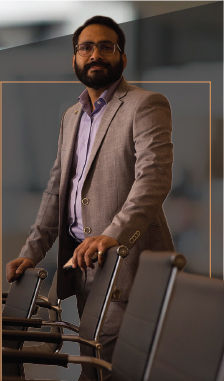 Narender Arya
Eurofins Product Testing, with India operations started in 2017, is all set to serve its clients as per 1S0/IEC 17025: 2017. With this accreditation and widening scope, Eurofins PT India is well equipped to offer testing services for apparel & fashion, technical textile & safety products, leather & footwear, home textiles, jewellery, toys, food contact material, biodegradability, GMO and REACH. Eurofins supports ZDHC'S vision of achieving widespread implementation of sustainable chemistry and best practices in these industries to protect consumers, workers and the environment.
"We are here to contribute to a safer and healthier world by providing our customers with innovative and high quality services, creating and establishing global partnerships with clients by offering a complete, seamless services and becoming the one-stop provider to protect the client's brands and meet corporation's needs in terms of product safety, quality, marketability and compliance, while building a strategic partnership aiming to fully support the client's vision," says Narender Arya, General Manager, India.
Eurofins PT India 24x7 is focused on quality control of apparel, home textiles, fabrics, garments, leather and footwear exports, which continuously dominate India's foreign trade as competition model in the industry has successfully shifted focus from price and quality to technology and brand recognition.