The last calendar year ended on a rather dull note for Bangladesh with RMG exports being hit. Yet, the country remains on a much firmer footing than its South Asian neighbours as far its economy is concerned, and its Southeast Asian rivals in terms of apparel exports to the West. As capital Dhaka readies to host the 17th Dhaka International Textile & Garment Machinery Exhibition (DTG), it is worthwhile to see how Bangladesh itself would be shaping up in the near future.
The volume of world trade has not seen a healthy outlook for a few years now, and the dynamics are being dictated by trade wars more than ever. All this would mean that a small country like Bangladesh should stand extremely worried. Yet, it is not.
Bangladesh is one of the fastest growing economies in the world. The gross domestic product (GDP) in 2018 fiscal year expanded by 7.9 per cent over the previous year. Industry grew by 12 per cent (10.2 per cent in 2017) and manufacturing 13.4 per cent (11 per cent in 2017). There has been a significant reduction in extreme poverty-from 44.2 per cent in 1991 to 12.0 per cent in 2016. Exports have grown in this millennium, primarily driven by the readymade garments (RMG) sector. In 2017, exports contributed 15.03 per cent to the national GDP, with the RMG sector making up for 83.5 per cent of the export earnings. But Bangladesh's growth has been driven more by its domestic market.
Exports as a percentage of the GDP is about 20 per cent in China, India and Indonesia. It is 28 per cent in the Philippines, and as high as 60 per cent in Thailand, Malaysia and Cambodia. The figure for Vietnam is an unbelievable 93 per cent. These figures taken together could tell part of the story: Bangladesh has a robust national economy to stand on.
Let's look at five aspects that need to be kept in mind while assessing Bangladesh.
#1 Bangladesh steady, China and India decline
The Asian Development Bank (ADB), in its Asian Development Outlook 2019, expected Bangladesh in April to grow robustly in 2019 and 2020 riding on domestic consumption and strong remittance earnings. In its supplement towards the end of the year, the Manila-based ADB trimmed its forecasts for economic growth in developing Asia as growth in China and India was seen to be weighed down by both external and domestic factors. However, Bangladesh was expected to post an 8.1 per cent GDP growth in 2019 and 8 per cent in 2020-unchanged from the previous outlook published in September earlier. The ADB believed that Bangladesh's accommodative policy on credit to the private sector was expected to promote investment, and strong remittances, which surged by 20.5 per cent in the first four months of the fiscal year (which in Bangladesh begins on July 1), will stimulate domestic demand. On the contrary, India's growth was seen at a slower 5.1 per cent in fiscal year 2019 and growth in China was expected at 6.1 per cent in 2019 and 5.8 per cent this year.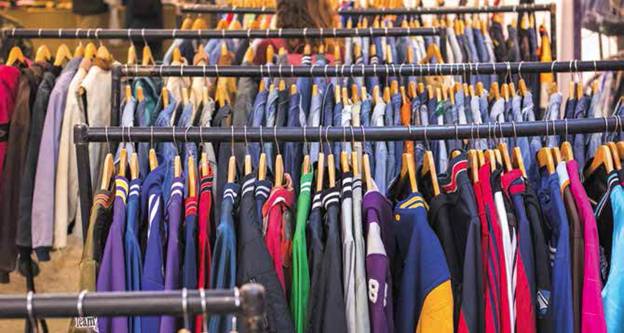 #2 Learning from arch-rival Vietnam
From being a virtual non-entity in the modern garment trade business at the start of this century, Bangladesh has come a long way, not only because of hard work, but also because the industry has kept learning. Late last year, Mostafiz Uddin, the founder and CEO of Bangladesh Denim Expo and Bangladesh Apparel Exchange, wrote an interesting piece for a Dhaka-based daily. He pointed out the areas in which Bangladesh scored over Vietnam, but in the same breath outlined, what he felt, were areas in which his country could learn from its formidable rival. He called for investment in training and R&D to improve efficiency, and noted that eventually (in 5-10 years), "the low labour cost advantage of sourcing from Bangladesh will be obsolete and replaced by automation. We therefore need smart, well-educated local people who can guide us on how to adapt production lines accordingly, using the latest tech solutions." He called for aggressively pursuing trade agreements as Vietnam has been doing. Bangladesh's primary export destination remains the EU; it should now tap into the US market.
#3 Factories better, but need to be safer still
It's been almost seven years since the ghastly Rana Plaza disaster-an incident that shook the industry to its core and triggered off sweeping changes in the way factories were being run across the country. Matters have improved considerably, and yet much still needs to be done as has been evident from the constant crackdown that the Department of Inspection for Factories and Establishments (DIFE) needs to undertake. In the first week of January this year, it instructed the apparel trade bodies to stop issuing utilisation declaration (UD) certificates to 189 'non-compliant' factories due to poor progress in their remediation work. It asked the Bangladesh Garment Manufacturers and Exporters Association (BGMEA) and the Bangladesh Knitwear Manufacturers and Exporters Association (BKMEA) to suspend the issuance of UD certificates to those units for three months. Of the errant units, 143 were registered with the BGMEA and 46 with the BKMEA. A total of 3,780 garment factories underwent safety audits under the European retailers' platform Accord, North American buyers' platform Alliance and the government and ILO-supported national initiative. The rate of remediation progress is said to be over 90 per cent in factories listed with the first two, while those under the national initiative have been lagging behind.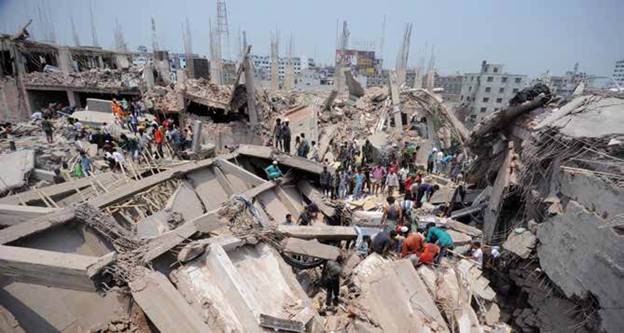 #4 Building sectors to diversify export basket
There are many who are wary of Bangladesh's over-reliance on apparel exports. On January 12, the International Finance Corporation of the World Bank Group advised Bangladesh to build competitive sectors for export diversification, while releasing a report in Dhaka. The report, Building Competitive Sectors for Export Diversification: Opportunities and Policy Priorities for Bangladesh, argued that a diversified export portfolio comprising competitive sectors such as leather and footwear, plastics, and light engineering, would help create greater access to international markets for Bangladeshi products. It highlighted the importance of diversifying the export base and identified advantageous sectors with greater potential to diversify through assistance in the prioritisation process, constraint analysis, and sector strategy development. The reliance on apparel was summed up by the very subtitle of the relevant chapter: impressive trajectory but a narrow base. But the RMG industry too needs to diversify. Two days after the IFC report, the BGMEA identified 51 RMG products for export diversification within the sector. According to the BGMEA, 73 per cent of Bangladesh's $34.13 billion RMG export earnings in the last fiscal came from just five items. So, industry needs to diversify too.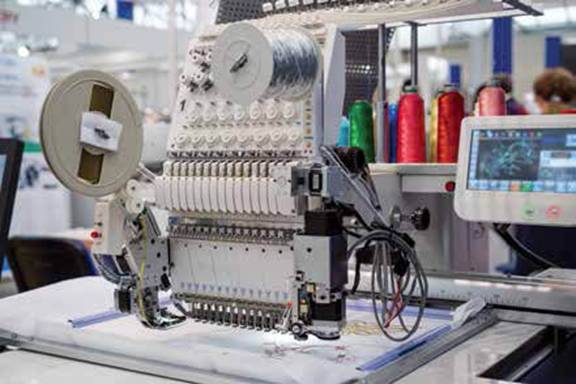 #5 Sustainability could be a scoring point in the years ahead
If Bangladesh has to score over other apparel exporting nations, especially the small and low-income ones, sustainability could be an aspect in which it can take on rivals. The BGMEA and several other organisations set up an RMG Sustainability Council (RSC) last year to ensure a complete and independent national compliance monitoring system. It is only a starting point, but even in this count the country's industry is ahead of many others. The Indian apparel industry, for instance, does not have one. Yet, for Bangladesh it would be important not just to keep producing safely, but sustainably too. Huge investments would be needed, but that would not come without the dividends. An official of the Global Reporting Initiative (GRI) at Dhaka in December last put a number to this: sustainable businesses can unlock new market opportunities worth $51 billion in Bangladesh. In a country where both manufacturing and exports are dominated by the RMG sector, end-to-end sustainable production could well become Bangladesh's trump card. And, it is not that the country has been left behind on this count: according to the BGMEA, 101 green factories and the world's top six greenest, platinum-rated factories are located in Bangladesh.