This year, some new, key players entered the sustainable fashion scene. Here are some trends you may have missed.
2019 was a great year for sustainable fashion.
Adidas Puts Ocean Plastic to Work
About 10% of the 300 million tons of plastic we produce each year ends up floating in the oceans. Adidas decided to do something about it. Upcycled plastic is an up-and-coming material on the fashion scene, especially in the shoe market. This year, Adidas produced over 11 million shoes using plastic waste. This is a huge increase from previous years (2017 yielded only one million), and the growth is welcome. With over 10 million on the charts, it's safe to say that upcycled plastic shoes have entered into the mainstream.
Other brands have put recycled plastic to work in their own fashion lines, like Rothy's shoes, Kevin Murphy's packaging, and a range of products from Patagonia and Ecoalf. (Click to read more about shoe brands using recycled materials.)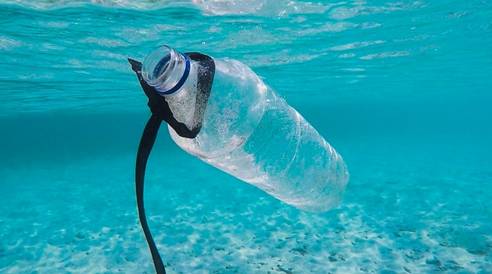 Thrifting Gets Increasingly Cool
Second-hand clothing has seen a huge reputational facelift in the past few decades, but 2019 was especially kind to the thrifting scene. The stigma is officially gone, and new businesses have been popping up offering pre-loved luxury brands to new owners. Companies like the Realreal and thredUp have capitalized on thrifting's new popularity, and the growth is expected to continue. Reports show that in the next decade, second-hand fashion may even overtake the retail fashion market.
Buying second hand, as well as personal "wardrobe recycling," is a great alternative to fast-fashion, and consumers are able to achieve stylish looks creatively without breaking the bank. (If you're curious about wardrobe recycling, you should definitely read this.)

In the same vein, renting and swapping clothing is a growing practice with a similar idea: clothing is meant to be worn more than once. Special occasion clothing is sometimes bought for one event… and sometimes never worn after. That's why Rent the Runway and Le Tote created mechanisms for shopping for these events in the closets of others. The result is a sustainable practice that still allows consumers to have special pieces for their big nights out.
Note: Banana Republic, Urban Outfitters, and Bloomingdale's agree that renting clothing could be the future of the fashion industry. They plan on booting up their own rental subscriptions in future years.
<![if !vml]>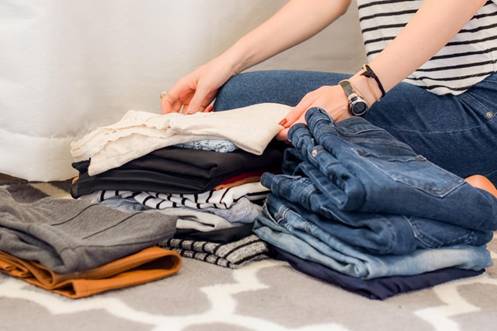 <![endif]>
Hemp: No Longer Just for Hippies
Hemp has been around for decades, but only recently have luxury brands caught on to the eco-friendly properties of the material. Hemp is biodegradable, requires very little water to grow, and can be used for anything from clothing to ropes. Even though you can't technically get high on hemp, the government had labeled it a controlled substance for a long time… but not anymore. Classifications have loosened, and consumers are on board with this versatile fabric.
Kanye West's Yeezy's utilized hemp in the past year, Levi's has added the fibers to their Wellthread collection, and Patagonia offers hemp clothing as well. It's safe to say that hemp is here to stay, and this durable, sustainable fabric is no longer just for hippies.
Wear More, Wash Less
Fast fashion has pushed the idea that repeating outfits is a fashion faux pax… but sustainable fashion influencers are pushing against this belief! The fear of being seen in the same outfit twice is lessening among shoppers, driven by a few unlikely royal leaders… Kate Middleton ad Meghan Markle! Both of these notable women have been seen wearing classic outfits, more than once, without batting an eye, and the media took note.
Another industry leader, Livia Firth, launched a campaign called #30wearschallenge, where she invited people to wear the same outfit 30 times. This campaign, and Livia's consultancy, Eco-Age, push against the throwaway consumer culture and work to move people into a more sustainable way of buying and wearing clothing. In fact, some fashion bloggers have upped the ante, calling for #100wears or even #300wears, pushing the limits of clothing durability, and smashing social norms at the same time.
Not only are environmentalists calling consumers to wear clothing more often, but they're also teaching buyers that they can wash clothing less. This simple, low-maintenance trend encourages less water and power usage, and actually makes clothing last longer. Machine-washing clothing has negative impacts on the environment and clothing at the same time. Instead, people can save energy and wear by spot cleaning, protecting their clothing, and freshening it up when necessary.
It was truly a pleasure to follow the sustainable fashion trends of 2019, because there were so many of them, and the creativity had no bounds! We're counting on 2020 to be an equally exciting year for eco-friendly fashion. For more updates on responsible innovation in the fashion industry, keep checking on the SynZenBe blog, and take this journey with us!
This article has not been edited by Fibre2Fashion staff and is re-published with permission from synzenbe.com