Six organic fabrics every sustainable fashion designer should use.
Not too long ago finding and buying fashion, any kind of fashion, was quite a challenging exercise.
In the 60s, most people were still sewing their clothes and wearing designer-made garments was a form of exclusivism.
It is quite hard to imagine those days, especially now in times of fast-fashion and retail giants, isn't it?
However, as constant technological developments continued to pile, pushing the world forward, the fashion industry kept evolving as well.
But, if you pay close attention you'll see that somehow, we've gone full circle.
From fast-fashion giant retailers that churn massive quantities of low-quality garments – as cheap copycats of designer labels – to independent designers that embrace the idea of slow fashion.
However, this time, slow fashion does not mean going back to sewing own garments like in the '60s.
It means achieving sustainable fashion by using innovative materials.
Materials and textiles that protect and nurture the environment rather than destroying it.
What follows are six materials that every sustainable fashion designer should know about, and use from now on.
1. Eco-Friendly Rubber From Algae
Algae is an aquatic plant that lives mostly in freshwater lakes and some even on salt waters and oceans.
As a plant, algae is excellent for the environment thanks to its capacity of recycling massive amounts of waste.
As a plant with lots of nutrients, Algae is also found very often in pharmaceutical products, and beauty supplements.
Thankfully, over the last five years, we've seen this lovely plant becoming a crucial part of the fashion industry as well.
Main reason? Algae can be used to replace textiles and rubber with great (cheap) success.
<![if !vml]>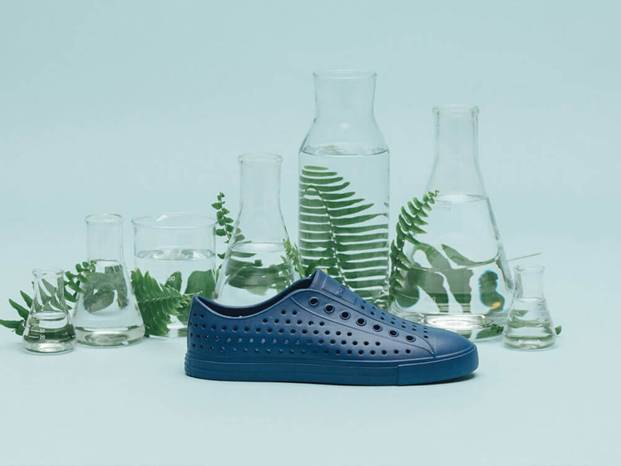 <![endif]>
The number of fashion brands and designers using algae-based materials into their eco-friendly creations is on the rise.
To date, the primary usage of algae in fashion is to create eco-friendly and sustainable rubber, that can be used in footwear or footwear elements.
BLOOM Foam is a great example; as a brand that has launched the world's first algae-blended EVA, their unique foam-like material is now used by Yeezy in his latest footwear collection.
2. Cruelty-Free Leather From Pineapple Leaves
Leather has been considered – for so long – by designers as one of the best, reliable, resistant, and high-quality materials there is.
Finding an alternative that's equally qualitative and sustainable has been a hard task so far.
With people, animals, the environment in mind, the quest for sustainable materials, in particular, an animal leather alternative hasn't stopped.
Welcome Pinatex, a material resulting from 'discarded' pineapples.
<![if !vml]>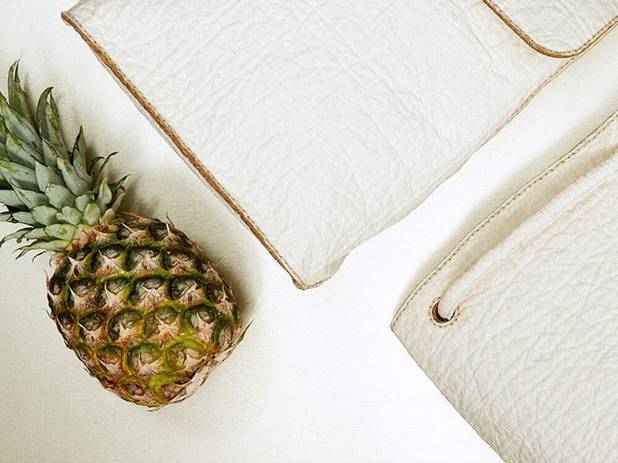 <![endif]>
Pinatex is a new word form from 'Pina' the Spanish word for pineapple and 'Tex' which refers to the texture of pina fibres.
Before Pinatex, pineapple leaves were considered rubbish and discarded.
Philippines, Brazil, and Hawaii were throwing away millions of tones each year.
Thanks to Pinatex innovation, these materials have gained a new life.
As a designer, you can use it as cruelty-free (vegan) leather alternative in your fashion creations, looking good while saving the environment, both at the same time.
The benefits of using the leaves of the pineapple rescued from waste and turned into resources that fashion brands are too many to mention.
<![if !vml]>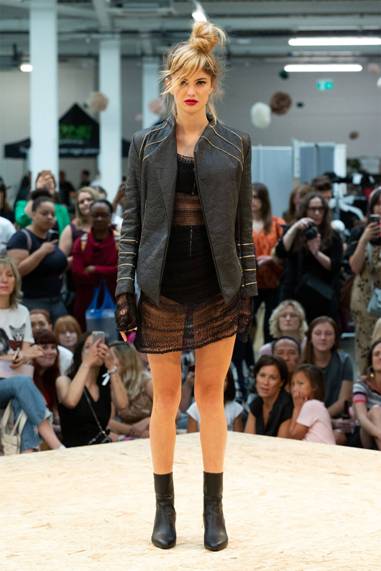 <![endif]>
3. Vegan Fur Made From Seaweed
Another fantastic material that's making recent waves is Koba.
Koba is an innovative type of animal-free fur made from kelp seaweed.
The innovation follows on the steps of ECOPEL, the very first bio-based fur company that has made vegan fur to be used in the manufacturing of apparel.
After fashion houses began to ban animal fur, fur made from kelp has started to become increasingly popular.
Right now there are more than 300 leading fashion houses using Koba fur in replacement to real fur obtained from wild animals.
<![if !vml]>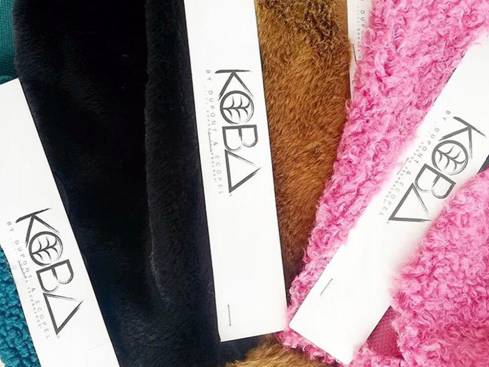 <![endif]>
With the rising awareness towards animal cruelty, issues plaguing the industry, and the advent of vegan fashion designers, Koba has a great place in the future of sustainable fashion.
Made from corn. Koba is far more sustainable than faux fur made from nylon, polyester, and other plastic materials.
4. Animal-Free Wool From Coconut Husks
<![if !vml]>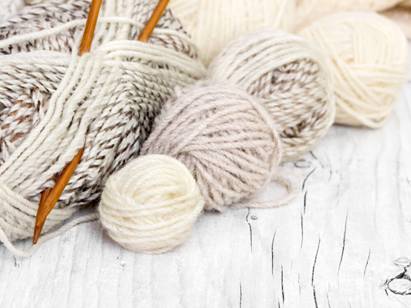 <![endif]>
Coir is the fibrous material found between the hard shell and the outer coat of a coconut.
As a natural fibre, coir is used in simple products such as floor mats, ropes, doormats, brushes and mattresses.
However, after recent data has shown that when used as an animal-free alternative to wool, Coir could save over 450,000 tons of carbon emissions on an annual basis.
Recent innovations have improved Coir to the point of being used as a wool replacement in fashion and apparel products.
Moreover, if blended with other materials, the coconut fabric adds drying fast and odours absorbent properties.
That makes this material excellent for fitness gear, as it keeps the wearer cool and it offers UV protection.
Many U.S. brands such as Polartec, Orvis and Marmot have launched their collections of Coir-based products.
5. Organic Cotton From Milk Protein
<![if !vml]>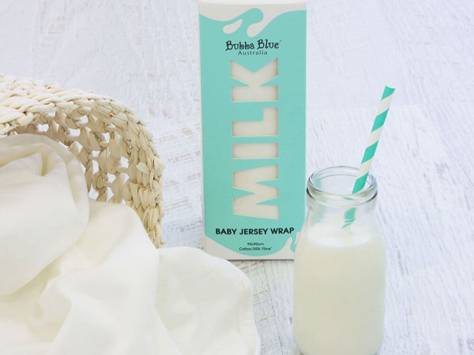 <![endif]>
Casein, a milk by-product. is emerging as a new type of sustainable material.
Right now, casein is used with preponderance in the fitness industry.
So suddenly seeing textiles made from milk is quite unusual.
However, making fabrics from milk is not a new technology.
It has first appeared in the 1930s in Italy, also as a potential replacement for wool.
Ever since the material has been adapted to have better properties and become more suitable for fashion.
The modern milk-based fabric has a comfortable texture, looks like cotton, and it is very healthy for your skin.
Interestingly enough, initially, casein-based textiles were not considered organic fabrics but synthetic or somehow semi-synthetics.
Only after the German fashion designer named Anke Domaske had created Qmilch – world's first casein fibre made without chemicals – the milk-based thread got recognised as a natural, organic, and eco-friendly material. How strange is that?
6. Cruelty-free Silk From Banana Stem
<![if !vml]>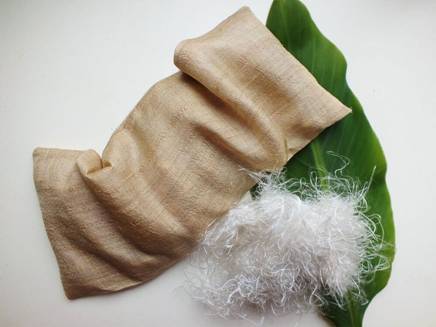 <![endif]>
Banana is one of the most known and loved fruits all over the world.
But, apart from being loved for its edible part, it seems that this fruit will soon find love for its stems (abaca) as well.
It is said that roughly one billion tons of banana stems are discarded every year.
Finally, some researchers have found a way to take these wasted stems and put them to good use – Abaca for fashion.
The conversion process requires around 35 kilograms of stems.
In the end, about one kilogram of super-soft fibre results, ready to be turned into textiles.
Abaca-based fabrics are suitable for both humans and the environment.
From all sustainable materials, Abaca requires lesser land, water and fertilisers to grow.
Moreover, extracting textiles from banana stems require minimal energy usage and little water consumption.
Although the fast-fashion trend had caused a substantial negative impact on the environment, human's brilliance and ingenuity have always prevailed.
We can now take waste, turn it into sustainable textiles, and use it to create some of the most fashionable garments in the world. How amazing is that?
<![if !vml]>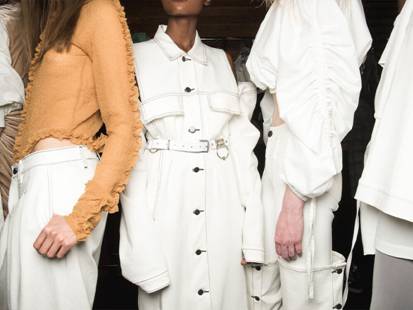 <![endif]>
For both, emerging designers and conscious consumers, the future of fashion looks bright.
And, we can't wait to see what the next decade of fashion is going to bring!
This article has not been edited by Fibre2Fashion staff and is re-published with permission from wtvox.com