What we put on our bodies matters, especially when it comes to our skin.
The last thing you are probably thinking about when you put on a new article of clothing is your skin, right?
Your mind is on how stylish you look, and the compliments you will receive as a result. While we do not have an official statistic to provide you with, we guarantee the percentage of consumers who shop with their health in mind is less than 50 per cent. Perhaps, even less than 20 per cent. This is alarming and worrisome, to say the least, and we can do better. But, before we can make changes to our shopping habits, we must educate ourselves on what exactly it means for fibres to be skin-friendly.
What Makes a Fabric "Skin-Friendly?"
While there is no official criteria, there are some key traits of fabrics/fibres that are deemed "skin-friendly". What makes them appealing to those with sensitive skin is their breathability, ability to regulate temperature, and moisture-wicking properties. These traits include, but are not limited to:
1. Hypoallergenic - Hypoallergenic fabrics tend to be more tightly woven and are made from natural fibres. These natural fibres are more resistant to allergy triggers such as dust and perspiration (which attracts bacteria). Overall, these fibres are much cleaner than synthetics; keeping the wearer healthier.
2. Natural - Skin-friendly fibres are also natural, meaning they come from organic sources. Natural fabrics are either grown or derived from plants and animals, and because of this, a majority are biodegradable and sustainable (provided they are grown and/or cultivated in a sustainable fashion).
3. Free of Harmful Chemicals - It may or may not come as a surprise, but a majority of clothing sold today (particularly, fast fashion) is loaded with toxic chemicals. These chemicals linger in dyes, treatments, and coatings. Among the worst offenders are acrylic/synthetic fabrics, which contain dimethylformamide (a chemical linked to liver disease). However, there are several more substances to watch out for:
• Azo dyes - Contain a derivative of ammonia, which can increase the risk of bladder cancer. Enough said, stay away!
• Phthalates - Used to make waterproof clothing such as rain gear and faux leather, this chemical is an endocrine disruptor, meaning it can cause tumours and birth defects.
• Triclosan - Typically used in stain-resistant and wrinkle-free clothing, direct exposure to this chemical can up the risk of cancer. While no formal studies have been conducted on exposure via clothing, this is one worthy of acknowledging.
Here is a full report from Green America on toxic chemicals in textiles, as well as the overall environmental and social impacts of the textile/clothing industry. It is worth a read.
Antibacterial - Antibacterial fabrics, also called "antimicrobial", have a plethora of appealing characteristics. They help fight odour-causing bacteria, which means they stay clean longer and help prevent illness. The harm of the chemicals used to make clothing is a large concern among consumers (per the previous point), but this can be combated by shopping brands that sell clothing made with safe treatments and all-natural dyes.
Skin Friendly Fibres
Modal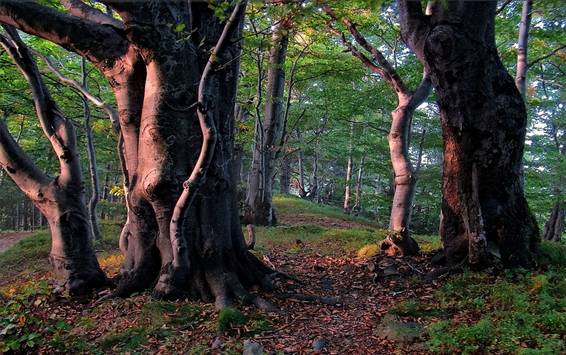 Basic Traits: Biodegradable, Breathable, Moisture-absorbing
Produced under the Tencel label (the same brand as lyocell), Modal is a cellulosic fibre extracted from the wood of the Beech tree through an eco-conscious process. The fibre is all-natural, durable, and absorbs moisture. Now, we know we said that "moisture-wicking" is the golden term, but it has been said that moisture-absorbing fibres can be beneficial to those suffering from eczema.
Lyocell
Basic Traits: Free of Harmful Chemicals, Hypoallergenic, Absorbent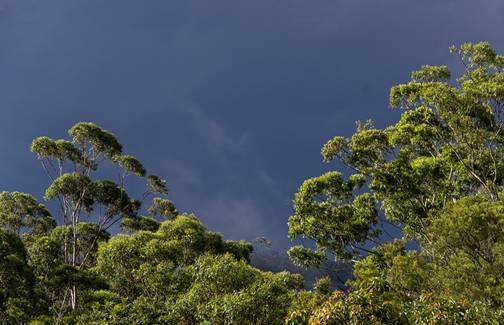 Like Modal, Lyocell is a cellulose fibre made from the pulp of the eucalyptus tree. The long thin fibres produced as a result are soft and luxurious on the skin. Lyocell is naturally hypoallergenic, more absorbent than cotton (50 per cent to be exact!). and the production of Lyocell does not require any toxic chemicals.
Cupro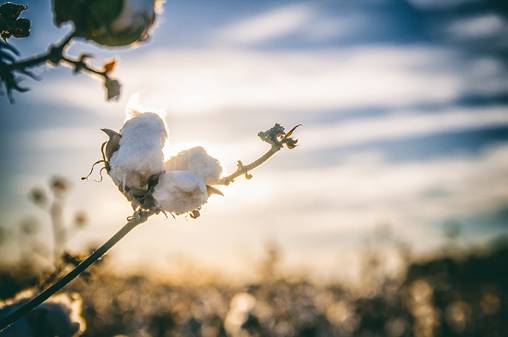 Basic Traits: Breathable, Temperature-regulating, Hypoallergenic
Cupro is a form of cotton that is derived from a different part of the plant; cotton linter, which is the fine matter that sticks to the cotton seeds and is left over from the ginning process. This natural fibre is not only extremely breathable, but also regulates body temperature. Breathability and temperature regulation are key to making fabrics skin-friendly because they both help prevent irritation and keep bacteria from sticking to the skin and festering.
Seacell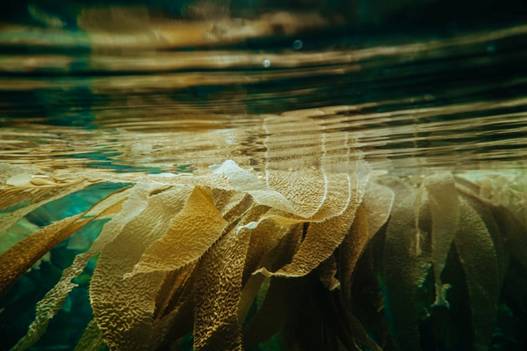 Basic Traits: Hypoallergenic, Absorbent, Biodegradable
Seacell is, essentially, the product of adding finely ground seaweed into cellulose fibre. It's Lyocell, with an extra kick! The fibre is produced in an environment where no chemicals are released into the environment as waste, and the methods used throughout production save energy and resources. This is a soft, sustainable fibre that can help relieve skin diseases by reducing inflammation and protect against harmful free radicals.
Brands Utilizing Skin Friendly Fabrics
The following brands are leaders in sustainable fashion, and are large proponents of several of the skin-friendly fabrics listed above. Here are three labels that are worthy of recognition.
Thought
Thought is an ethical and sustainable apparel brand that prioritizes using strictly organic and recycled fabrics across their collections. While the company is a huge fan of bamboo and hemp, they have also been known to use modal for culotte trousers, printed blouses, and figure-flattering dresses. Click here to view all items made with Modal Thought.
Massimo Dutti
Massimo Dutti is not a new label, but their designs are forward-thinking when it comes to the fabric. After all, the brand is led by Inditex, who in recent years has made many improvements when it comes to the sustainability of their products. Out of all the fabrics listed above, Massimo Dutti seems to have a favorite: Cupro. They have used cupro in much of their apparel, and this decision pretty much speaks for itself.
Vuori
We have a little bit of something for everyone on this list; even the guys. Vuori is one of the few brands to utilize Seacell, and they swear by the fibre to make the most comfortable and versatile t-shirt. Their Tuvalu Tee is a best-seller, and there is little wonder as to why. If you're going to pick one up for the guy in your life, we suggest getting on that soon! They're selling like hotcakes on their website. Here's the link to the full range of tees made from Seacell.
This article has not been edited by Fibre2Fashion staff and is re-published with permission from synzenbe.com