New fabrics are shaping the future of fashion. Here are a few you can expect to see in 2020.
Fashion-forward brands and suppliers are always looking for ways to create fabrics that will last longer and protect people better. Eco-friendly designers would also like to add "recycled and sustainable" to that list. Though some of the latest developments in the textile industry are more focused on performance, others are definitely making sustainability a priority. Here are some of the latest innovations in the fabric industry that are changing the way people think about, and use, their clothing.
Adaptable Clothing
One site of this year's exciting fabric innovations is none other than The North Face. The brand has lead the industry in creative ways to protect buyers from the elements for years. The latest development was created and produced in-house. It's called Futurelight. This high-tech fabric promises to have a huge impact on the adventure-bound fashion industry.
Futurelight is created through a new, nano-spinning process. This revolutionary practice brings breathability to new heights, while still maintaining waterproof properties. Futurelight, as a fabric, contains holes so tiny, only air can come in and out. Water, on the other hand, simply won't fit. The fabric can also be customised based on the weather and geography, enough to protect hikers from the mountain cold, or allow more air in for runners at lower elevations.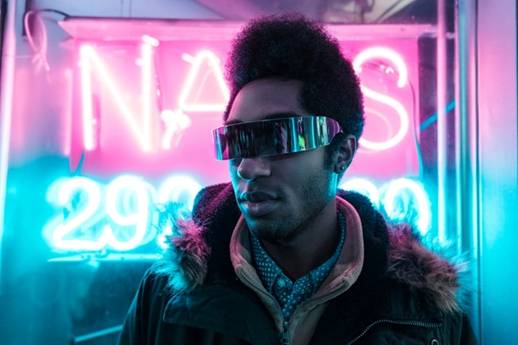 The North Face's global general manager of mountain sports, Scott Mellin, is excited about the new product. "We're finally offering clothing that adapts to our needs," he said
in an interview with the Robb Report. He believes that a changing world requires a changing clothing industry. "We have been forced to adapt to our clothing and environment." As humans continue to seek adventure in the toughest of elements on the planet, The North Face will continue to clothe and protect these explorers with the latest and greatest in outdoor textiles.
Long-Lasting Leather
Can the fabric industry actually improve on an age-old luxury fashion staple? Leather is a tried and true material that has been used in protective clothing for centuries. But leather also poses problems, especially when it's thin.
When you're working with traditional leather, the thinner it is, the less durable it is. But Ecco Leather set out to create a paper-thin leather-like material that was still strong enough to withstand the elements. The result is a mind-blowing material that blends leather with Dyneema. Dyneema is a material 15-times stronger than steel. Some bullet-proof vets use the material for ultimate protection. But no one thought of what it could do for leather.
Ecco Leather binds the two materials together to create a super-strong leather that is also paper-thin. This year, designer Matthew Williams will use the material to create high-tech anorak coats with the look and feel of leather… but with unprecedented strength. 2020 may also bring us additional innovative applications of this fabric.
Note: This new fabric is fascinating, but many consumers are looking for a vegan alternative to leather, along with silk and suede (fabrics that utilise, and sometimes exploit, animals). The challenge is to create a cruelty-free option that is both economically and environmentally sustainable.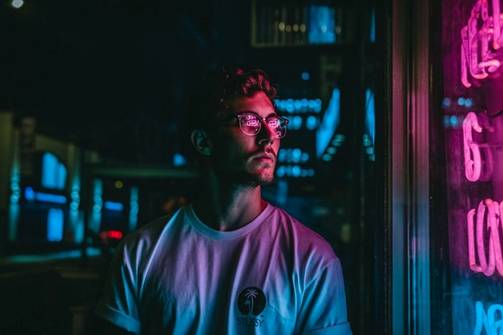 Recycling a High-Performing Staple
Nylon is a versatile fabric that serves up peak mechanical performance. But nylon, a synthetic fabric, is more questionable when placed on a sustainability scale. Fabric production leader Aquafil is changing that with the creation of Econyl, a recycled version of the ever-popular nylon.
Econyl is a light-weight fabric with impressive thermal resistance and incredible strength. Because it possesses all of these valuable properties, it is the perfect material for outerwear. Iconic British brand Burberry has already taken advantage of the new material and created a capsule collection making good use of its protective properties. The capsule includes a jacquard coat, parka, and backpack, all-encompassing Econyl.
The specific products recycled to create Econyl vary, but typically it makes use of waste materials like fishing nets and carpet. (Over 4 billion pounds of discarded carpet make their way into landfills each year in the US, making this a reliable, responsible source.) Not only does Econyl make use of these discarded materials, but the nylon yarn specific to the fabric is actually more recyclable than virgin nylon.
Designer and brand Stella McCartney has already committed that the company will do away with virgin nylon by the end of 2020, followed by Prada. Prada has also created a collection of bags using Econyl, under the appropriately named Re-Nylon line.
We're just days into 2020, and it already promises to be an exciting, innovative year for fabric development. Check back on the SynZenBe blog for more of the latest news about developments in the textile market and fashion industry. If designers are still coming up with new, exciting ways to create fabric, there's no telling what they'll come up with next.
This article has not been edited by Fibre2Fashion staff and is re-published with permission from synzenbe.com