Dipesh Satapathy takes a look at fashion & apparel brands and retailers hit hard by the economic crisis resulting from the covid-19 pandemic
A crisis is an opportunity riding a dangerous wind, says a Chinese proverb. But when the wind's momentum bears an unbearable impact, many enterprises are forced to capitulate. The covid-19 pandemic seems to be a crisis of that kind that has devastated economies and businesses worldwide. The garment, fashion and footwear industries are obviously among the worst affected in these times of job losses, store closures and falling incomes as purchase of such items is deemed non-essential now by most consumers.
The United Nations projected the world economy this year will shrink by 3.2 per cent, racking up some $8.5 trillion in overall losses and wiping out nearly four years of output gains. By mid-2020, the gross domestic product (GDP) in developed countries will plunge to -5.0 per cent, while the output of developing countries will shrink by 0.7 per cent, it said.
London-based information provider IHS Markit estimated real global GDP will fall by 5.5 per cent in 2020. This is more than three times the contraction in the aftermath of the 2009 Global Financial Crisis.
The fashion industry faces a tough 2020, and many brands and retailers will battle for survival while suppliers in sourcing countries fight for theirs, with potentially devastating consequences for millions, said McKinsey. A survey by Amsterdam-based global innovation platform Fashion for Good found innovators are significantly affected by covid-19, primarily in business development and financing. Mid-stage and late-stage companies are negatively affected as a result of difficult access to clients, it said.
Every second apparel company sourcing executive in a McKinsey survey reported that a quarter of their suppliers are already facing financial problems. Some 45 per cent of respondents said they expect more than half of their suppliers will be financially distressed within six months. Some 90 per cent of sourcing executives say that their sourcing volumes will decline in the second half of this year compared to the previous year's volumes. Nearly 80 per cent of the companies have already cancelled at least a portion of their orders. European companies were found cancelling orders less often than North American ones.
Several fashion and apparel businesses around the world, mostly in Europe and North America, either filed for bankruptcy or went into administration. When a business goes into administration, an appointed licensed insolvency practitioner assumes control of the company and manages the business from that point onwards. Companies that file Chapter 11 bankruptcy in the United States negotiate with creditors to restructure debt terms while those that file Chapter 7 typically liquidate assets and call it a day.
Europe
The Eurozone economy shrank by the fastest rate in 2020 first quarter as the pandemic halted activity. Its GDP fell by 3.8 per cent in the first quarter compared with the previous quarter, according to Eurostat estimates. Many countries like France, Italy and Germany are witnessing recession. The Bank of England cautioned that the UK economy could suffer its deepest annual contraction in more than three centuries, before bouncing back next year.
UK fashion retailers Oasis and Warehouse will permanently close all their 92 stores and online shopping after administrators were unable to secure a rescue deal. Certain stock and intellectual property assets associated with the group will be acquired by Hilco Capital. Vintage-inspired chains Laura Ashley and Cath Kidston have also called in administrators. Some others like footwear specialist Office, whose South African owner Truworths is urgently seeking a buyer, are also under pressure.
Debenhams, which used to purchase more than $120 million worth of garment items annually from Bangladesh, some time back demanded 90 per cent discount from its suppliers there when most vendors there can at the best manage a 15 per cent discount. The company, which has appointed an administrator, owes $66 million to its vendors there.
UK fashion brand French Connection expects its cash resources to erode over the next few months if it does not secure urgent funding. Its board, however, is optimistic of bouncing back. Swedish fashion retail chain MQ has also filed for bankruptcy.
North America
As US state governors lift stay-at-home orders, economic recovery from the pandemic is likely to come gradually and may vary by location, says the National Retail Federation. Consumer confidence has also taken a hit.
With US stores reopening, a First Insight study found 54 per cent of American consumers are ready to buy apparel in store, but the purchase experience will likely be much different, such as a feeling of being unsafe while trying on clothes in dressing rooms.
Furniture and mattress retailer Art Van Furniture, clothing retailer J. Crew (parent company Chinos Holdings), omni-channel retailer Pier 1 Imports, Stage Stores, jeans maker True Religion, Rubie's Costume Company and John Varvatos Enterprises are among the US companies that filed for Chapter 11 bankruptcy protection.
JC Penney had nearly $500 million in cash on hand as of the Chapter 11 filing date. As part of its ongoing transformation, it will reduce its store footprint.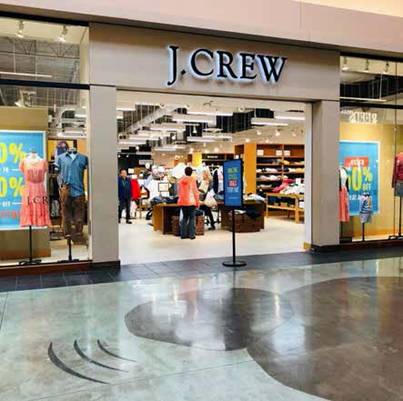 Luxury retail chain Neiman Marcus, which conducts integrated store and online operations under the Neiman Marcus, Bergdorf Goodman, Neiman Marcus Last Call and Horchow brand names, expects to emerge from the Chapter 11 process in early Fall 2020. Its brand Mytheresa is not a part of the Chapter 11 proceedings and will continue to operate independently.
Bedding, blanket and textile firm Northwest Company said tariffs and product shortcomings restricted its cash flow before, but the public health crisis and declines in the retail sector exacerbated its issues. John Varvatos Enterprises, the owner of luxury menswear brands John Varvatos Collection and John Varvatos Star USA, will sell its business to an existing investor.
New York-based Centric Brands, an apparel manufacturer that licenses its clothing to designer brands like Calvin Klein and Tommy Hilfiger, filed for Chapter 11 protection and expects to emerge from the process as a private company.
US online men's custom clothing rand J. Hilburn is trying to reorganise under a bankruptcy court in Dallas and anticipates no interruptions in business. It has assets of under $10 million, but owes more than that to vendors.
Victorias's Secret will permanently close 250 stores in the United States and Canada this year. Its parent L Brands also plans to permanently close 50 Bath & Body Works stores in the United States and one in Canada. L Brands' total sales declined by 37 per cent in the quarter that ended on May 2. Victoria's Secret sales fell by 46 per cent, while that of Bath & Body Works dropped by 18 per cent. L Brands said it will still move forward with plans to make Bath & Body Works a standalone company.
Montreal-based footwear retailer Aldo Group Inc applied for bankruptcy protection in Canada and the United States and plans to do the same in Switzerland. It intends to use the proceedings to stabilise the business. Canadian Clothing conglomerate Nygard Entities also filed for Chapter 15 in New York.
Reitmans (Canada) Ltd, which operates 576 stores under brandslike Addition Elle, RW & Co. and Thyme Maternity, filed for bankruptcy protection as well. It was already in a difficult position before the pandemic, and temporarily laid off 90 per cent of its store employees and 30 per cent of its workers at its headquarters as a result of the pandemic.
Asian Rumblings
Credit rating agency ICRA expects India's GDP to contract by 16-20 per cent in the first quarter of fiscal 2020-21, which implies a 1-2 per cent contraction for the entire fiscal. According to India Ratings and Research, the export demand is expected to be weak until the first half of fiscal 2020-21 till the economic recovery of the United States and Europe, the major hubs for Indian products. Garment factories in Bangladesh have laid off thousands of workers.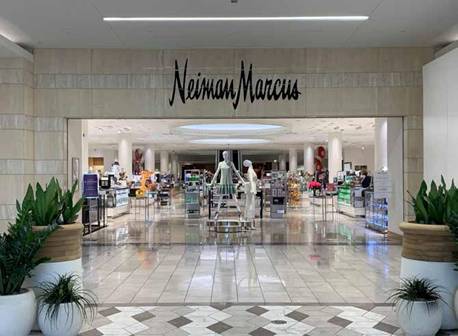 Reid & Taylor India Limited, a subsidiary of S Kumar's Nationwide Limited, has terminated 1,400 employees, as a part of liquidation. The company was facing financial crisis for the last three years and the liquidation order was long-pending. Reid & Taylor is a British brand founded in the 1830s.
The anticipated benefit from lower fibre prices by the Indian cotton spinning industry is now expected to be more than offset by the COVID-19 crisis, according to CARE Ratings, which said the cotton yarn industry is staring at extremely challenging next two quarters with shutdown of manufacturing units and weak downstream demand. COVID-19 is expected to lead to a drop in revenue along with moderation in profitability margins and debt coverage indicators apart from affecting the liquidity profiles of most companies. Smaller companies with high debt level, limited access to bank funding and limited liquidity buffer are expected to be affected more.
The pandemic has pushed more than 140 companies to bankruptcy since February in Japan, according to Tokyo Shoko Research. In the first week of May, out of 114 companies in Japan that filed for bankruptcy, 10 were apparel companies. Apparel maker Renown Inc filed for bankruptcy protection in May as it was saddled with debts totalling $129 million. Its sales at retail stores fell by 42.5 per cent in March from a year before and by 81 per cent in April.
Australia
Amsterdam-based apparel retailer G-Star Australia Pty Ltd declared insolvency. It opted for voluntary administration in Australia, where it has 57 outlets under the brand G-Star Raw. The brand also has flagship stores in Paris, London, Milan and Shanghai, as well as around 140 stores in the United States. Two other major retailers in Australia were also severely affected—denim chain Jeanswest went into administration and department store Harris Scarfe closed more than 20 stores.
Corporate Efforts to Help
Meanwhile, Amazon, along with Vogue and the Council of Fashion Designers of America, unveiled 'Common Threads: Vogue x Amazon Fashion', a new storefront featuring 20 independent high-end designers and labels. The move will create a new outlet for brands that are at risk of bankruptcy.
China's Alibaba Group piloted Luxury Soho, a new platform aimed at young, value-conscious luxury shoppers. It will help luxury brands efficiently manage inventory and stock as brands are now sitting on an abundance of stock and need to find ways to reach new consumers.
UK online fashion retailer Boohoo recently completed its 200-million pound fundraising and soon after declared its intention to further acquire high street retailers affected by the covid-19 crisis.
As the pandemic situation continues to unfold, the world may see more bankruptcy applications and further mergers and acquisitions.
This article was first published in the June 2020 edition of the print magazine.