Everywhere you look, be it retail business, manufacturing, or any other enterprise involving innovation, technology is always there. This is a journey that started many years ago, and it is rapidly picking up pace right now. Following the trends seen in other sectors, the fashion industry has not been left behind. It has been warming up to automation, and that move has reshaped the fashion landscape significantly.
<![if !vml]>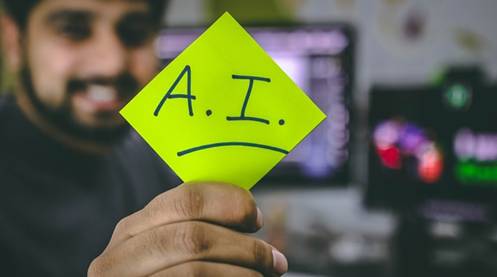 <![endif]>
Source: https://unsplash.com/photos/t1PaIbMTJIM
The following are ways through which Artificial Intelligence has transformed the industry.
Production Has Accelerated
<![if !vml]>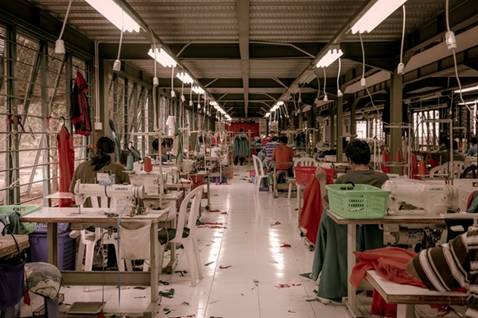 <![endif]>
Source: https://unsplash.com/photos/cfDURuQKABk
For the sake of quality and uniqueness, most apparel manufacturers, especially big brands, used to rely on highly trained people to create their products. This used to take a lot of time until automated manufacturing was introduced. Now thanks to AI-guided robots, the accuracy has not only been improved, but now speed has been added to the equation.
Established industrial robot manufacturers like EVS are now making customised robots that are tuned to perform such specific tasks more accurately. For more information on their customised robots services, visit evsint.com.
Data Analysis
In the fashion world, trends change at the snap of a finger. What is hot today is old news the next day, even before things fly off the shelves. To keep up with this, many fashion designers are relying on AI-powered data analysis to be able to predict the direction most likely to be taken by the next trend. This is the most effective way that they are able to anticipate the change and have the right products ready for the people.
Mobile Commerce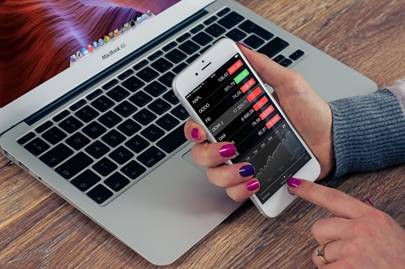 Source: https://pixabay.com/photos/stock-iphone-business-mobile-phone-624712/
The world is transforming into a cashless society, with most of the transactions being done through mobile phones. This has changed how the fashion business operates. Faster modes of payments have not only expanded options for customers but have also given fashion companies the ability to adjust things on the go, whether it is discounts or offers. When you combine mobile payments with social media presence then you have the best form of convenience you will ever see anywhere else.
Virtual and Augmented Reality
There was a time when trying on new clothes required your physical presence at the store; that was the only way you could ascertain if the clothes fit you or not. But thanks to VR and AR, the process can now be done virtually from your phone. You can now use your smartphone or computer to shop for clothes, and once you find something you fancy, you upload your avatar and try the clothes on to see how they would be like in reality.
This has two advantages - on the customer side, you get to try something out without the hustle of traveling to the store. On the retailer's end, it eliminates the need for a physical premise. Everything can be run from a virtual store online.
3D Printing
3D printing has been around for years, and it was not until recently that it has developed to the level where it can be used for a large scale production purpose. Although there is more work needed to further make it more viable, 3D printing is already being used in some sectors of the fashion industry.
The biggest benefit of using this technology is that it is less harmless to the environment compared to what is available. When printing clothes, it reduces raw material wastage by 35 per cent. That is a good number when you consider how convenient it is for making on-demand products.
Blockchain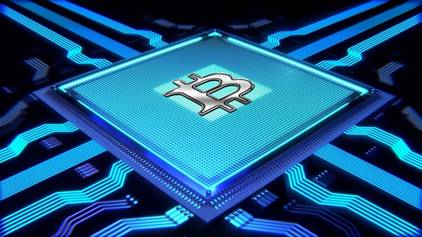 Source: https://pixabay.com/photos/bitcoin-mining-processor-3369039/
Despite the many benefits that technology has brought us, there are some undesirable drawbacks to it, and the biggest of them all is cybercrime. When everything becomes automated, the risk of being hacked increases. To counter this, blockchain technology aims to bring transparency, efficiency, and, most importantly, traceability.
Owing to how many levels of interactions are involved these days, blockchain technology allows all those involved to stay connected so that by the end of a commercial transaction, everything can be traced back to the source in the event that an issue arises.
Internet of Things
It is estimated that over 70 per cent of retail companies in the world are looking to embrace the internet of things to further improve their interactions with their clients. But what exactly is the internet of things?
This is a technology that mechanises the world by allowing people to interact with everyday things on the internet. What this means for the fashion industry is that brands will have the digital ability to open seamless communications between them and their clients at any time. This will also help the retailer to collect data that further enables them to understand what the market needs.
E-commerce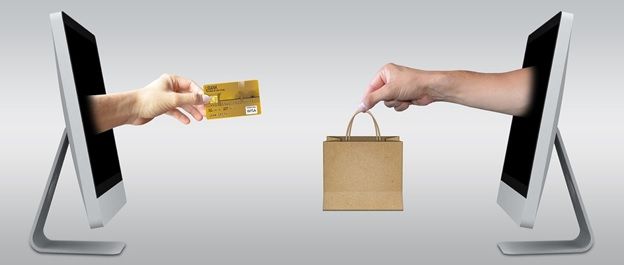 Source: https://pixabay.com/photos/ecommerce-selling-online-2140603/
Never before has starting a business been so easy. In the past, you would need a lot of capital just to secure a premise, and that is before you include the inventory cost and the money needed to hire staff. However, with nothing more than a little cash to pay for a website and have it transformed into an online store, you can start selling fashion products within a day, and you would not have to worry about rent. This is all thanks to e-commerce retail, and things are expected to get better in the future.
Conclusion
Technology has its tentacles spread out far and wide; running a business without it has gone from being a luxury to a necessity without which you would not survive. It has its fair share of challenges that get addressed every day, but overall, it can be collectively agreed that technology is good for the fashion industry.