Since the 1960s, technology has been revolutionised from the first generation of technology push to the fifth generation of systems integration and networking. We're all in the technical sense. This include everything we wear, use and clean, the textiles. Textile can be broad, it can be the clothing, home textile, technical textile, medical textile, sports, or even military textile. As the textiles are so near to our hearts, we take clothing and home textiles into consideration in this article, all of which have a global forecast worth more than $100 billion.
Future fashion is not only putting a lot of beading on the clothing, but it has something to do with technology, or we can say much related to nanotechnology. This is because if we can see the trends, people nowadays are working into the old fashion, which is simplicity. If possible, we would grab the easiest and fastest clothes.
Hence, to achieve fulfilment, nanotechnology in the clothing or textiles industry is the solution. Even though it is not a new phenomenon as it started in the mid-2000s, the awareness of having this technology is not equivalent to the marketability of other nanotechnologies such as sunscreen and others. Business players either the upstream or the downstream need to be familiarised with the upcoming future of fashion. One thing for sure is that they may be curious about how textile and technology can both be commercialised together. Is it a good combination? And the most important question in their mind is how the functionalised textile may raise profits.
However, somehow technology and textiles can be best friends as they can be embedded together to give new value propositions. This situation is known as functionalised textile. By concept, functionalised textiles or clothing is user-specific and designed to fulfill the user's needs in extreme situations or designed to satisfy them. Each functionality provides a broad variety of functionalised textiles or clothing with regards to its configuration, material, consequent technology, and methods. The antibacterial fabrics are also functional in several applications. The applications are included in clothing such as undergarments, socks, kids' apparel, military clothing, medical garments, and sportswear. But then again, the antibacterial trend nowadays improves business players' turnover as people in the midst of COVID-19 pandemic require safer clothing, particularly face masks.
Functional textile also helps shield the skin from damaging sun rays, which is difficult to see with naked eyes. Nanotechnology that enables UV protection can be used for different forms of textiles, such as clothes, sports, and swimming suits. We can still be exposed without applying sunscreen though be protected by technology. Any of the positives are helping to decrease the chance of skin cancer, plus it helps eliminate tan, which is more important for your appearance.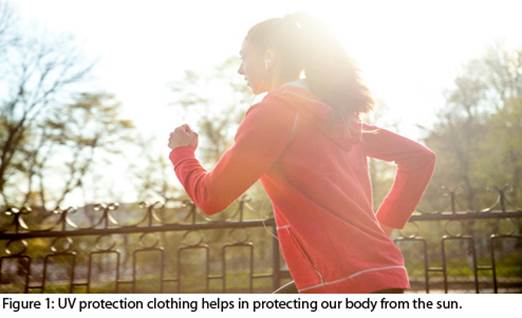 In addition, as the importance of home textile products among customers is gaining attraction nowadays, the expectation of features and added value in addition to fine quality and better designs increases too. With the growing technology, some of the new features were embedded in the home textiles such as antibacterial, flame retardant, hydrophobic, quick-dry, and cooling. If there are parents that are paranoid about their child getting bacterial infection even in the home, they can try to get the products such as pillows, blankets, curtains, towels, and bedsheet that are embedded with nanotechnology. Plus, it is a golden time for home textiles manufacturers to grab the chance to improve selling revenue by promoting a new range of products pertaining to the customer's taste.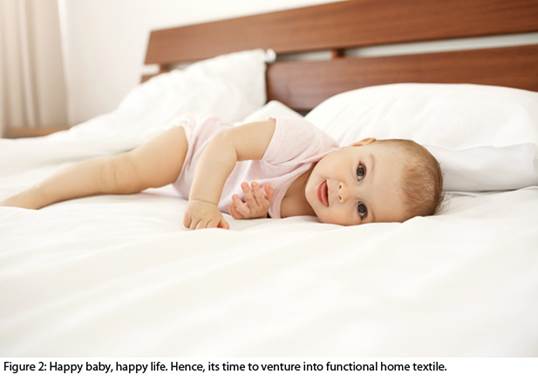 In short, we can now see that textiles are well matched with technology. As the textile market evolves, we can see the market align with other industry where the textile industry has the largest customer base. The downstream industry players in particular must take advantage of this opportunity by selling new value. Therefore, the theme "When Fashion Meets Technology" does make sense as it not only modernises the clothing industry with nanotechnology, but it was created to please us.