In our last 101-exposition, we discussed the problem of textile waste in the apparel industry. So, we thought it fitting to follow up by unpacking various solutions to this conundrum, starting with the trending, waste-conscious term deadstock.
What is deadstock?
"Deadstock" fabric is leftover, remnant, or scrap fabric—conventionally considered useless, last season, unsalable. Almost literally, deadstock.
It is the pressingly piling-up by-product of a business model that requires brands and mills to overproduce in order to achieve production minimums. (Though it's also the result of several frequent situations, such as a discontinued order or production run, an overestimation of a brand's fabric needs, or a damaged roll of fabric.) And sometimes, these piles end up in the trash.
Piles of fabric are obviously a waste management problem, not to mention arguably an unideal use of money.
Luckily, using up leftovers is a rising sustainable sourcing trend, and the fashion world has started responding positively to the concept of actually working with and selling this "dead" fabric.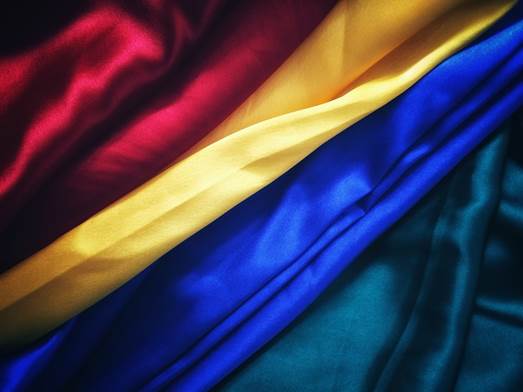 This is, of course, paradoxical, given how fashion is an industry built on newness and beauty and depends on the exchange of old clothes for new trends—unlikely to consider materials once destined for the landfill as valuable. But it turns out that this lifeless overstock presents big brands, textile vendors, and emerging designers with monetary opportunity (in addition to the perk of less waste and environmental consciousness). Deadstock fabric has become an additional sales model and marketing strategy for large companies that have signed commitments to reduce their waste by 2030.
It should be used, after all. For as long as the system of minimum order quantities persists (a reasonable demand, implemented to justify the complicated and energy-intense process of producing new fabric in new styles and colours), large companies or mills with no immediate way out of their deadstock conundrum can opt to resell their extra, unused yardage. So instead of depositing extra material into a landfill and sinking the cost, they can recuperate the funds if not make a profit.
New York-based deadstock vendor Queen of Raw noticed this profitable opportunity, estimating that over $120 billion worth of excess fabric remains in warehouses. The vendor uses machine learning advancements and blockchain technology to find and track excess fabric around the world and helps companies and mills liquidate their stock while asking for a share of the sale.
Queen of Raw's e-commerce resells a wide variety of materials from organic silks to faux fur to high-quality charmeuse and tweed, all available at quantities as small as one yard to full rolls of fabric. It's primarily a business opportunity, but it's also so much more sustainable than the past system of just throwing excess fabric away—which causes mountains of nonbiodegradable garbage and greenhouse gas emissions. According to QoR, reclaiming, and utilizing just one yard of deadstock fabric can save about 700 gallons of water. The company has, then, according to its metrics, prevented over 1 billion gallons of water from being used in the production of excess textiles, as the encouraged use of pre-produced fabrics eliminates any need to use additional water or natural resources.
In New York, there's a deadstock collector and vendor called Fabscrap, which allows New York City-based brands to donate their smaller sampling scraps for other companies to pick out and use up. Participation in this reuse economy gives brands the opportunity to reduce their landfill contributions and also convey their efforts to reduce waste in their marketing. Fabscrap is the official fabric vendor of ReFashion Week in New York, presented by the Department of Sanitation, in which selected designers use deadstock fabric scraps to make one-of-a-kind, limited edition pieces.
It's also profitable for brands to use up their own deadstock. Instead of ordering new fabric, companies can source from their past stock to make fresh silhouettes while cleaning out their storage. In previous years, this was never considered. Representing the push for more sustainable fashion, luxury designer Jonathan Cohen uses up his deadstock in limited edition, sustainable collections. Following suit on the trend and opportunity for both saved money and participation in sustainability, even Missoni and Chanel have recently made collections out of leftover fabric from previous collections.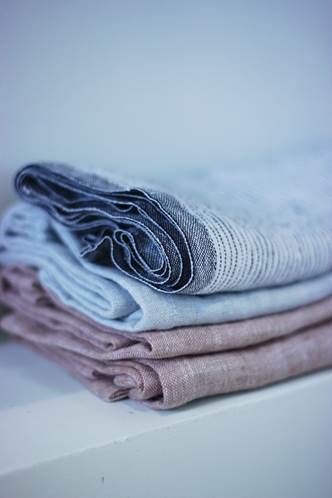 As Chanel confirms, it's a financially sound option in difficult retail times: "With supply chains compromised by the COVID-19 pandemic, the collection, as Viard explained, was made using "all the fabrics we had in stock—all the buttons, all the gallons [braids]—we had a shop in the studio, it was so cute!"
Other companies have been promoting deadstock for years. LA-based Reformation closed out 2017 with an estimated revenue just over $100 million. At least 15 per cent of its production is made with deadstock fabrics.
Deadstock is particularly great for small brands and for sampling. Companies with small production runs don't require thousands of yards, so a roll of deadstock presents a waste-conscious sourcing option. (It's also likely cheaper than developing a new, custom knit/weave.) And instead of buying muslin, companies should use leftover fabric to try out new designs.
There are drawbacks to deadstock as a sourcing go-to—the main being limited stock of deadstock. Assumably, it won't, or can't, get produced again. So once it's gone, it's gone. It also has constraints when it comes to options: if sourcing only deadstock, designers can't be too picky.
Nonetheless, as a sourcing method, deadstock minimizes landfill waste and offers design teams creative challenges to embrace sustainability—the goal should be to elevate the concept of deadstock to the thoughtful consumer. Any company would benefit from an effort to use up its excess in whatever way possible; not just because it helps save money, but because it helps brands lessen (ever so slightly) their ecological footprints. Customers today want to see this, want to know that companies are aiming to properly use up (or resell, or donate) their unused materials.
Of course, this article does not mention the fact that big brands have dead stock in the form of actual garments, which is much harder to resell. Would it be possible to re-up last season's collections instead of incinerating tons of unsold merchandise?
Ultimately, using deadstock helps fashion's waste problem a little bit, as it slows down ever so slightly the need to produce more fabric, which not only prevents more waste but also requires less energy, water, and chemicals in the global supply chain.
This article has not been edited by Fibre2Fashion staff and is re-published with permission from synzenbe.com