Much of the discussions as well as initiatives around environment/sustainability hover around small and short-term measures. The "planet" paradigm of the sustainability argument does not figure as much as it should, and therefore biodiversity is relegated to the fringe of such discussions, sometimes even ignored altogether.
It is in the nature of things that people, when bogged down by firefighting issues almost on a daily basis, often fail to step back and look at the bigger picture. It is, therefore, hardly a surprise that even though sustainability seems to be the underlying—often deciding—factor in most developments today in the global textiles-apparel-fashion industry, and even though the term "planet" keeps cropping up time and again, what constitutes the planet as a whole is almost always missing from the deliberations: biodiversity.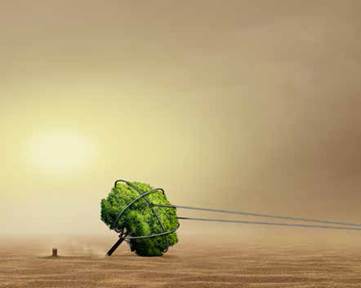 The talk is about doing this or that to save the planet; it is hardly ever about this is what the planet needs and therefore that is what needs to be done. As a result, terms like landscapes, biodiversity and ecosystems remain at the periphery of the sustainability or circularity discussions today. The three terms, scientifically speaking, are no exact synonyms, but broadly speaking they overlap and almost end up signifying the same things: life on the planet.
The Living Planet Report, WWF's flagship publication released every two years that summarises trends in global biodiversity and the health of the planet, has been documenting the decay of life. The Living Planet Report 2020, which was published midway through the pandemic, provided scientific evidence to back what nature has been demonstrating repeatedly: unsustainable human activity is pushing the planet's natural systems that support life on Earth to the edge. The Living Planet Index (LPI), provided by the Zoological Society of London (ZSL) to the study, showed an average 68 per cent fall in almost 21,000 wildlife populations between 1970 and 2016.
All that can come across as just routine doomsday news, and one might simply wonder what does the textiles-apparel-fashion industry have anything to do with the obviously alarming state of affairs or even the prophecies of doom. The short answer: everything.
Whatever sustainability/circularity measure one takes cannot exist in isolation; it has a context, and that context is an ecosystem. Landscapes shape up ecosystems, and biodiversity exist in those landscapes and make up the ecosystem. That is what makes the Earth a living planet.
Putting it all together
Early this March, Conservation International (CI), as a Global Environment Facility (GEF) partner agency, announced an initiative that will help increase sustainability in the global fashion industry through science-based initiatives designed to mitigate the sector's impacts on biodiversity loss through the creation of a new practice that will help minimise land-use change, pollution and natural resource extraction. The project, titled "Transforming the Fashion Sector to Drive Positive Outcomes for Biodiversity, Climate and Oceans," is funded by a $2 million grant from the GEF and will be co-executed by Conservation International and The Fashion Pact.
The GEF was established on the eve of the 1992 Rio Earth Summit to help tackle the planet's most pressing environmental problems. It brings together international institutions, civil society organisations (CSOs), and the private sector in 184 countries to address global environmental issues while supporting national sustainable development initiatives. Since 1992, the GEF has provided around $20 billion in grants and mobilised an additional $112 billion in co-financing for more than 4,800 projects in 170 countries. The CI-Fashion Pact falls under this ambit.
The CI announcement, laying the objective of the move, remarked, "The effort will develop and share best-practices designed to clean supply chains, improve agricultural practices, decrease deforestation, and support livelihoods. The sustainability guidance will provide a roadmap for The Fashion Pact's signatory companies and brands to help ensure they drive positive environmental change that will benefit both nature and communities."
The new GEF funded project aims to lessen this impact through the completion of five guiding goals:
•Provide the Fashion Pact signatories, and more generally, the fashion industry with a foundational understanding of environmental impact across fashion supply chains with a focus on production and extraction of raw materials;
•Create specific analyses to guide the development of action plans for the fashion industry that will address issues related to the intersection of climate change and biodiversity loss to the benefit of the public;
•Identify existing projects and opportunities for projects that help the fashion industry to lessen its immediate and long-term environmental impacts including across the cashmere, leather and gold supply chains;
•Provide the tools needed to help The Fashion Pact track progress toward its goals, encouraging practical action by its member companies; and
•Measure and monitor the implementation and outcomes of the project's sustainability progress.
Bambi Semroc, acting head and senior vice-president (sustainable lands waters) provides the backdrop: "The project came about as a partnership between the Fashion Pact and CI to tackle the impacts of the fashion sector on biodiversity. Conservation International was fortunate to have Helen Crowley from Kering join us as a fellow in 2019. During this time, we identified the interest and the readiness of the fashion sector to not only address its impact on climate and oceans, but to also assess impacts on biodiversity.
"The Fashion Pact, a CEO-led association working to catalyse collective action on climate, oceans and biodiversity was established at the G7 Summit in August of the same year (2019). The timing was perfect to join forces to understand the impacts of the sector on biodiversity. We quickly recognised the need to bring in additional partners to deliver on the ambitious scope of work. We were fortunate that the GEF was interested in engaging with the fashion sector on biodiversity conservation. Such partnerships, where we bring together an association, nine partners and a multilateral donor to address some of the most pressing conservation issues do take time to formulate and structure—this one was over a year in the making."
This initial phase of work will take place over the next two years. During this time, the partners will develop the tools and methods to enable fashion companies to understand their impacts on biodiversity and to develop robust strategies to address these impacts. Outlines Semroc: "Setting ambitious targets will lead to transformation, creating a movement within the industry that values nature and what it provides. For this to be successful, we will need widespread engagement by all Fashion Pact member companies and numerous partner organisations working with producers of core raw materials that make up much of our apparel. The people that can both benefit from and drive this change will range from the producers of the raw materials to those working to process those into clothing, all the way through to the sustainability and sourcing teams that are part of brand and retail companies.
"Addressing biodiversity impacts of the fashion sector will take all of us. Fashion always makes a statement. What we wear communicates part of who we are and what is important to us. By ensuring we have a thriving planet rich in biodiversity, fashion makes an even more important statement. This is just the beginning of the opportunity for the fashion industry to integrate the value of nature into business and to inspire others to do the same."
Nothing that was hitherto unknown
Many industry sectors have been either outrightly indicted or at least criticised for their impact on biodiversity. Yet, the textiles-apparel-fashion industry has remained almost untouched except for the issues like payments to apparel workers or discharge of effluents.
An explanation comes from the London-based International Institute for Environment and Development (IIED). Laura Kelly, director (shaping sustainable markets) and Emilie Beauchamp, senior researcher (strategy & learning group), point out: "We are seeing increasing attention to the environmental sustainability of the fashion industry. Raw material production has the biggest impacts on biodiversity loss and emissions production through conversion of local ecosystems and forests into monocultures and to larger land areas for herds/animals grazing. There are also less direct impacts on soil degradation and erosion, disruption to local ecosystems and species loss—these changes are harder yet far from impossible—to track. Microplastics from synthetic garments finding their way into marine food chains is another potential source of species loss. Some of the initiatives to improve sustainability of textile supply chains are looking at these issues. For example, the Better Cotton Initiative and the Sustainable Fibre Alliance's cashmere standard. These standards also include socio-economic indicators and it's important not to forget the positive livelihood impacts that raw material production can have for poor communities."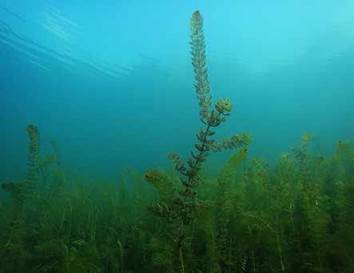 The impact of the textiles-fashion industry has been known for a while—from habitat degradation to oceanic pollution. So, has the industry has been extremely late in waking up to the situation?
Says Semroc, "The clothes we wear impact our planet. The raw materials come from nature—regardless of whether they are farmed or synthetic—and the processes used to produce them have significant impacts on freshwater and greenhouse gas levels. Yet the impacts extend beyond this—to the packaging used all the way through to the way we dispose of used clothing. Leading companies in the fashion and textile industries have been working to reduce these impacts for some time now, but many were doing these unilaterally and not via a sector-wide initiative. With the formation of the Fashion Pact Association, the fashion sector now has a way to collaborate and share lessons learned across the industry and scale up its successes.
"Although we want all industries and companies to be early adopters of sustainability—that would only be a first step. What ultimately matters is setting ambitious goals and moving quickly from intention to action. The Fashion Pact is one way for industry members to collaborate, learn from one another and ultimately move the entire sector toward results. Our belief is that a strong collective approach will lead to well-coordinated, ambitious, and effective action."
A lot of these points have been raised earlier too. In 2016, the International Union for Conservation of Nature (IUCN) published a seminal report Biodiversity Risks and Opportunities in the Apparel Sector, that sought to provide a better understanding of the relationship between the apparel sector's complex value chains and biodiversity. The publication, developed in the context of a collaboration between Hugo Boss and IUCN, is a veritable repository of information.
The report, which serves a good starting point on the subject, said: "A growing human demand for natural resources, including biodiversity, is affecting the shortand long-term delivery of ecosystem services through causal factors (i.e. population growth), increasing consumption, indirect drivers (i.e. food, shelter, water and energy needs), and direct pressures on biodiversity. Direct pressures are primarily physical, chemical, and biological in nature." It listed five main direct pressures that constitute the major threats to global biodiversity: habitat loss and degradation, overexploitation of biological resources, pollution, climate change, and invasive alien species.
The report also made the point that this article is trying to make: "These five pressures do not occur in isolation but are interconnected and act synergistically." The IUCN study categorised the apparel sector into four parts (raw materials, manufacturing, good transportation and consumer care and end-of-life disposal) and charted out how each of the segments had an impact on biodiversity from the point of view of each of the five dangers pointed out earlier.
But how easy/difficult is it to assess the impact of the textiles-apparel-fashion industry on biodiversity? GHG emissions or amounts of water pollution or even usage can be quantified to a considerable extent. So, what can be the benchmarks for biodiversity? Contend Kelly and Beauchamp: "Metrics, indicators and methods for assessing impacts of agricultural and industrial process on biodiversity do exist in the Convention on Biodiversity (CBD). However, more needs to be done to tailor these to the fashion industry and retailers and brands can play a role in encouraging their suppliers to look to the end of their supply chains. The Fashion Pact initiative is a welcome step in the right direction that includes commitments to look at biodiversity and microplastics but for real impact they need to ensure external scrutiny and independent audit of their efforts."
They continue, "Consumers and investors also have a role to play in pushing companies to consider biodiversity impacts of the products. We've seen a sea change in recent years around climate change with investors making climate risk assessments a central part of their lending criteria and consumers moving to lower environmental foodstuffs and cleaning products. Multistakeholder initiatives such as Fashion Revolution have a key role to play in raising public and brand awareness of the issues to drive consumer and business change."
The lungs of the planet
The 1992 Rio Summit triggered modern-day efforts to save the environment, meaning the planet. The Summit was held in Brazil, and it was natural that the Amazon would be central to much of the furious debates that dominated the discussions. The importance of the Amazon in the sheer survival of the planet has been well-documented; and, so has been the fashion factor.
In early 2013, three researchers in a study titled "From Amazon Pasture to the High Street: Deforestation and the Brazilian Cattle Product Supply Chain" documented the way the need for leather was playing havoc with the Amazon forests. The study was cited many times over and scores of articles lay the blame squarely with the fashion industry. Even last year, when the covid-19 pandemic was raging across (including Brazil), there were reports of forest fires and largescale deforestation. Once again, there were scores of op-eds that gave vent to the shock and dismay. But, why is it that this subject keeps cropping up and disappearing after every few months?
Nathalie Walker, who led the study and is now director (tropical forests and agriculture) at the US-based National Wildlife Federation (NWF), explains: Cattle is the largest driver of deforestation in the Amazon, cattle supply chains are long and complex, and the Amazon is home to hundreds of thousands of ranchers. Add to that the assessment in the paper we published in 2013 that at least a fifth of cattle slaughter in Brazil is likely to be clandestine (not subject to legal inspection, taxes and other regulations), and the recent uptick in deforestation, which has also been attributed to rollbacks in environmental protections, it's not a surprise that the problem has not been 'solved'.
In the past eight years, there has been considerable progress in both public and private sector efforts to commit to and implement robust rules for sourcing from ranches without deforestation. However, we have not yet seen a net reduction in deforestation driven by cattle. In 2009, there were agreements addressing deforestation signed by many meatpackers (a large agreement with federal prosecutors and the three largest meatpackers and Greenpeace). While these agreements cover the full supply chain, from birthing ranch through to fattening farm, in practice to date, monitoring has only covered ranches that meatpackers purchase from directly, or to 'direct suppliers'. We have found that meatpackers are able to monitor and reduce deforestation among their direct suppliers, and the rules of the agreements have been harmonised in a new Unified Protocol, which came into effect in 2020. There have been a number of reports in the media with evidence that some meatpackers are not complying effectively with the Protocol, and audits that have occurred have shown variable results. We hope that progress of the Unified Protocol and increasing numbers of slaughterhouses participating will improve the implementation of the Protocol."
Walker says that most deforestation in cattle supply chains occurs earlier in the chain than the farms that directly sell to meatpackers, which are collectively known as 'indirect suppliers', but there have been difficulties in both the ability to trace these supply chains and in reducing deforestation among indirect suppliers. Therefore, they supported the development of a traceability tool, called Visipec, which can trace sales of cattle from meatpacker to indirect suppliers so that meatpackers can have enhanced visibility of their supply chains. There's a lesson for the fashion industry here.
"We work with Professor Holly Gibbs' lab at the University of Wisconsin-Madison to understand patterns of deforestation so that we can understand the drivers and help support solutions. The research has shown us that there is ample already-cleared land available in Brazil; so, there is no need to choose either protecting forests or enhancing production—both are possible if data and agreements are in place to encourage expansion onto already-cleared land, and support for improved land management. We have also seen that most deforestation is occurring on larger ranches, so smallholders have been unfairly blamed. Understanding the drivers of deforestation is key to reducing it. In addition, some large-scale government schemes in place a decade or so ago were very successful at reducing deforestation by 80 per cent, so taking those lessons and finding incentives to protect forests should occur alongside supply chain interventions."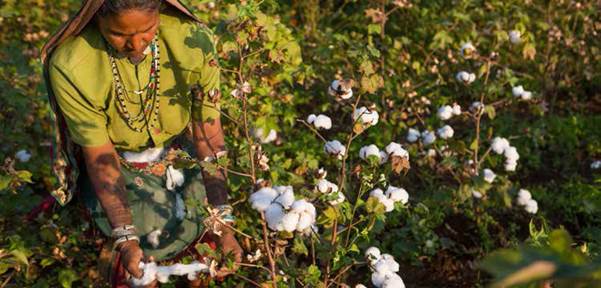 The trees of life
There's the Amazon (the river, the forest, the biodiversity hotspot), and then there are all the other forests and trees. Working on the same thread as Walker, the Forest500 initiative of Global Canopy once again highlighted the Amazon fires. A blog post in 2019 asserted: "When looking at a pair of shoes, you tend not to think about how they started life as a cow in a field, thousands of miles away. But this isn't the whole story; the field was possibly once forest, cleared to make space for pastureland. Not only is deforestation hiding in your clothes, but in your shoes, belts, and bags too."
The post drew from a 2018 report in which Forest500 assessed 48 companies which use leather within their supply chains, 33 of which use leather to produce apparel/accessories. It identifies the 350 companies and 150 financial institutions with the greatest influence on tropical deforestation based on their exposure to six forest-risk commodities, including pulp. It assesses companies, including those involved in the production, processing, and manufacturing of pulp on the strength and implementation of their commitments on deforestation and associated human rights risk.
Forest 500 identifies eight apparel companies which were selected as having the most influence on tropical deforestation based on sourcing wood pulp for cellulosic fibre. The latest Forest 500 assessment found that all eight had some form of a deforestation commitment (including protecting priority forests, zero-net deforestation, and zero-gross deforestation) covering their sourcing.
Sarah Rogerson, Global Canopy's corporate performance lead, says: "Just two companies, Inditex and Fast Retailing had made a commitment to trace their pulp back through the supply chain to a point where they can check whether their supplies comply with their deforestation commitment. This means the other six companies haven't committed to find this out and so may not know where their pulp is being sourced from.
Global Canopy is also a partner in the Trase project which has recently published a new map of Indonesia's wood pulp supply chains, including details of sourcing patterns for dissolved pulp supply chains. This links dissolved pulp exports back to the plantation, with indicators showing where supplies may be linked to deforestation risks or to production on peatland. The most recent data shows links between dissolved pulp exports and peatland plantations."
And as pressure mounts on polyester for being a fossil fuel derivative and also responsible for oceanic pollution, some of the focus shifts to forest-based cellulosic fibres. Even though logging for these cellulosic fibres are said to be in managed forests and not rainforests, there have been a number of controversies surrounding the felling of trees.
There aren't enough credible numbers to go by. Says Walker: "We haven't got anything like the traceability data on viscose that we have for food commodities, but it's clearly an issue and pulp has been a major driver of deforestation for many years.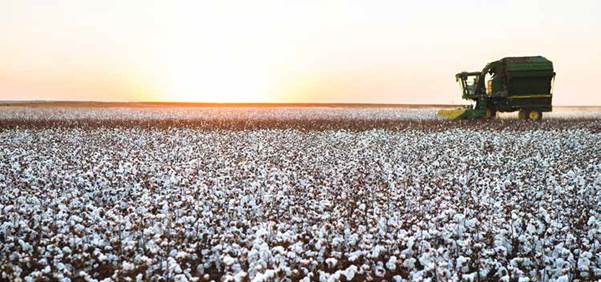 Though of course, pulp can be produced outside of the tropics or on plantations in the tropics; so, it doesn't need to drive deforestation, and there are large volumes produced that are not risking forests. There's a big difference between clearing native forests for pulp and using plantation trees for pulp. The deforestation risk is most focused in Indonesia, and there are several groups focused on solutions."
But numbers/metrics are important. Rogerson says, ""Developing standardised metrics on biodiversity and other nature-related issues is certainly a big task, but a lot is being done. We are working with the Accountability Framework initiative (which has the support of governments and companies) and others to develop clear metrics for deforestation. And work is also under way to develop a standardised company framework for reporting on nature-related issues, including biodiversity through the Taskforce for Nature-related Financial Disclosures (TNFD).
"Part of the work of the TNFD will be to develop standardised metrics, looking at the available data and methodologies to identify which are relevant by industry sector. The metrics used by companies for nature-related issues will vary by sector as different sectors have varying impacts and dependencies. This will be more beneficial than developing metrics country by country, which would make life difficult for international companies."
Coming a full circle
This brings us back to where one started.
The impact that the textiles-apparel-fashion industry has on biodiversity have been well-documented; what the industry can do is clear, and there is work underway to outline those and jot down the metrics. What industry, specifically individual companies, need to do is recalibrate their sustainability plans. Some might already be doing that; the rest should do too.
This article was first published in the April 2021 edition of the print magazine.