Remeant converted textile to revolutionise fashion and design
With over 8.5 billion tonnes of plastics produced every year, plastic waste has become one of the world's biggest challenges. The total yearly amount of plastic – over 144 million tonnes, is plastic bags and bubble wrap made of polyethylene, a non-biodegradable material, harmful to the environment.
Moreover, as most plastic waste cannot be separated since it comes in various colours or multi-layers, recycling is not a practical solution. To date, less than 40 per cent of total plastic output is recycled – the remaining is discarded in the landfills, where it takes over 500 years to break down and decompose.
Thankfully, Remeant, an innovative textile company from Tel Aviv, Israel, has found the world's first solution to this global problem.
Remeant innovative textile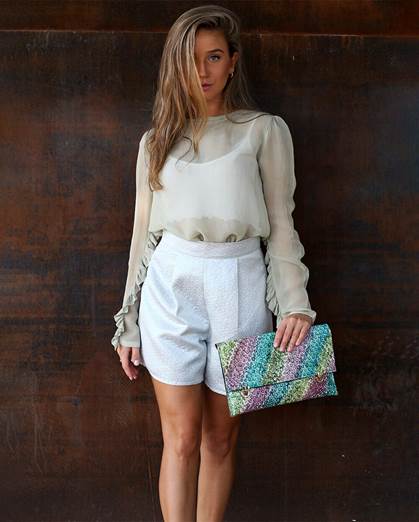 Remeant's cutting-edge technology turns non-biodegradable waste – via proprietary upcycling technology – into high-quality eco-friendly fabrics and vegan leather alternatives. Simply put, Remeant is conquering the fashion market with beautiful eco-friendly textiles formulated from plastic recovered from packaging materials.
The resulting materials (also called Remeant) are waterproof, washable, highly durable, and lightweight, highly suitable to create ethical fashion products, such as clothing, handbags, accessories, and even home decor. In the past, one of the biggest problems with existing recycled fabrics and textiles on the market was their poor quality.
Unlike the existing recycled fabrics in the market, Remeant, the material, is of high quality, fabulous shades, magnificent colours, and unique textures. More than that, it has unique characteristics found in premium fabrics such as high durability, water resistance, and dirt-repelling.
From leather-like textile to more adventurous textures (like the brand's unique bubble wrap fabric), Remeant is 100 per cent vegan and sustainable, a perfect choice for sustainable fashion brands.
A new circular model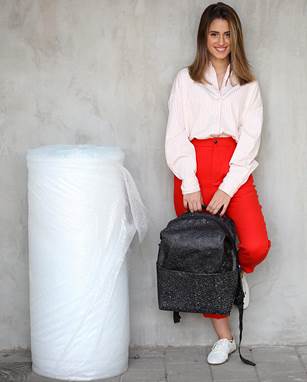 By creating sustainable fashion and textiles from plastics that can't be recycled, the company connects sustainability and innovation to style. For every ton of waste that Remeant converts into beautiful products, a portion of profits is donated to environmental causes, further ensuring that we can all enjoy a cleaner world and better life.
When asked where did the idea of taking plastic waste and turning it into innovative fabrics came from, Elinor Nathaniel, founder of Remeant, responded: "Since childhood, I wondered why people are using one-time packaging made of plastics, especially knowing the damage it does to the environment. Later on, in college, I've studied design, engineering, and textiles and did lots of experiments with innovative materials, seeking a way to turn plastic waste into eco-friendly textiles."
Nowadays, together with her husband Alon, Nathaniel runs one of the most innovative companies in plastic recycling for fashion. The company focuses on environmentally hazardous materials such as aluminium and industrial waste and converts them into high-quality textiles of fabulous shades, magnificent colours, and unique textures.
Thanks to the manufacturing processes, each material has one-of-a-kind properties, such as the marble texture or the bubble able to resemble leather, and yet, uniquely shiny and elegant.
The textures and colours used are also obtained of upcycling the collected waste, making the company's manufacturing process and products 100 per cent circular, carbon negative, and environmentally conscious. The resulting textiles are durable and of excellent quality – machine washable, lightweight, smooth, and highly suitable for shoes, clothing, accessories, wallpapers, and even furniture.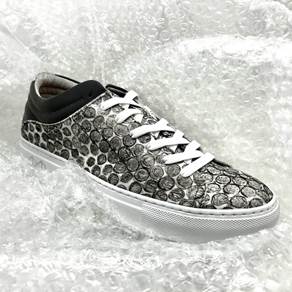 To date, the duo engaged in several collaborations with ethical fashion designers from all over the world, launching everything, from vegan leather jackets to vegan handbags and sustainable sneakers – with the German designer NAT-2.
This article has not been edited by Fibre2Fashion staff and is re-published with permission from thevou.com