Sourcing products can be difficult for e-commerce fashion brands. Some opt to make products themselves, owning all the means of production. Others contract manufacturers to work directly with them and store products with storage or warehouse facilities. Still others choose to do dropshipping.
But what is dropshipping and how does it work for fashion companies?
Dropshipping in the Fashion World
Dropshipping, the act of shipping products directly to individual customers from manufacturing or wholesale facilities, has helped revolutionise e-commerce by minimising costs for many online brands. That's because dropshipping removes the burden of having to invest in a brand-owned manufacturing facility or inventory/warehouses. In many cases, dropshipping can benefit online brands – especially if they choose to procure a specific selection of items with designs that can be easily customised based on the specialisations available on theirs and their supplier's websites, without having to manage and produce the products themselves.
In this scenario, supply and demand essentially match up perfectly. There's no need to make products go on sale to clear out old supply because dropshipping makes your brand or company the middleman between the end customer and the supplier or manufacturer. There's no instance where you handle the product directly, but you have full control over when you want to start or stop offering a product online, without worrying about leaving products on the manufacturing line or in storage. With dropshipping, you gain profit from your markup to your supplier's product prices.
<![if !vml]>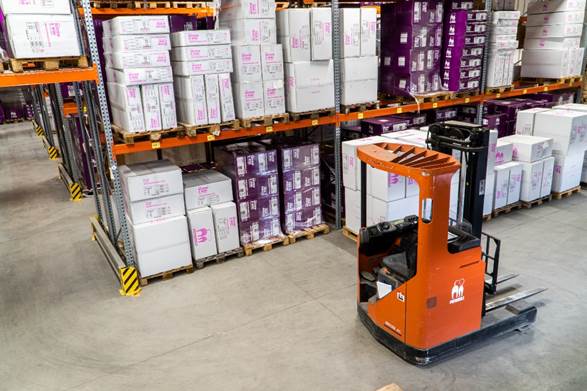 <![endif]>
There's also no need to double up on shipping payments – once to your location from the manufacturer, plus later direct shipping to the customer. It all goes directly from the producer to the customer. Because of this, lead time from purchase to delivery is greatly reduced, which helps to raise customer satisfaction. This means your brand can spend more time, focus, and resources on marketing and developing your online presence.
Drawbacks of Dropshipping Fashion Products
If your brand is deciding to focus on its unique image and quality of its products, dropshipping may harm that brand value. For one thing, products sold through drop shipping tend to be more standardised and common, not well in-line with private label companies. Additionally, since dropshipping usually happens through a wholesaler, your wholesale provider could potentially be supplying several other online retailers with the same products that your store offers. Your customers may find a price match and compare your offerings against rival companies or look to directly purchase from your supplier. Also by sourcing through a wholesaler, your brand could be missing out on profits lost from striving to keep prices low to avoid price matching competition.
If, on the other hand, your brand decides to select a manufacturer over a wholesaler and do dropshipping directly from the facilities, there's reason to be concerned about quality control. Your brand never has the opportunity to view products before final shipping and there may or may not be a quality assessment conducted at the facilities. Additionally, it may be more expensive to source directly from a manufacturer if orders are made on a case-by-case basis (meaning frequent stops in production) since factories tend to make clothes on a line or continual basis. Most manufacturers even discount incentives for projects of larger quantities to reduce the frequency of capabilities shifts every time a project is requested and re-requested.
<![if !vml]>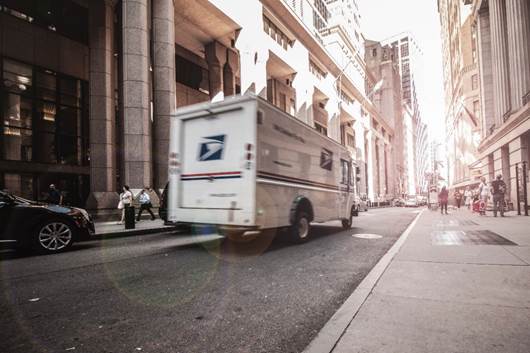 <![endif]>
Regardless of whether you choose to purchase fashion products through a wholesaler or work through your direct manufacturing site, orders may get lost or not fulfilled.  Supplying products through dropshipping can also be risky as some wholesale suppliers or manufacturers may not be reliable in product creation, communication, and loyalty to your brand. Since you'll never have in-person communication, you'll never know what to really expect from your supplier, considering your faith relies on computer algorithms and online reviews.
Your brand might not even get the chance to customise the products to their liking and diversification. Say you want to grow your brand by dropshipping in order to grow a customer base and recognition. Your brand won't grow as quickly or sustainably since you don't offer unique products customised and unique to your brand. Once you choose to switch over to your own label and unique creations, you may see a drop in customer base as they are not accustomed to your new offerings. Comparatively, small brands that grow by making unique products can build a reputation upon their styles, designs, and quality to grow a more loyal customer base.
Where you get your supply of fashion products depends on the focus and image you wish to take your brand and the profit structure you're seeking. Aiming toward a more curated sensibility makes dropshipping a possible option. But, if your aim is to be more diversified and have full control over the design and input into products, it would be best to match with a traditional manufacturer you trust, and then handle your product shipping in-house or using a separate resource specifically meant for product delivery management.
The future of your brand's aim is in your hands and will be influenced by your choice of what's best for the focus of the company as it scales.
This article has not been edited by Fibre2Fashion staff and is re-published with permission from makersvalley.net