What innovative approaches do companies need to take to tackle the issue of fast fashion and consume less?
Fast fashion is now considered as one of the most negative terms in fashion. Brands need to ask themselves 'do they want to be associated with fast-fashion?' One fundamental and integral step for a business is to consider re-aligning values, goals and the internal dialogue for which your employees live and work by. This is especially important when looking to adopt a new brand vision to the target market. Your internal dialogue needs to reflect what your brand stands for. Every department needs to be involved in establishing change.
Further, we associate the term with poor quality, cheap materials, disposable, etc. How do we achieve the opposite of each-good quality, affordability, durability and longevity? This leads on to consumption-a modern societal issue derived from the accessibility of the internet and hyper-connectivity. We know the global population is increasing at an exponential rate; therefore, consumption will not slow down. So, a new message and level of commercial education needs to be addressed-could we look at producing less and raising the cost of items to reflect the cost of responsible, quality and sustainable design? New tech can offer businesses accurate stock and inventory metrics, plus deliver key stats on customer returns. This will have a tremendous effect on consumption.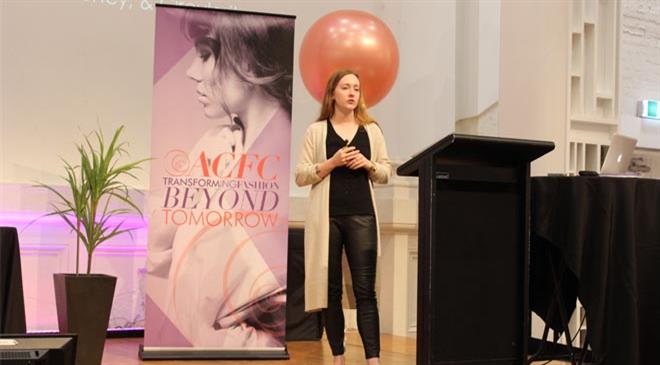 Which brands have incorporated the circular business model? Is this number on the rise?
If we're talking truly circular, then Eileen Fisher and Filippa K are two pioneering womenswear brands who've addressed the true meaning of circular. This number is on the rise. There's a number of large brands such as Nike, Adidas, Levi's, G-Star, Quicksilver, Kathmandu, Spell & The Gypsy Collective, Target, Bonds, featuring new materials in their collections. 
For example, Eileen Fisher have a take-back programme where customers can return garments in return for a discount off a new purchase. The second-hand items are assessed for repair, re-sale or recycling. Their unique recycling process began a number of years ago with the establishment of the Tiny Factory. The brand had accrued a library of returned items and a mix of materials. Fast forward 3-4 years later, the brand now reproduces garments from customer returns. Their supply chain is fully transparent, and the business only works with the highest quality sustainable materials many of which are natural and will decompose. Filippa K assessed the importance of a garment's lifecycle-the intention behind the design for a short or long life-span. The brand has been working and collaborating with external stakeholders such as recycling experts, academics, materials professionals to best understand why and what they're creating, what does its end-of-life look like and how can each item have meaning.
Two very different approaches, highly innovative and adaptable. 
What is the future of circular fashion?
Industry's excited-never have we seen such a dynamic shift in one of the largest industrial sectors on the planet.  Brand and business engagement from every level of the supply chain is engaged, eager for more information and potential business solutions for an incredibly complex topic. 
We'll see a rise in collaboration across the world, more organisations and private companies will be working closely on scalable solutions. We'll see a change in policy and regulation from governments regarding waste, recycling and importing materials. 
The largest brands in the world such as Nike, Adidas, Levi's will determine the pace for technological and innovative developments in sustainable/recycled materials. Transparency and communication will be a strong contender when it comes to consumer engagement, which leads to certifications and standards. These are highly effective and important-however we need to be vigilant in which we consider progressive as opposed to a hindrance which confuses the market.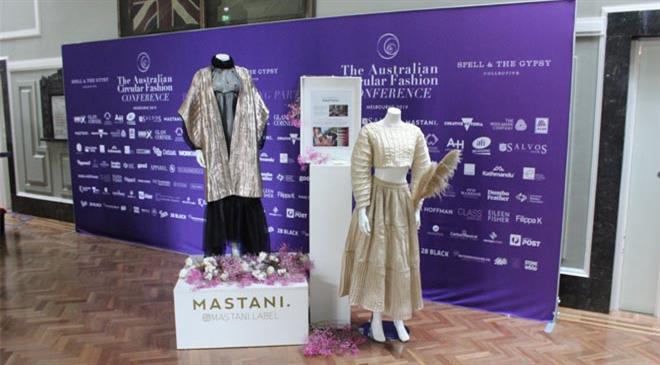 What steps are being taken to make the end consumer aware of the advantages that circular fashion offers? How can the consumers contribute towards circular fashion?
In Australia, for example, we're seeing boutique specialty brands adopting strong consumer engagement, mainly because they're ability to pivot and adopt sustainable measures that can be achieved quickly compared to a large company with a complex supply chain. 
This level of engagement and education is vital for addressing long-term behavioural shifts. Naturally, we see brands who are early adopters. The same applies to customers. The easiest information consumers can obtain is from Google. We have a number of excellent media platforms covering this topic in great depth. It's a personal journey for consumers, although we need urgent action from both market and industry. We also need the right level of information and uptake from consumers. 
Advantages will be felt through brand messaging, social credibility and self-gratification in terms of positive impact. For example, when our new industry body-the Australasian Circular Textile Association (ACTA)-introduces a textile takeback programme, we need to see strong levels of engagement and constructive feedback in order to fast-track progress. (HO)